We use affiliate links. If you buy something through the links on this page, we may earn a commission at no cost to you. Learn more.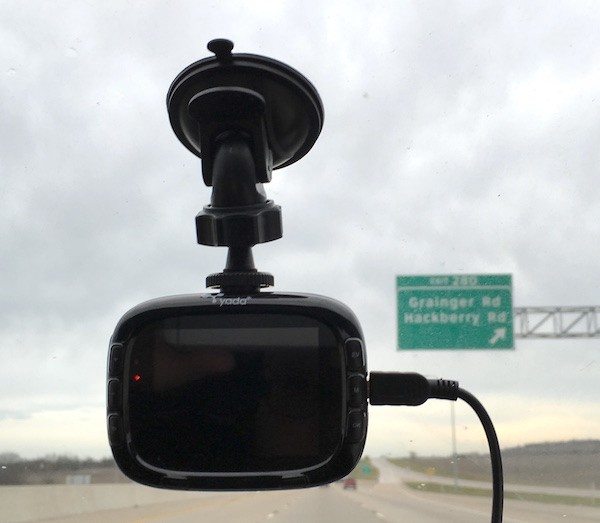 About a year ago, I was in a collision caused by a driver who suddenly turned in front of me. I took a lot of pictures, one of which eventually proved that I was not at fault, but a dash cam such as the Yada Dash Road Cam HD would have given the insurance company instant proof.

DON'T MISS: Magellan MiVue 658 HD dash cam review
In the box
• Dash Road Cam HD
• Suction Cup Mount for Camera
• 12V/24V charger
• USB cable
• 4GB SD Card
• Quick start guide
• User manual
• Extra fuse for 12V/24V charger
Operation
The Yada dash cam is a competent dash cam. You plug it into the power outlet in your car, and it comes on instantly. You don't have to do anything. It saves movies in a default increment of 10 minutes, although you can change to 3, 5, 10, or 15 minutes in the settings.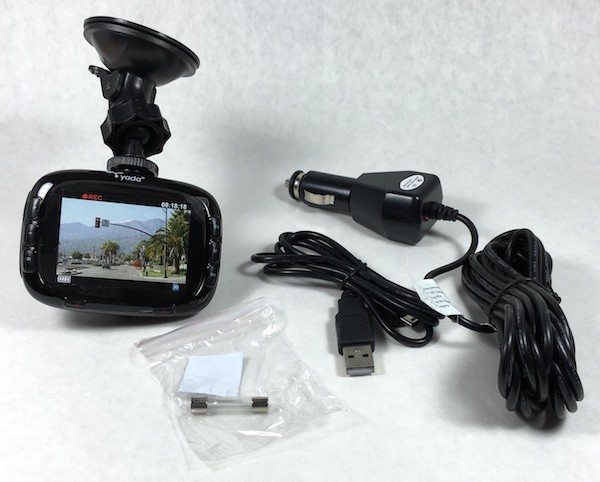 You can power the dash cam with the 12-volt power cord that plugs into a regular automobile power plug, or you can use plug the miniUSB cord into a USB adapter car plug. Considering that we use USB cords more than anything while in the car, we keep a USB adapter plugged in all the time, so it was more convenient just to swap out USB cords.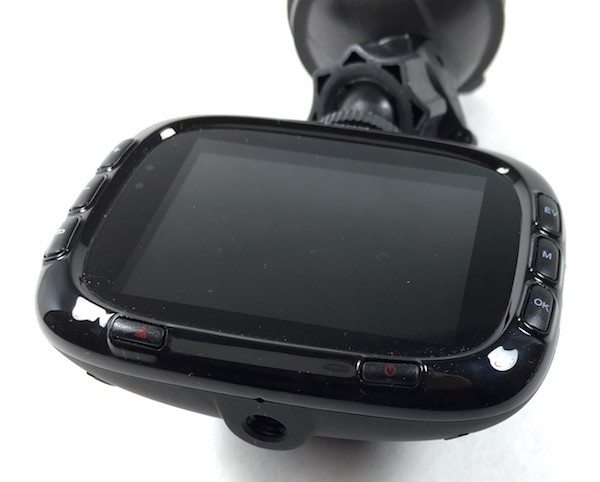 One nice feature is that if you get into a collision, the dash cam detects the motion and saves the video in a protected format so that you can't erase it accidentally. You can also press the red caution triangle at the bottom of the dash cam to save a video in a protected format for non-collision events.
Settings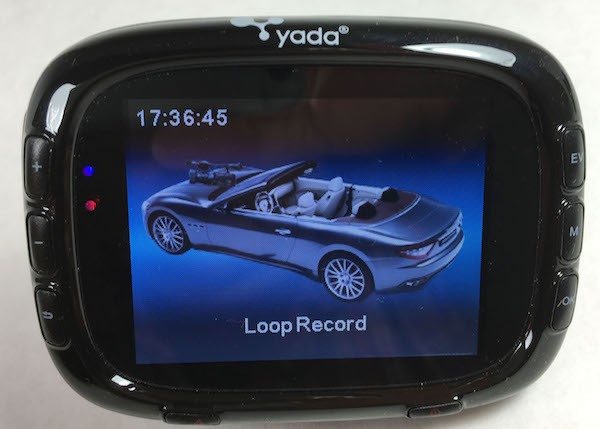 Once you turn the Yada dash cam on, you can press the return button and then the + or – keys to spin you through a series of selections. You can choose whether you want loop recording, continuous recording, take a picture, set motion detection recording, voice recording, and playback. You can also access one level of settings from this method. These settings are general device settings such as time, sound, language, default settings, and others.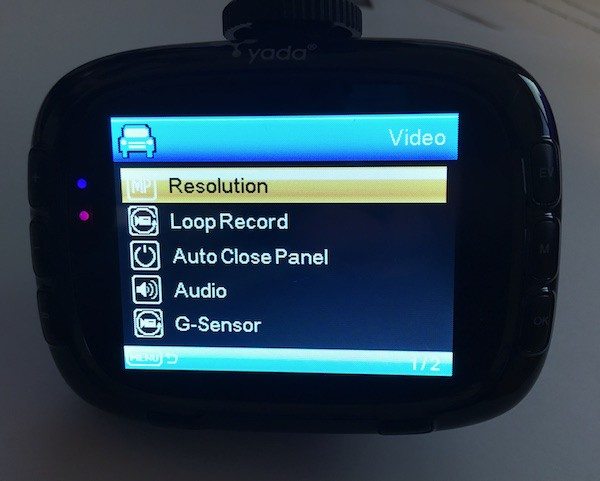 There is another menu that lets you set screen-specific settings that you can access from the main recording screen. When in preview mode, press OK. You'll see a car appear at the top left side. Then press the M key to bring up another settings menu. This menu offers settings for resolution, loop recording time, and whether the G Sensor, which detects sudden stops, is at low, medium, or high sensitivity.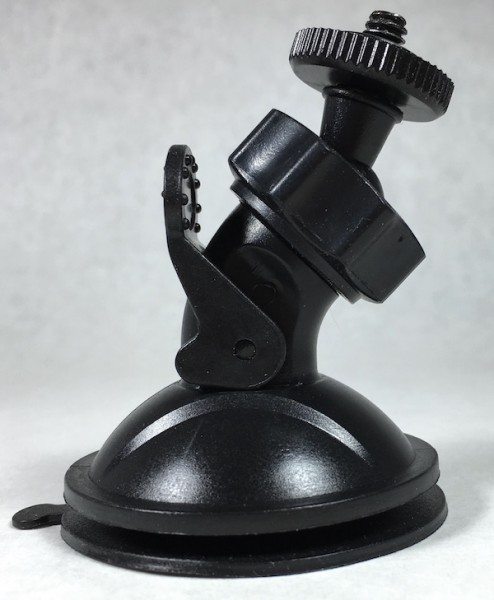 You can access settings this way for other modes as well. For instance, when you're in picture mode, the same menu selection will bring up settings for taking pictures, such as resolution and white balance.
Quality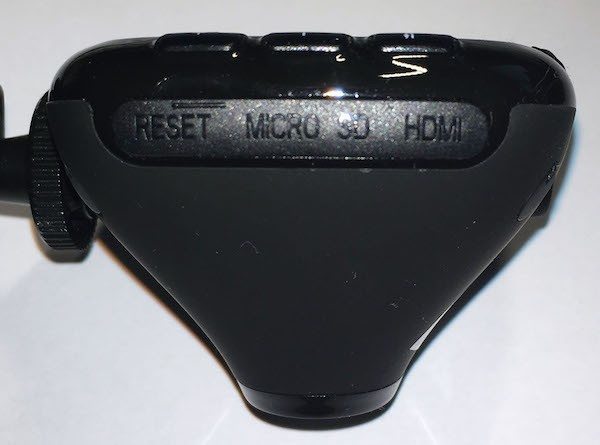 You can view the files on the dash cam, but if you want to use them for things like an insurance claim, you'll want to transfer them to your computer. Getting to the files from a computer is easy. All you do is attach the device to your computer using the enclosed miniUSB cable. It appears as a drive like any other portable drive. You can also use the HDMI port to view the files on a television or monitor.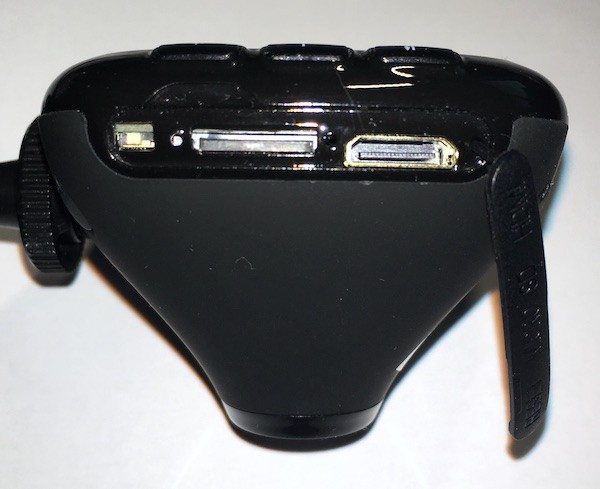 The movies are stored as AVI files. If you are using a PC, you can just double-click one of the movies to play it back. However, newer Macs don't read AVI files natively, so you will need to either use a third-party video player or convert the movie to a Mac-compatible format. I used Handbrake, a shareware video converter, to convert my files to MP4 files.
Most of the time, the movies themselves were of good quality. However, videos captured after dark were not viewable. One of the days I tested the dash cam was a rainy day in Austin, TX, which meant the drive home from work took more than an hour.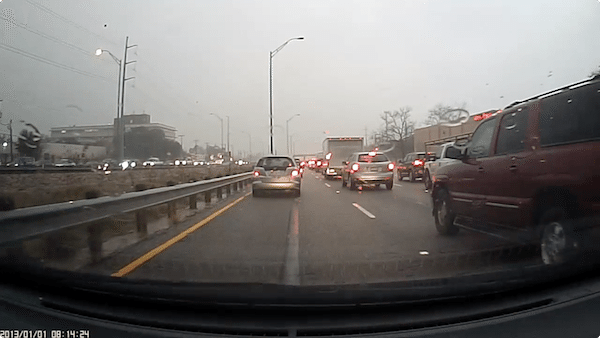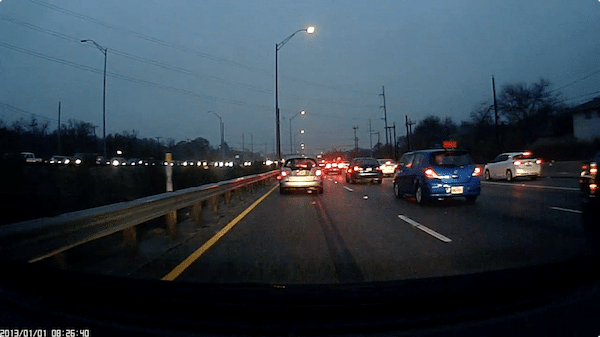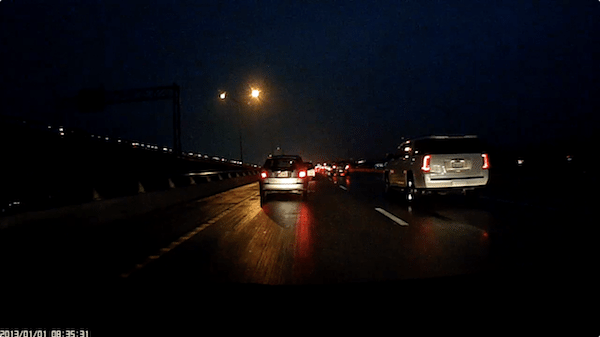 You can see from the progression of screenshots how the videos went from bright to dark during my commute. The exposure value (EV) setting didn't help much at all, unfortunately. Then again, Yada didn't make any promises about night-time driving, and the dash cam worked OK in well-lit areas.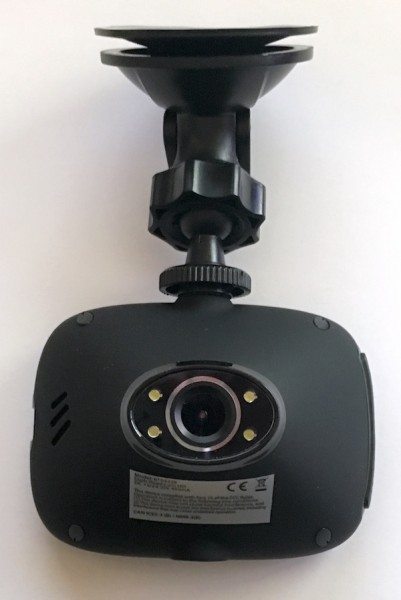 The device comes with a 4GB micro SD card, which is enough to record 90-120 minutes, depending on the video quality you select. It can handle up to 32GB, which can record video for more than 12 hours.
The one important feature not included in the Yada Dash Road Cam HD is GPS, which makes it really handy to figure out where you were when something happened.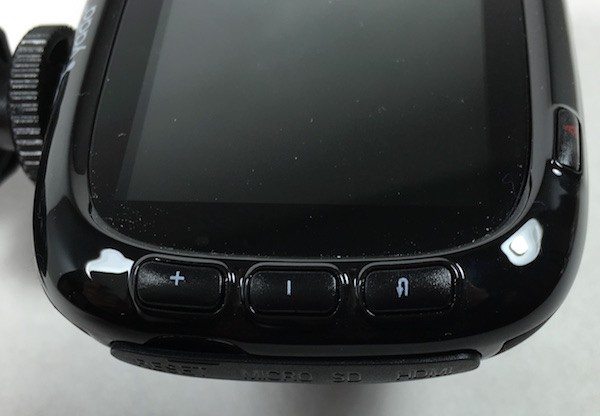 I liked using the Yada Dash Road Cam HD. The video is a decent quality, and when you plug it in, it just works. I would have liked to see easier access to screen-specific settings, but if you read through the users manual carefully, you can figure out what to do. However, the settings for all features need to be easier to access, because you don't want to be fumbling around with tiny buttons while driving.
Source: The sample for this review was provided by Yada. Please visit their site for more information and Amazon to order one.
Product Information
Price:
$99.99
Manufacturer:
Yada
Retailer:
Amazon
Requirements:
Pros:

Daytime video quality
Instant recording when turned on
Easy to transfer videos to a computer

Cons:

Some settings were hard to find
Nighttime videos are too dark
No GPS
Macintosh video playback needs a converter or third-party player