We use affiliate links. If you buy something through the links on this page, we may earn a commission at no cost to you. Learn more.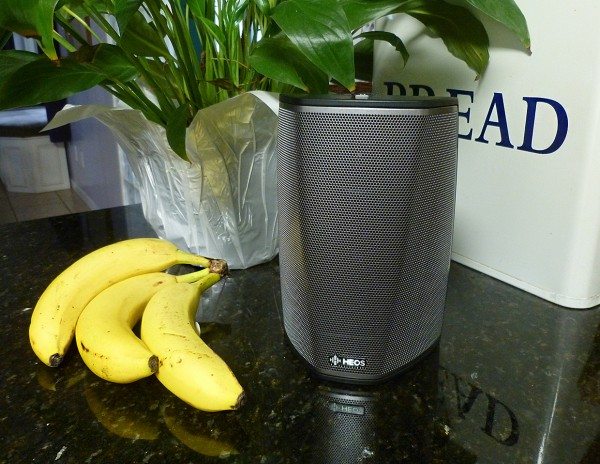 When it comes to multiroom music systems, Sonos is the king. However, being the king makes you a target and Denon has Sonos in its sights . Denon's ammunition is HEOS (Home Entertainment Operating System). This system ranges from the small HEOS 1 speaker to full-blown wireless home theater systems. The HEOS 1 is the "starter" speaker that can also double as a stand-alone portable speaker. The base speaker supports Wifi and—only with an expensive option—Bluetooth. More on that later.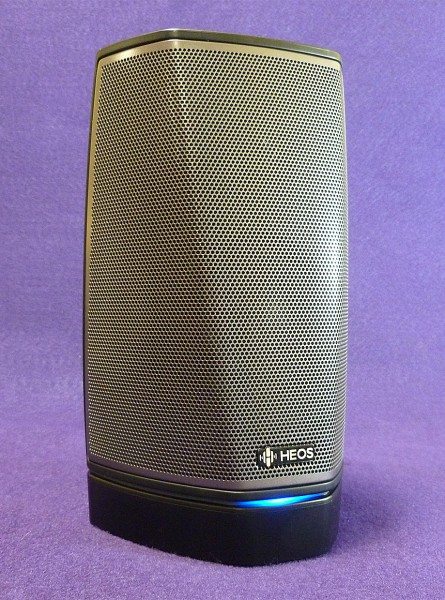 The HEOS 1 is an attractive and well made portable speaker that can be used anywhere in the home. It's splash and humidity resistant, so it's perfect for bathrooms and kitchens. The subtle black and pewter-colored plastic (white is also available) and metal design is quietly elegant and can fit into any decor without calling attention to itself. It's heavy at over 3 lbs. but can be carried room to room. Think of it as a mobile counter-top speaker.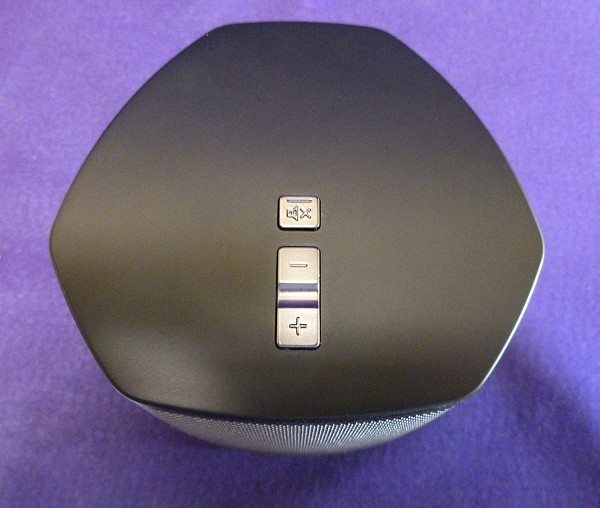 The top of the HEOS 1 has three buttons: mute along with volume up/down. The rear ports are power, USB, AUX and ethernet. The ports are exposed, but a splash guard is available as part of that option mentioned earlier.
There's a bit of flexibility to how the HEOS 1 can be set up and used. If you have a home network with a router (and who doesn't), the HEOS 1 can be hard-wired via ethernet cable, but trust me, you really want to go wireless—that's what it's made for.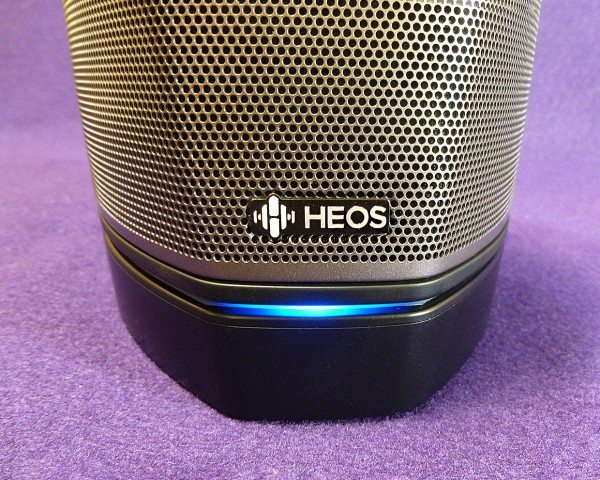 The audio specs are impressive. A wide range mid-woofer and soft dome tweeter are backed by a 2 channel Class D digital amplifier. The sound can get quite loud for a speaker of this size and it's mostly distortion-free with only a bit of clarity lost at the higher volumes. The HEOS 1 can easily fill a bedroom or home office with good sounding music at comfortable volume.
Out of the box, the HEOS 1 can be connected to a home network, but requires the free iOS or Android HEOS app to set up. The instructions make it look so easy, but the process seems to work only when it wants to, which can be frustrating especially considering the speaker's cost. However, once setup, it's no longer an issue. The HEOS app will connect to many music subscription services as long as you have an existing account. Once you log in, the app remembers and switching among the services is easy. I noticed that Spotify will not work through the HEOS app unless you have the Premium version, which is not free. Otherwise, if you want to stream free of charge, the Spotify app itself is required to work properly. There are lots of services in the app and I recommend experimenting until you become comfortable of what does and does not work as advertised. YMMV.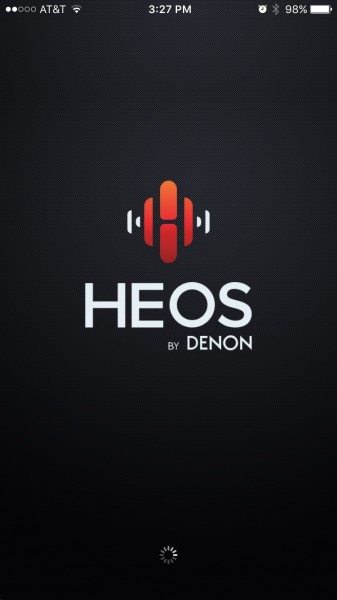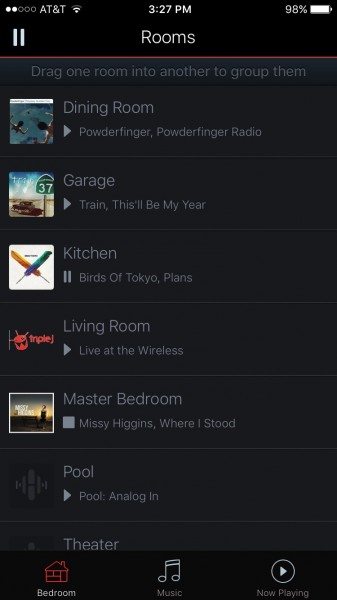 Once I had the HEOS 1 connected to our home network, music from my iPhone sounded great with no dropouts. Note that I did this test in my backyard studio building which is over 100 feet from my home router. Wow! It's this wifi ability which can make the HEOS 1 a great beginning to a wireless home music system.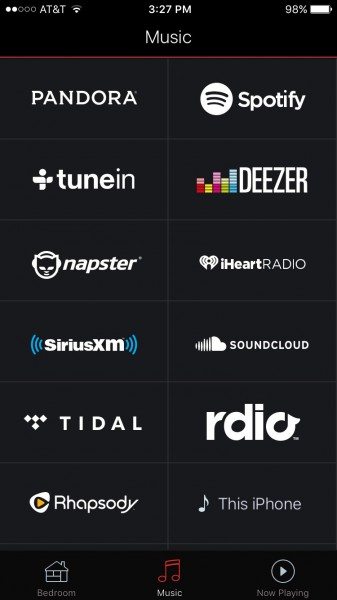 Apple Music is not supported in the HEOS app, although—like Spotify— it can be used through its own app either through the home's wifi or via Bluetooth … which brings us to the expensive part of the HEOS 1.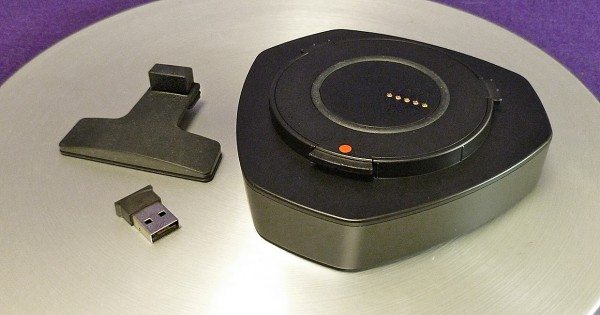 Bluetooth is not  built-in the HEOS 1. That requires the purchase of the Denon HEOS 1 Go Pack. The Go Pack is a matching battery/base unit that securely connects to the HEOS 1. However, Bluetooth isn't built into the Go Pack battery/base unit either—it comes on a USB dongle that fits into a rear USB port on the HEOS 1 main unit. Also included is a splash guard for all the ports (and dongle) to help protect the HEOS 1 from water using IPX4 standards (extreme splashing, but not submerged).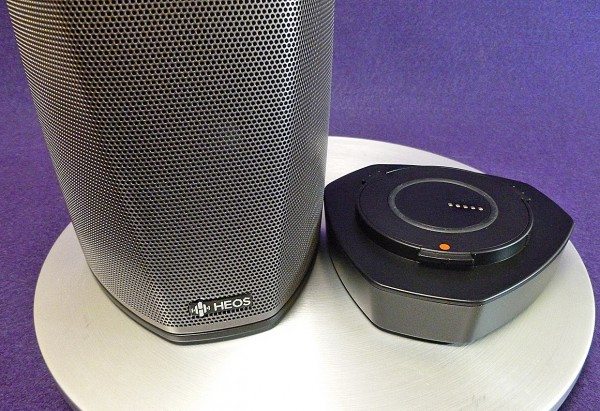 So let's see if I got this straight: The HEOS 1 is water resistant, but the ports have to be protected by a splash guard that only comes with the extra-cost Go Pack. And the HEOS 1 uses Bluetooth, but that's actually a tiny USB stick that is easy to lose and is also only part of the Go Pack. Maybe Denon should just include the Go Pack and be done with it.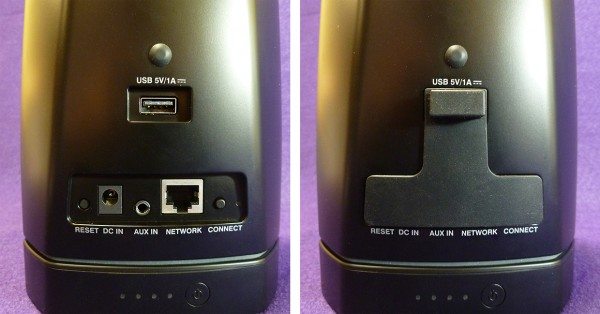 The main reason for the Go Pack is the battery/base unit. Once charged, it provides six hours of portable use. With many other Bluetooth speakers sporting much longer battery life, six hours seems paltry. But enough griping.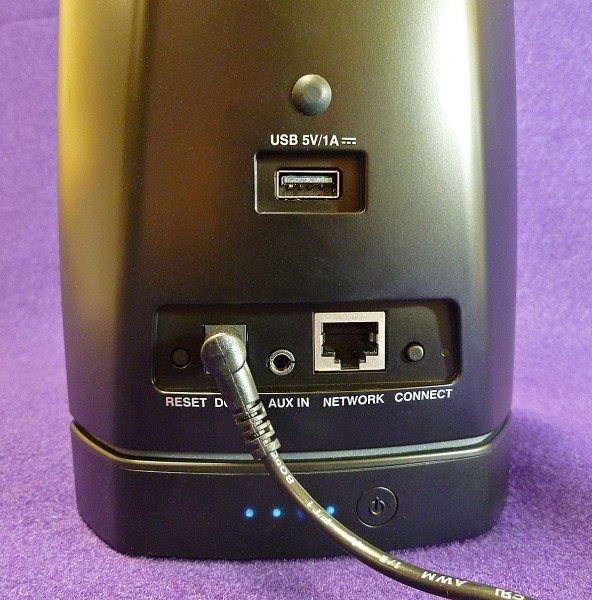 The HEOS 1with the Go Pack is quite the speaker. Once the dongle and rubber splash guard are in place, the HEOS 1 is one of the better Bluetooth speakers I've heard and an even better sounding network speaker. Music streamed sounds full, like an expensive table-top radio. Even though the signal is stereo, there is no stereo separation to be heard unless you opt for more speakers. A single HEOS 1 speaker is meant to be a background device, not a serious system for critical and concentrated listening.
For fun, I cued up Pink Floyd's "Welcome to the Machine," from "Wish You Were Here." The song has killer stereo effects which—of course—were not present, but the HEOS 1's sound was enjoyable and the bass had a nice kick to it which is no small feat with smaller speakers.
Seattle's Queensryche is a heavy metal group that isn't afraid to go softer with added strings. Their hit song, "Silent Lucidity," is a beautiful, but hard-edged number that has both deep bass and higher frequencies in the string arrangements. The HEOS 1 was able to portray the bass and mids well, but the high became slightly harsh at high volume. Setting the iPhones EQ to FLAT solved that problem. I recommend leaving the EQ on OFF or FLAT for most speakers as a rule. Less is more with audio equalization.
Most vocals lie somewhere in the middle frequencies rather than highs or lows and this is where the HEOS 1 shines. Paul Simon's voice is a perfect example. The title song from his "Graceland" album is a story of a man's mental and physical trip through Americana albeit with an African flair in the instruments and background vocals. His singing is up front and the HEOS 1 takes advantage of that but still lets the bass come through without being oppressive.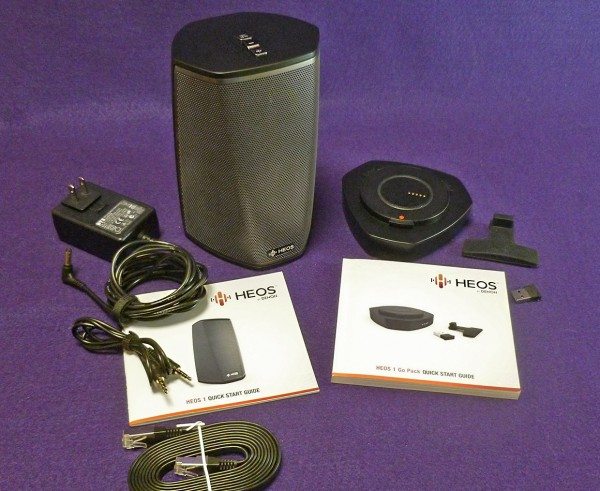 Using the HEOS 1 speaker within a HEOS system is a no-brainer. It has many options and possibilities that only Denon's system can bring out. However, I tested the HEOS 1 as a stand-alone speaker—not as part of a home wireless setup. Despite my quibbles, I'm impressed with how the HEOS 1 works well as a traditional Bluetooth speaker, but am blown away with using its home network connection. It's not cheap at $200, plus the necessary-for-Bluetooth Go Pack adds another $100, which makes the HEOS 1 an expensive choice. But if you plan to use it as a starter for a wireless home system, the HEOS 1 becomes a great option.
Source: The sample for this review was provided by Denon. Please visit www.usa.denon.com for more information and Amazon to order.

Product Information
Price:
$199.99 US $299.99 with optional Go Pack
Manufacturer:
Denon
Retailer:
Amazon
Requirements:

Home network and/or Bluetooth device (with Go Pack)

Pros:

Good sound with Bluetooth
Excellent audio using network
Well made
Great beginning to wireless home speaker system
Water resistant
Subtle design

Cons:

Expensive, especially with optional Go Pack