We use affiliate links. If you buy something through the links on this page, we may earn a commission at no cost to you. Learn more.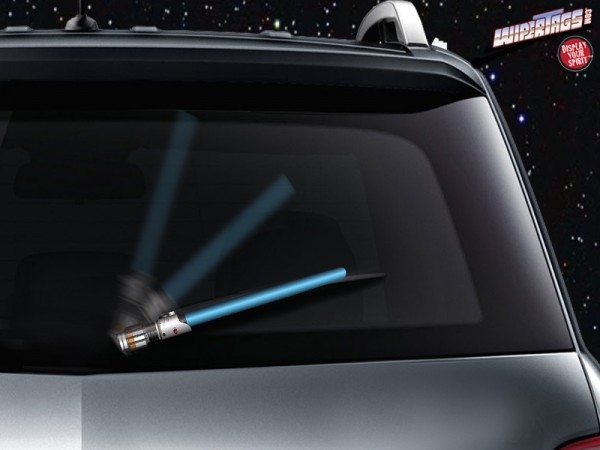 I love finding all the ridiculous products companies are coming out with to capitalize off of the new Star Wars film. It's clear there is no limit to a company's ability to contort a product into a Star Wars related item. Today's find is equal parts cheesy and intriguing.
A company called WiperTags is selling a line of products that resemble different colored lightsabers. These lightsabers attach to your rear windshield wiper to add a little humor to those gloomy, rainy days. The lightsabers come in a range of different sizes and should be able to accommodate many different types of vehicles. They range in price from $15 to $19.
Like I said, it's a ridiculously cheesy product, but I sorta want one. My kids would definitely get a kick out of it, plus I think it would elicit a pretty funny reaction from people.
If lightsabers aren't your thing, Wipertags has a variety of other funny products you can attach to your wiper. For more information visit Wipertag's site.