We use affiliate links. If you buy something through the links on this page, we may earn a commission at no cost to you. Learn more.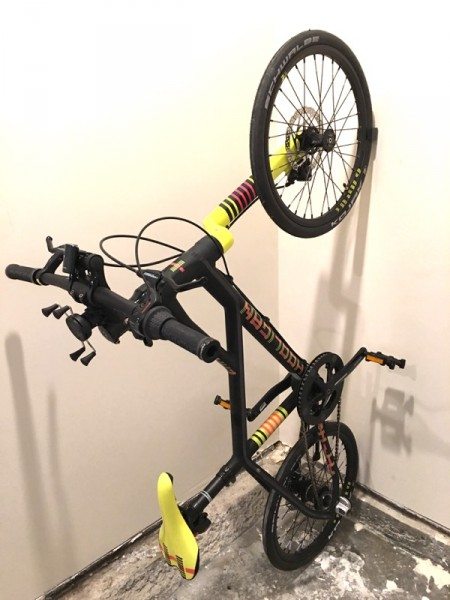 Want to park your bike against a wall, but want to use the absolute smallest hardware you can find?  The Clug bike clip is a teeny tiny clip that promises to do just that, and is a snap to install.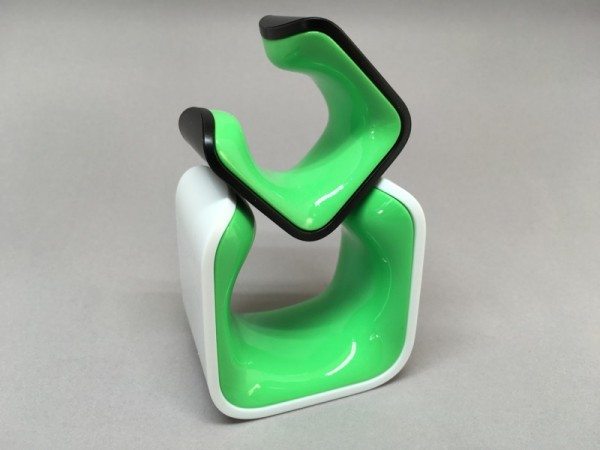 Modern art?  Baby chew toy?  This is the Clug, a clever two-part plastic clip that comes in three sizes to suit nearly all bike tire sizes.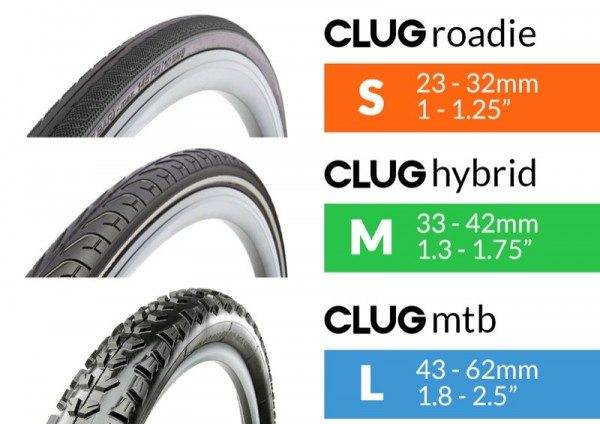 The Clug comes in "Roadie" (S), "Hybrid" (M) and "mtb" (L).  If you're not sure which Clug is for you, check out this sizing guide.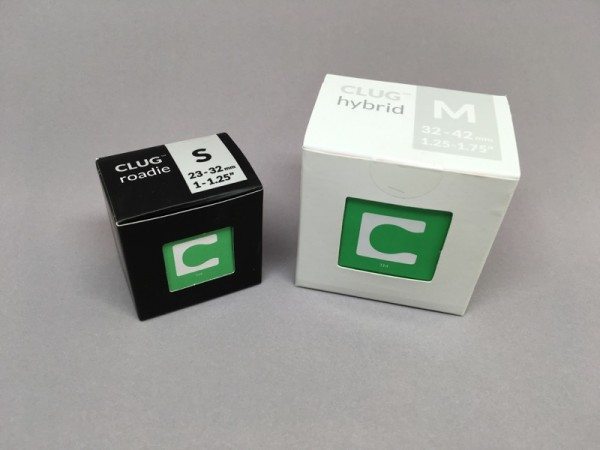 I was sent the Roadie (S) and the Hybrid (M).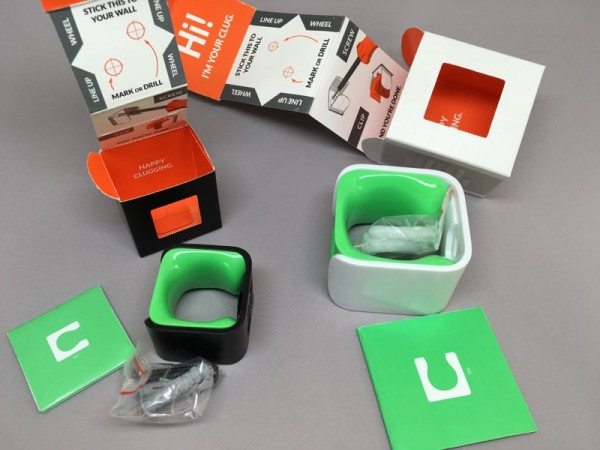 Inside you'll get a mounting guide printed on the box itself, screws, and drywall anchors (if needed).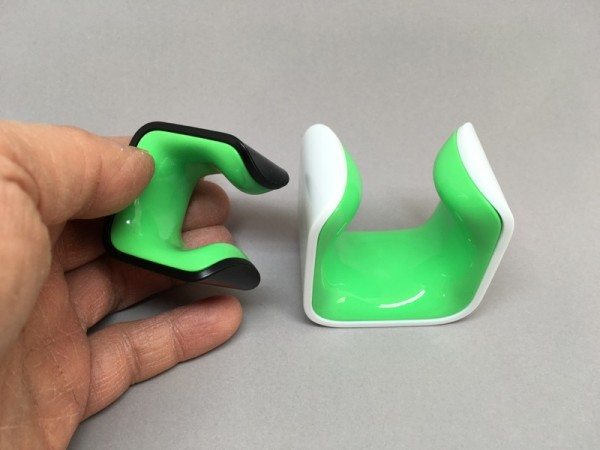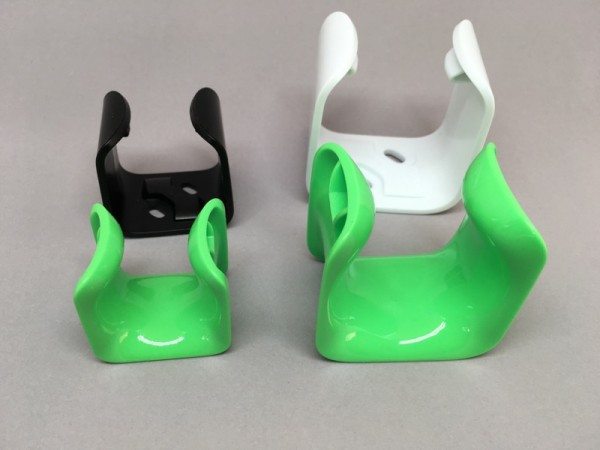 The two halves of each Clug simply snaps together.  No tools necessary to pull or join the two halves.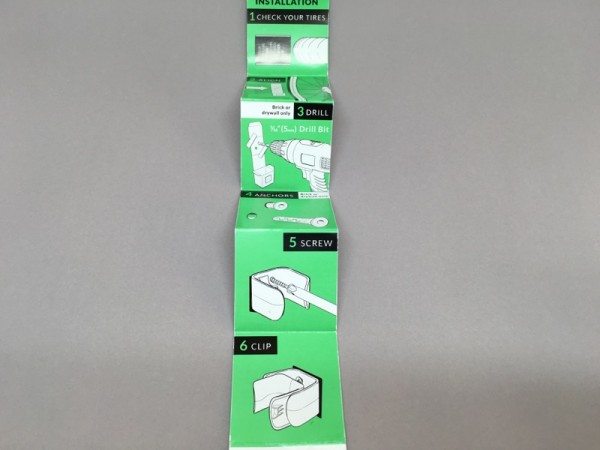 There's a slightly more detailed install guide in the foldup insert, in case installation wasn't obvious enough.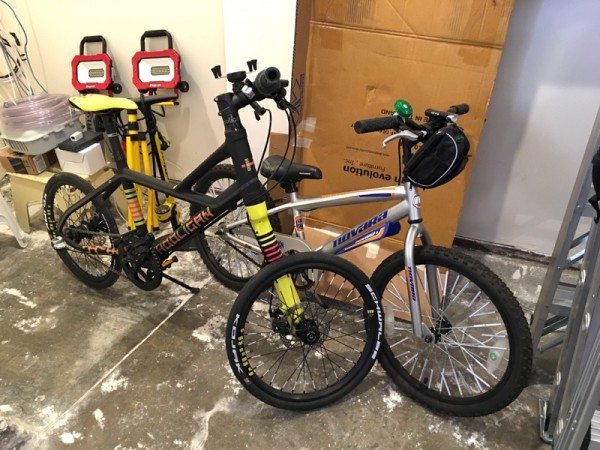 It just so happens that I've got two bikes roaming wild and free in my garage.  That's my Cannondale Hooligan on the left, and my son's REI Novara bike on the right, hogging up the floor.
The side of the Clug box is this quick visual reference.  Yup, this one ought to work.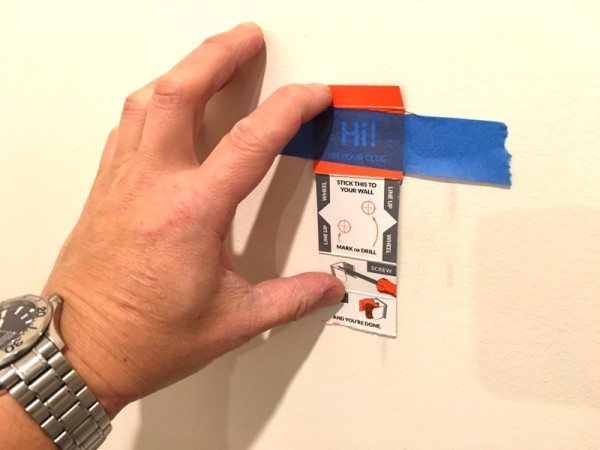 I've got drywall in my garage, so I located the studs and lined up the "stick this to your wall" guide where the tire touches the wall.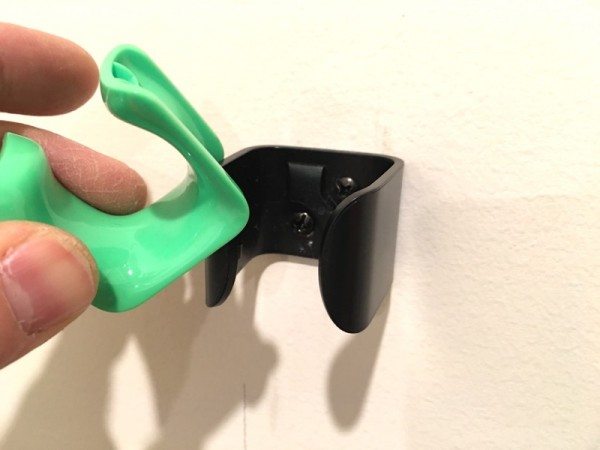 Next I drilled the included screws.  I didn't use the drywall anchors since I'm screwing into a stud.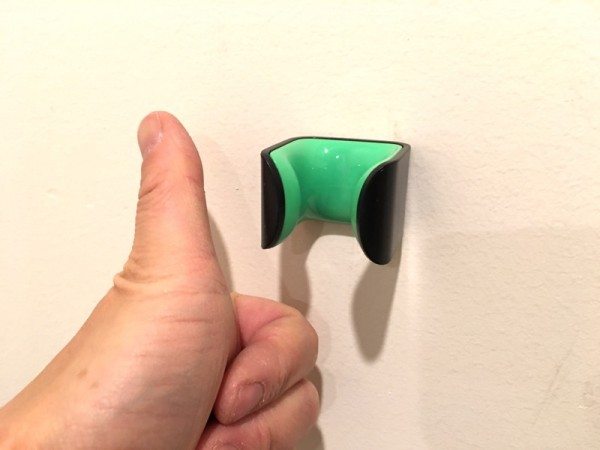 Finally, I popped in the Clug's other half.  With a SNAP, I was done!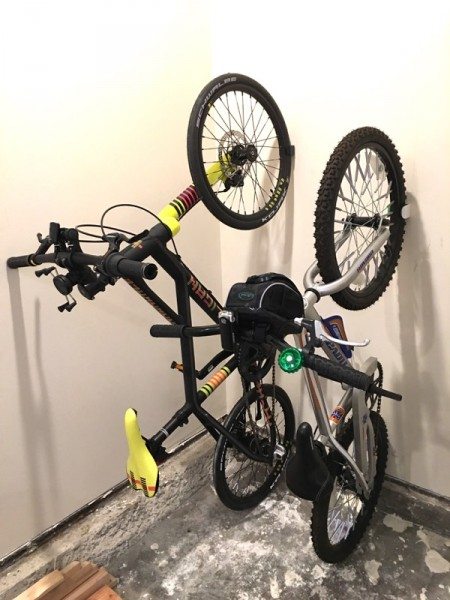 Here's how the two bikes look mounted on the wall.  Can you see the Clugs?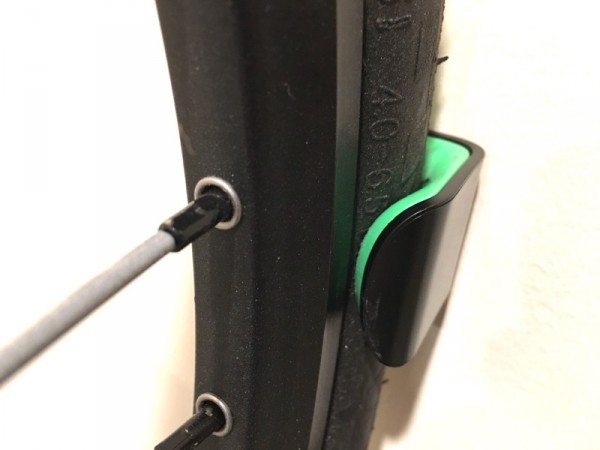 Closeup of the Clug (S).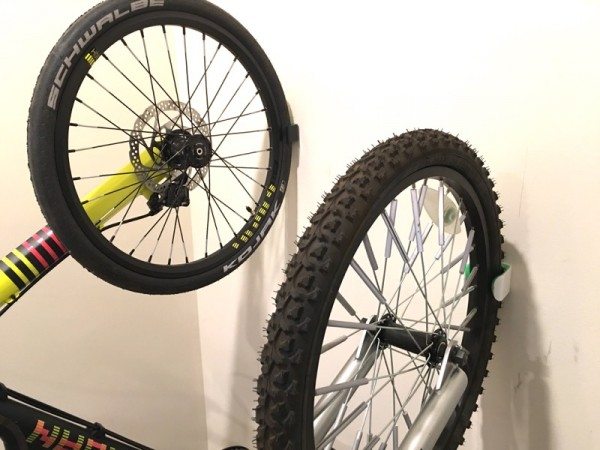 I thought installation was going to be a lot more difficult, but it helped that I had studs to drill into.  If not, at least Clug included drywall anchors.
Every time I pull a bike off the Clug, I feel like I'm going to break it.  But, it holds fast.
There are other mounting ideas over at the Clug website.  How will you use your Clug?
Update 07/03/16
One day I discovered one of the bikes had detached itself from the Clug.  What happened?  Well, if the tire loses enough air, it's possible for the bike to free itself from the Clug.  I'm more careful about ensuring proper tire pressure now.
Source: The sample for this review was provided by Clug. Please visit http://www.getclug.com for more info.
Product Information
Price:
$20
Manufacturer:
Clug
Requirements:

Screwdriver at a minimum. Drill, stud finder, etc. as required.

Pros:

Minimalistic and clever design
Three sizes available
Packaging doubles as a sizing and installation guide

Cons:

Some basic DIY skills required