We use affiliate links. If you buy something through the links on this page, we may earn a commission at no cost to you. Learn more.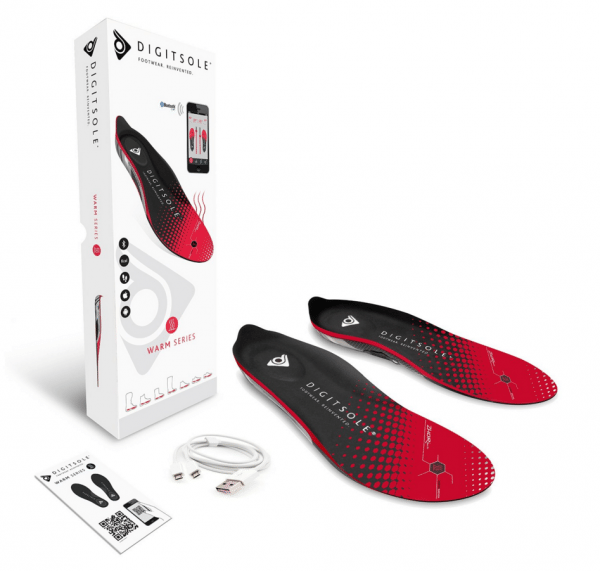 I don't know how I feel about having to charge the battery in my shoe insole, but hey, if it will keep my toes from going numb in the winter I may consider it.  This could be the motivation I need to get out of those wintertime blues and get some exercise outside!  These Bluetooth enabled soles for your shoes/boots allow you activate the heat you need for your feet with an iOS or Android compatible app and it tracks your steps too.  Here are more nifty details from the Amazon page:
Accurately track steps taken, distanced walked and calories burned

Heats up to 45 degrees C / 113 degrees F, Water Resistant

Up to 8 hours of battery life – depending on usage with fast charging protocol

Compatible with iOS and Android, Bluetooth 4.0 required

In the box: 2 insoles, 1 double micro-USB cable, 1 user manual

Available in sizes from 4-13 Men and 6-11 Women
This product was initially crowdfunded on Kickstarter and is available for purchase and ready to ship now from the Amazon Launchpad for $199.00.  Keep in mind, you will need a smart phone to use these.  Maybe if I put my phone in my shoes…I could remember to charge them both at night!