We use affiliate links. If you buy something through the links on this page, we may earn a commission at no cost to you. Learn more.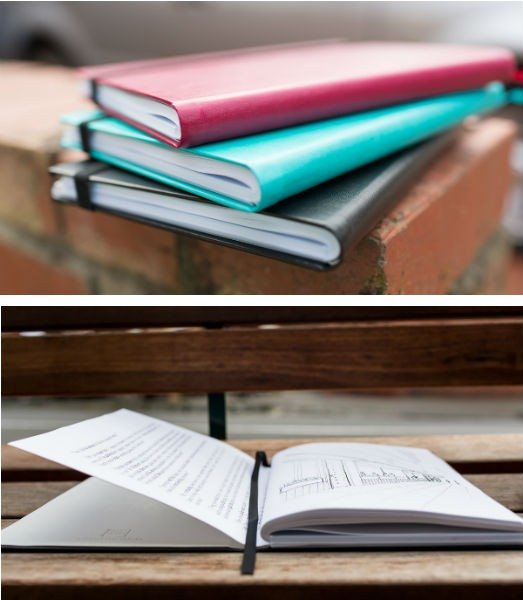 Here's a great idea that is green and offers unique customization options. It's the Paper Saver notebook. Actually, it's a notebook cover made of faux leather in three colors. It doesn't come with any pages of its own though. What you do is take a stack of 40 – 50 pages of A4 sized printer paper that has already been printed on one side, stack it so that the printed pages are all facing up, fold it in half and slide it into a holder on the right side of the Paper Saver cover. Now you have a notebook of 80 – 100 pages. It's a great way to recycle paper that has been printed on one side and would otherwise go in the trash. The cover includes a ribbon bookmark and an elastic band to hold the cover closed. There is one problem with the Paper Saver though. It uses A4 sized paper (8.26 x 11.69in) which is not a US letter sized paper (8.50 x 11.00in). That's because the Paper Saver is an Australian product. However, you could use the Paper Saver with US paper by cutting a little more than a quarter inch off the short long side. If you're interested, the Paper Saver cover can be purchased for less than $20, which includes shipping to the US. For more info visit Paper Saver's site.
Update 01-20-17: They just contacted me to let me know that they are now offering 8.5 x 11 size notebook covers.