We use affiliate links. If you buy something through the links on this page, we may earn a commission at no cost to you. Learn more.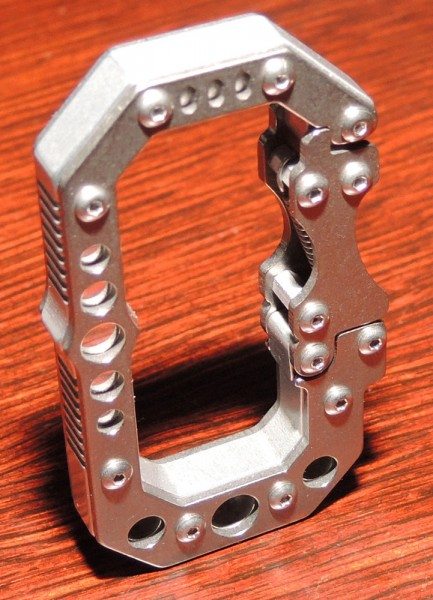 The Gatekeeper carabiner is currently a Kickstarter campaign aiming to raise $25,000 in funding. And while it does not require a battery, plug, cord, etc…it definitely qualifies as an interestingly designed gadget. It is a finely machined accessory engineered to securely clip your keys, tiny flashlight, micro tool, etc to your belt-loop or gear bag.
Note: Images can be clicked to view a larger size.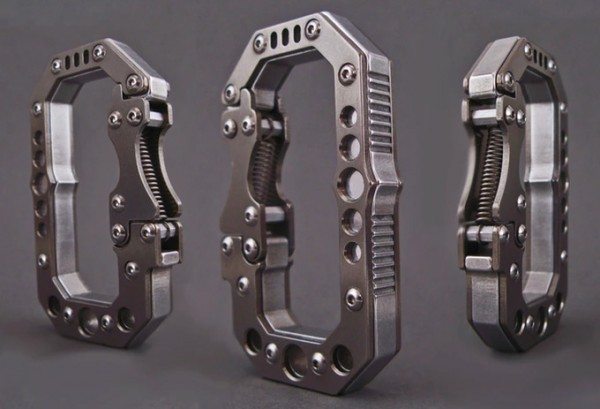 The Gatekeeper carabiner is made from CNC machined aluminum, titanium, and stainless steel. When I first saw the Gatekeeper, the first thought that came to my mind was STEAMPUNK. While the Gatekeeper is not meant or engineered for the stresses of climbing, it is designed to securely clip your gear to your belt-loop or bag.
Gamble Staempfli "engineered the Gatekeeper from scratch to be strong and dependable, but my greatest preoccupation has been with the aesthetics of structure".

The Gatekeeper is built in layers and is unlike any other carabiner I have ever seen. The main body consists of 19 pieces machined and cut to strict tolerances, then fastened together with 26 stainless steel machine screws.

The carabiner has ridges machined into its spine. It also has cutouts on its titanium sides that enables the polished aluminum to shine through.

The clip assembly is pulled closed by the stainless steel spring attached to several of the small pillars. The spring is not too stiff and allows for easy movement of the clip but is strong enough to securely keep it closed.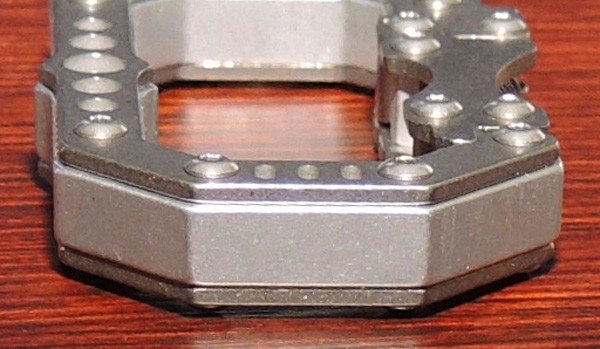 The top and bottom of the carabiner are flat and smooth. The Gatekeeper is very well finished so it should not get caught on anything you clip it to.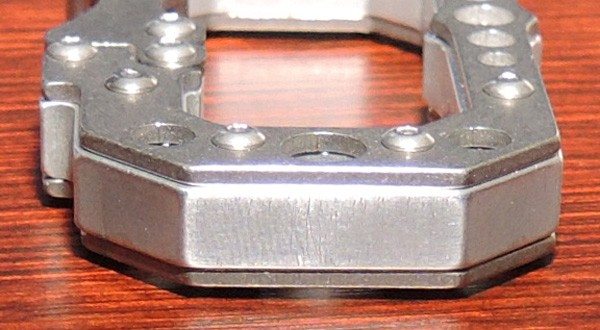 The base of the Gatekeeper has three cutouts that are drilled through the assembly for connecting accessories designed to attach keys, flashlights, tool, etc to the main body of the carabiner.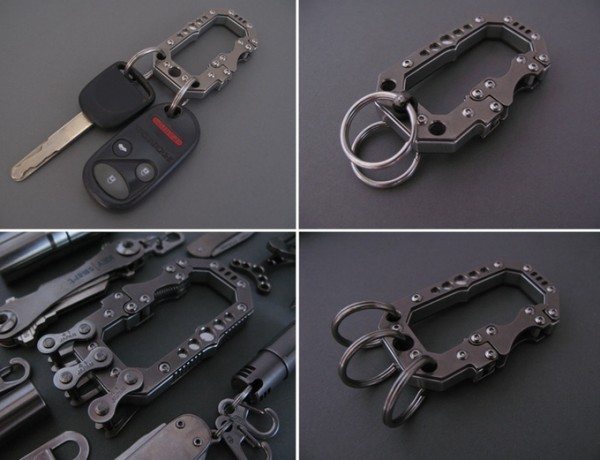 As I finish this quick-look review, there are approximately two weeks left on the Gatekeeper's Kickstarter effort, having nearly achieved its funding goal. The Gatekeeper is an interesting take on an old design that brings a modern industrial look to a useful accessory. It is available in a variety of color combinations.
Source: The sample for this review was provided by Gamble Staempfli. Visit his Kickstarter site for more information.
Product Information
Price:
$114
Manufacturer:
Gamble Staempfli
Retailer:
Kickstarter
Pros:

Well made
Unique design
Constructed from high grade materials
Can securely hold a multitude of things to you and/or your gear bag

Cons: