We use affiliate links. If you buy something through the links on this page, we may earn a commission at no cost to you. Learn more.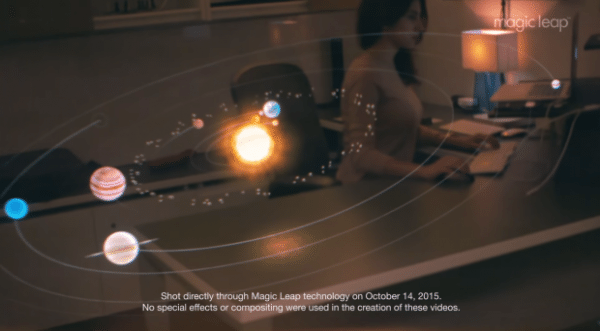 First of all, let me preface this by adding this small caveat to the title. It should say is Magic Leap the next version of technology that Google Glass promised but failed to deliver?  What is Magic Leap?  Right now, Magic Leap, is a tech start-up, located in South Florida.  The company has raised over $542 million in venture capital funding, which included Google as an investor. It is being touted by a number of technology news sites as a revolutionary and visionary company gearing up to lead the way in next-generation user interface design.  At this point, you're probably wondering what exactly does Magic Leap make?  While the company's product is cloaked in secrecy, there have been occasional leaks and video demos that have come out.  The best way to describe Magic Leap's product is a platform/operating system/device that utilizes augmented reality to generate 3D images that the user is able to interact with, while still being able to interact with the physical world around them.
The demo I saw showed a 3D steampunk robot character under a desk, interacting with the user who was looking at it through what is identified as a Magic Leap device (i.e., goggles/ glasses). Then there was a 3D image of our solar system floating over a desk, with shadows appearing on the desk as though the image was a physical object.  If you go the company's web site, you see a crowd in a school gymnasium when all of a sudden, a huge humpback whale leaps out of the water and splashes down and it looks as real as the wood floor.
Initially, the company is focused on changing the way we think about interacting with computers, laying the foundation for future use case scenarios.  Look at the potential here though. Besides the obvious gaming potential, imagine the possibilities for education (think of that solar system model – now  interact with the model, touch a planet, spin it around, etc.). Now, remember Tony Stark's tech in the Avengers movies?  Magic Leap could very well be the beginning of floating 3D computer screens that you can touch, swipe, point and click.  The possibilities are truly limited only by imagination, and I am totally jazzed about watching where this goes.