We use affiliate links. If you buy something through the links on this page, we may earn a commission at no cost to you. Learn more.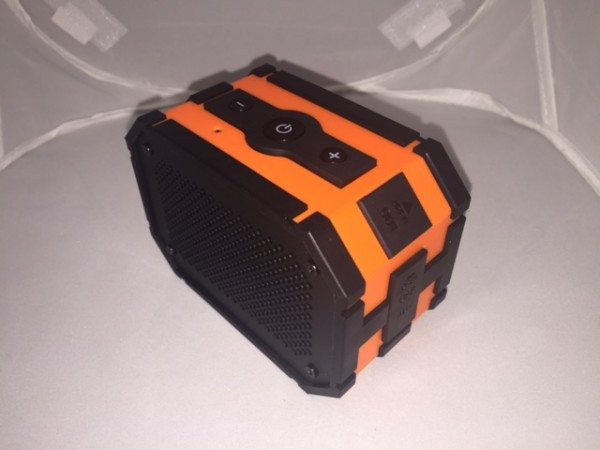 MPOW has recently come out with a new Bluetooth 4.0 speaker which I really like.  I have quite a few portable speakers in my collection but this one is now my favorite.  Like all of my speakers you can plug it into your phone or iPod via the headphone jack.  Nothing new or special there.  Like a few of my speakers it will connect wirelessly via Bluetooth, in this case Bluetooth 4.0.  What is the big deal about Bluetooth 4.0?  Compared to previous "blueteeth", 4.0 uses less power by allowing devices to remain paired to each other without needing a continual stream of data to be transferred. That power savings comes in handy when using one of the other functions I will discuss.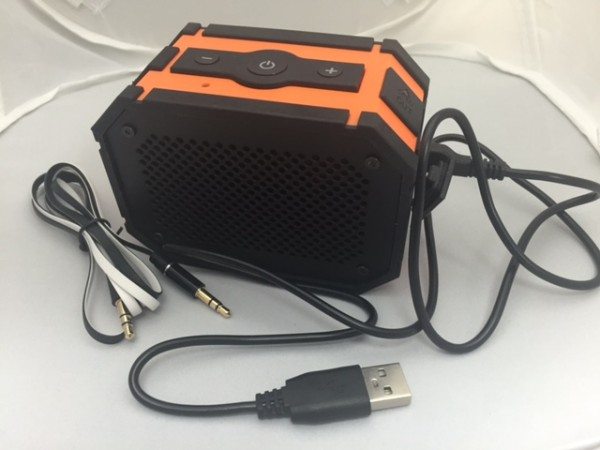 The unit features a USB out plug that allows you to use the speaker for emergency charging of your phone or other devices.  The speaker can play for 10 hours on a full charge, so in most cases should have enough juice in it to get you by with your dead phone in a pinch!  The charge out cable has a micro-USB connector, so your device would need a micro-USB or you would need an adapter or your own USB charging cable to allow you to use this feature.  I ran the battery of my iPhone out and tried the unit.  The phone did recognize the speaker and said it was charging the phone, but unfortunately it does not have enough power to allow the iPhone to turn ON, just to show that it is charging.  I allowed it to charge while attached to the speaker for over 30 minutes and still could not turn the phone on.
The company bills this speaker as an outdoor/travel/shower speaker and as such it comes with a waterproof designation, in this case IPX65.  This means the unit can withstand spray and splashes but should not be submerged.  I'm not sure how many times I have needed a fully submersible speaker anyway, this designation should be sufficient for most anything the outdoor shower 😉 enthusiast can throw at it.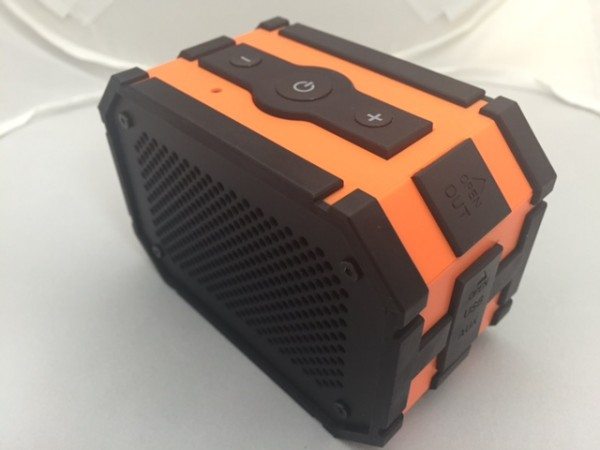 Let's see, was there anything else??  Oh yes, the SPEAKER(s).  This thing sounds great and I could hardly turn it up to full volume without hurting my ears.  I listened to country, rock, even classical guitar and heard many small nuances in the music, much like having a good set of headphones on.  I say speakers because the unit plays sound out of both sides, giving a full sound for a small unit.
Source: The sample for this review was provided by MPOW. For more info visit their site and Amazon to order.