We use affiliate links. If you buy something through the links on this page, we may earn a commission at no cost to you. Learn more.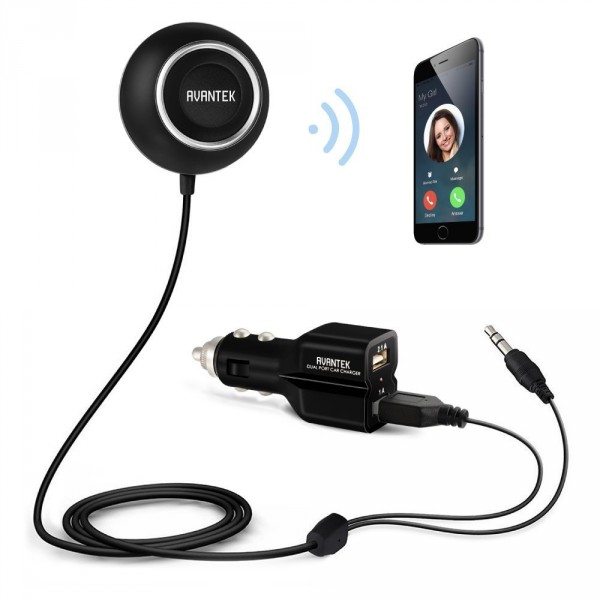 I spend a lot of time driving, and I've grown tired of my local radio stations and the same 5 song set list. Fortunately, there are tons of apps that give me access to a variety of music and every vehicle I drive has an auxiliary input.
Unfortunately, when using auxiliary inputs, simple things like skipping a track or pausing a song involve waking your phone, unlocking your phone, and possibly reopening the app; not exactly an ideal situation when driving. The BC-L6 allows you to play music through your auxiliary input while giving you Bluetooth functionality.
In the box
BC-L6 receiver/controller
Dual port USB car charger
Magnetic disc with sticky pad
User manual
Specifications
Bluetooth 4.0
Bluetooth profiles – A2DP, AVRCP, HSP, HFP
Range – 33 feet
Power input – DC 5V 16mA
Frequency range – 2.4GHz
Dimensions – 1.57″ x 1.57″ x 1.02″
Weight – 1.23 oz
Setup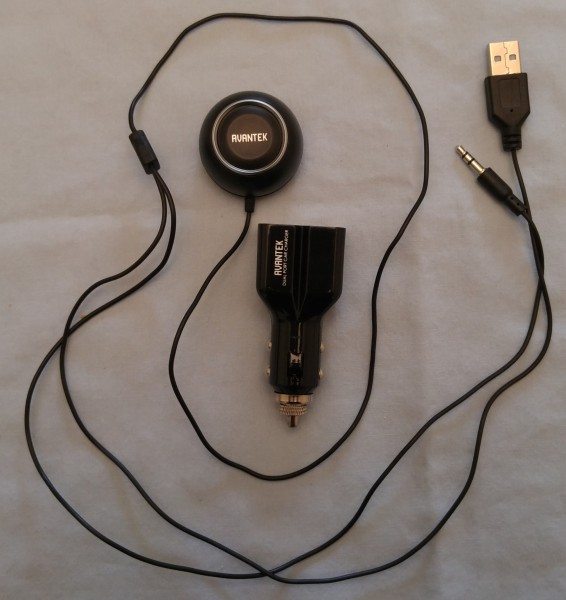 Setting up the BC-L6 is rather easy. There are four parts involved, the charger, the controller, the USB plug, and the 3.5 mm audio plug.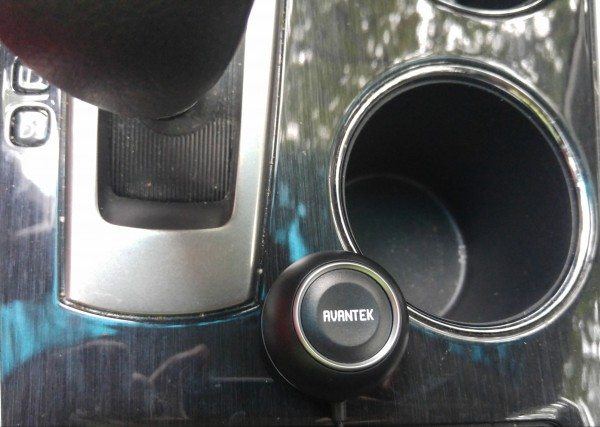 The first step is to decide where you want the controller located. I chose to place mine on my center console for easy access.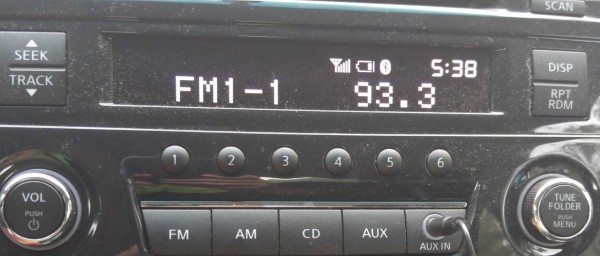 Next, you insert the controller's 3.5 mm cable into your vehicle's auxiliary port.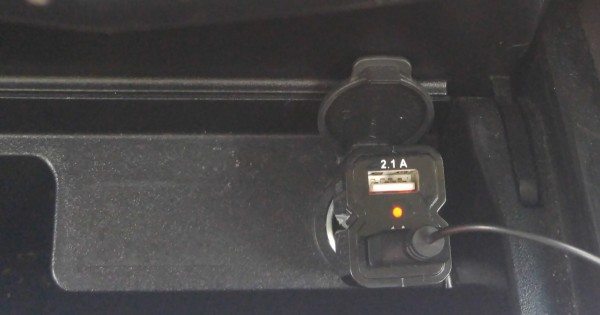 Finally, you plug the charger into your vehicle's power port and insert the controller's USB cord.
Once the device is connected and powered up, it will automatically enter Bluetooth pairing mode. You then enter your phone's Bluetooth menu and select the device.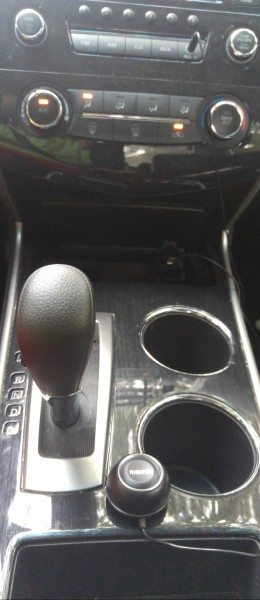 Setup is easy, and it's a pretty good system. As you can see above, I was able to set things up so everything is out of the way, and doesn't impede my A/C controls, my cup-holders, or gearshift.
There is a potential for the cords getting caught if I have a passenger in my car; however, that could easily be prevented with a couple of wire ties.
Music playback
Once the BC-L6 is paired to your phone, playing music is as simple as launching a music app and entering your stereo's auxiliary mode. Sound quality was great, I didn't experience any distortion or static.
Once music is streaming, everything can be controlled directly from the controller. The center of the controller acts as a multi-function button. Pressing it during playback alternates between playing and pausing music. You can skip to the next track or to the previous track by quickly twisting the controller left and right. Volume can be decreased or increased by twisting the controller and holding it for several seconds.
As I said before, the BC-L6 sounded great on playback. I was able to stream audio at high volumes without issue, but keep in mind, sound quality is going to be dependent on the quality of your vehicle's stereo. The BC-L6 won't turn a subpar stereo into a high-quality one.
Call quality
In addition to being used for audio playback, the BC-L6 can also be used to make and receive calls. You can answer an incoming call by pressing the multi-function button or you can reject it by holding the button down. If you do choose to answer the call, you can press the multi-function button again to end it. Quickly pressing the multi-function twice redials the last number you called, while holding it for 3 seconds launches voice assistant.
All the functions worked exactly as described; although, I should point out the usefulness of the voice assistant feature will vary phone to phone. My LG G4 has an awful stock voice assistant, but I was able to replace it with a third party app that worked wonderfully.
Call quality was crystal clear; there was no distortion or difficulty understanding the person I was speaking with. No one I spoke with had complaints or difficulty understanding me.
Extras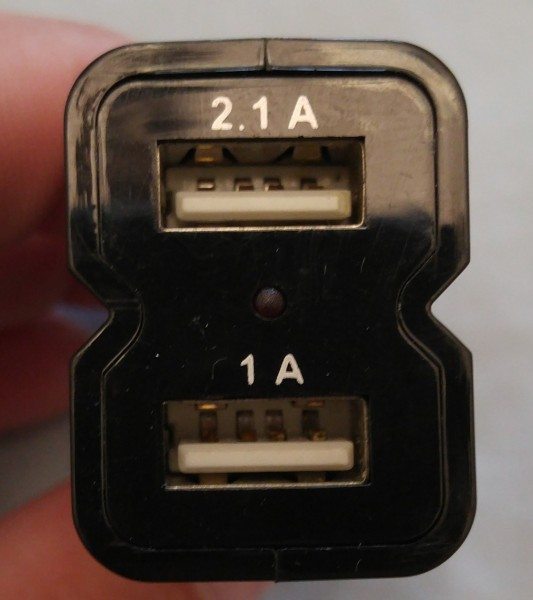 Since the BC-L6's charger has dual USB ports, you're able to charge your phone while powering the BC-L6. The charger's extra port has a 2.1A output, so it charges your device rather quickly.
Another useful feature of the BC-L6 is its ability to be paired to two devices at once. This is especially useful if you share a vehicle with a spouse, parent, child, etc.
Conclusion
The BC-L6 is a great device for those who want the convenience of Bluetooth, but only have access to an auxiliary input. Using it is much easier than having to repeatedly wake and unlock your phone. Not only that, but it produces excellent sound and call quality, while being extremely easy to use. That, combined with the ability to pair two devices at once, makes the BC-L6 an excellent buy.
Source: The sample for this review was provided by Avantek. Please visit their site for more information and Amazon to order one.