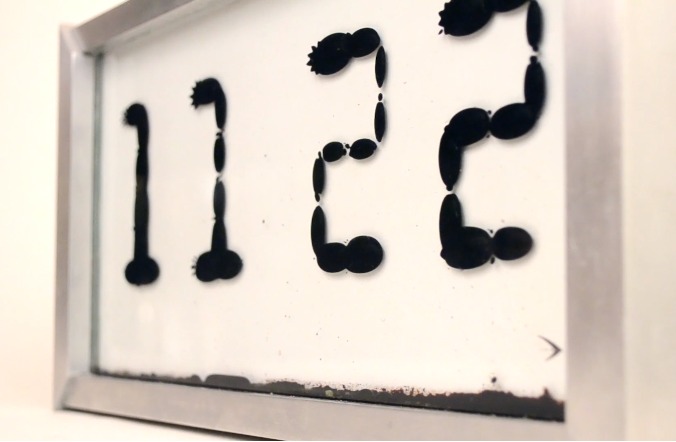 The clock called Ferrolic by Dutch designer Zelf Koelman is like a lava lamp clock that does not emit light. The magnetic fluid (a black fluid with magnetic particles suspended in it) within an aluminum casing is attracted to the clock's electromagnets to form the numbers. The best part is that it comes with software that is accessible on the web so users may design their own entrancing custom creations. The clock is still in development, but a small number will be available for pre-order sometime in the future for only $8,300. Now, don't all of you rush to order them all at once when they become available – let others have a chance! 😉 Please visit the Ferrolic website for more information and updates about this project. But first, watch the fascinating video as the black fluid in the clock seems to come alive – reminiscent of the X-Files' black oil don't you think? 
Support The Gadgeteer
:
We may earn a small affiliate commission from purchases made from buying through links on our site. As an Amazon Associate I earn from qualifying purchases. Learn more.