We use affiliate links. If you buy something through the links on this page, we may earn a commission at no cost to you. Learn more.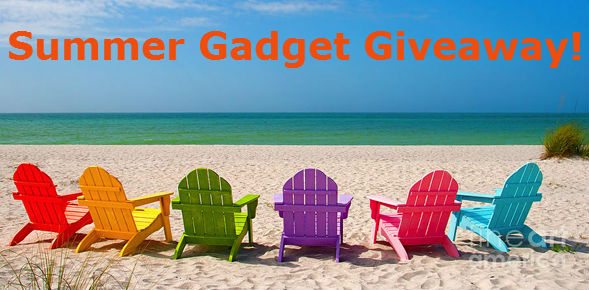 To celebrate Summer, back to school and Thursday, we present the Gadgeteer's 2015 Summer gadget giveaway! One lucky person will win a huge prize pack of 12 prizes. So click through to get the details on the prizes and to submit your entry for a chance to win them!
Prizes:
1 person will win a prize pack consisting of 1 of each of the products shown below:

Native Union: KEY Cable
Whether at home or out and about, KEY is a cable that goes wherever you do, giving you access to any USB power outlet wherever you are
Charging cable and keychain fits routinely into your life and your style
Never worry about remembering your phone charger again, just grab your keys and go
Helps you stay prepared for daily recharge emergencies
Made from hard wearing TPE and long lasting nylon to ensure it never lets you down
Small enough to fit in a pocket but long enough to still use with your phone during charging and syncing
MFI-certified Lightning connector for Apple; Micro USB for Android
Available in Coral Red, Zebra and Marine Blue
Price: $29.99
Website: www.NativeUnion.com

808 Audio: HEX XS
Bluetooth wireless speaker that features a pocket-size cabinet with a high-end look
Features full stereo sound, an enhanced bass radiator, and 12 hours of rechargeable battery life
Precision-tuned stereo system with bass resonator delivers higher volumes and a deeper range for superior sound
Single button operation makes it easy to power, pair and play from smartphone or tablet
Lightweight, a mere six ounces, fully portable design that fits wherever you go
Aux input to enjoy music from wired sources
Available in black, blue and white/gold
Price: $59.99
Website: www.808Audio.com

TrackR: bravo
Thinnest tracking device to locate any lost or misplaced item in seconds
Keeps track of keys, pets, bikes, mobile devices or anything  else you value that may go missing
Two-way ringer means your phone can find anything connected to your TrackR bravo, and anything connected to your TrackR bravo can find your phone, even on silent
Uses TrackR's Distance Indicator to find items within 100 ft. via Bluetooth or Crowd GPS to find items world-wide
Features beautiful anodized aluminum construction for the thinnest and most durable tracking device
Custom separation alert notifies you before you leave items behind
App integrates with home Wi-Fi and Nest network to disable alerts from sounding when wandering around the house
Uses a reusable battery which cuts down on lifetime costs, and keeps the crowd GPS network strong
Uses Bluetooth 4.0 for a 100 ft. range
Price: $29.99
Website: www.thetrackr.com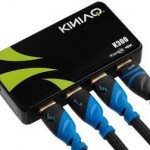 Kinivo: K300
HDMI switch that adds three HDMI ports to your TV so you can connect more devices to your TV
Quick and easy way to add additional HDMI ports to your TV
Delivers UHD content to TVs and video projectors that are 4K UltraHD compatible
Perfect for those who have run out of ports on their TV
Connectable devices include multiple gaming consoles, cable boxes, DVD players, streaming sticks and laptops
Offers auto-switching to determine which HDMI device is turned on and sends that source to the TV input
Bullet Item
Price: $34.99
Website: www.kinivo.com

RCA: "Air" Ultra-Thin Antenna
Super-thin, multi-directional amplified antenna designed to enhance reception and deliver the broadcast shows you love in HD for free
Double sided/layered reception element maximizes and strengthens broadcast signals
Features SmartBoost amplification to strengthen weak signals and deliver purer channel quality making it easier to tune in
Receives local HD and Digital TV broadcast in 1080 resolution (better than cable or satellite) for FREE
Receive local news, sports, weather and popular TV show broadcasts and break free from hefty monthly cable subscription bills
Provides both VHF and UHF reception to pick up the maximum number of channels possible
RCA is the world leader in digital antenna technology
Price: $89.99
Website:  www.rcaantennas.net

Onanoff: SoundCover
New folio speaker amplifies your iPad's volume by up to 400 percent and doubles as a carrier for your device when on-the-go
Brings your iPad's music, movies, conference calls and games to life with two built-in flat panel speakers
Allows you to wirelessly control music from a tablet up to 33 ft. away and produces a 360 degree audio field
One of the slimmest speakers on the market at 14 mm thin and is intended for maximum portability and travel
iPad clips into the SoundCover with the screen facing in to protect it from scratches during travel
Matte metal finish fits in with the most design-conscience homes and offices
Sophisticated built-in microphone makes it the ideal audio accessory for calls
Can be paired with any Bluetooth enabled device, fits with iPad Air and iPad Air 2
Available in Silver, Gold, Space Grey and Tactical Black
Price: $199
Website: Onanoff.com

Pronto
Ideal for the cable and satellite TV lover, Pronto turns your iPhone into a personalized universal remote control, centralizing control of all your entertainment systems
Allows control of all entertainment devices (TVs, set-top boxes, DVDs and Blu-ray players) from your iPhone
Paired with the free Peel Smart Remote app, offers customized viewing recommendations based on your interests and viewing habits
Includes optional IR extension cable, allowing users to store away multiple entertainment devices and still control them
Palm-sized and lightweight, the Pronto fits in the smallest of spaces and allows for easy mobility
Optimized to control more than 3,000 entertainment devices, including all major TV brands
Includes 4AA batteries
Compatible with: iPhone 4s, iPhone 5, iPhone 5c, iPhone 5s, iPhone 6, iPhone 6 Plus and  iPod Touch
Suggested Retail Price: $49.99
Website: www.getpronto.com

Penclic: Penclic Bluetooth Mouse (B2)
Lightweight, Bluetooth mouse functions like a pen for quick, precise movement
Bluetooth capability frees up coveted USB ports
Penclic Mouse looks, feels and acts like a pen, placing superior navigation at your fingertips, allowing for laser-focused precision, thus leading to better results and quicker movements
Penclic Mouse's  ergonomics create a relaxed working position,  enhancing user experience and allowing forearm to relax on work surface.  Sleek, Scandinavian design counteracts static tensions in arms, shoulders and neck, reducing Repetitive Strain Injury (RSI) associated with typical mouse products
Features 5 buttons, scroll wheel and laser sensor which operates on almost any surface without pad or tablet; intended for right-handed users
Rechargeable battery lasts 2 months before additional charging is needed.
Wireless range up to 16 feet; compatible with Mac and PC products
Price: $89.95
Website: www.penclic.se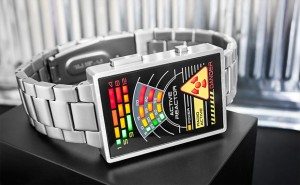 Toykoflash watch
Cool wrist watches for unique people. There are many colorful styles to choose from and the contest winner gets their choice of any watch from their collection. 
Price: $109 – $199
Website: www.tokyoflash.com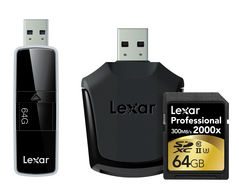 Lexar 64GB P20 JumpDrive USB 3.0 Flash Drive and 64GB Professional 2000x SD
High-speed flash drives that will let you quickly and easily transfer and share photos, music, videos, and files between your computers and devices.
High-speed performance
Compatible with PC and Mac® systems
Limited lifetime warranty
Price: $61.99 – $136.99
Website: www.lexar.com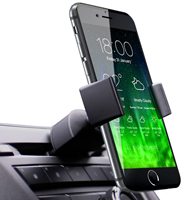 Koomus RoadPro CD
Easy to use universal smartphone mount that uses the existing CD player in your vehicle as the mount point. No suction cups or adhesive required. 
Innovative and easy installation on any CD slot

Stretchable holder can hold from 2.25 inch upto 3.4 inch wide

Full 360 degree rotatable, can be mounted with protective case on it

Can be tilted to create optimal viewing angle

Universal compatibility with all iPhone and Android devices
Price: $24.99
Website: www.koomus.com
How to enter (please read carefully – any missed steps and your entry will be disqualified):
1. Between now and 08/09/2015 11:59PM EST leave a comment on this page with your ideas of what would make The Gadgeteer better for you.
Get a 2nd bonus entry by tweeting:
Win a super summer gadget prize pack from @thegadgeteer http://wp.me/p3LRkH-LCy
Make sure you come back and leave a 2nd comment on this page with a link to your tweet.
2. At some point on 08/10/2015, I'll pick 1 random winner using random.org. The winner will be contacted by email and will have 48 hrs to claim their prizes. If I do not receive an answer to my emails in that time period, I'll do other random.org drawings till the prizes are gone.
Rules:
1. Only one entry per person (warning: I check IP addresses).
2. Gadgeteer writers and family members may not enter this contest.
3. the-gadgeteer.com is not responsible for any lost packages or incorrect shipping addresses.
4. the-gadgeteer.com is not responsible for the winner not accepting their prize within 48hrs. The winner will be posted on the contest page, contest comments and will be emailed. Check your spam folder.
5. Winner must have a US shipping address.
Update:
The winner is comment #118 from Nick Ashton. Congrats Nick and thank you to everyone who entered and the sponsors for providing the prizes.
I'll review all the comments and consider implementing some of the ideas.
THIS CONTEST IS NOW CLOSED