We use affiliate links. If you buy something through the links on this page, we may earn a commission at no cost to you. Learn more.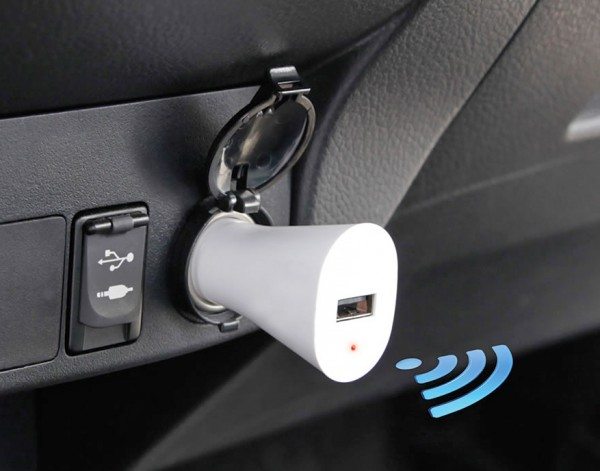 The shopping malls around here are always busy, and sometimes they are so jammed you're lucky to find a parking place.  After a few trips around the giant lot looking for an empty space, and it all starts to look alike.  If you don't make a concerted effort to find a landmark, you may find yourself wandering around pressing the alarm fob, hoping to hear your car beep.  You don't have to worry about any of this when you plug the Automatic Parked Car Finder into your car's power outlet.  (Don't worry about blocking that outlet; it has a USB outlet that you can use for charging your other gear.)  When you turn the car's engine off, the Car Finder marks a location on a map inside an app via a Bluetooth connection with your phone.  The location has a date/time stamp, to help you remember when it's time to go feed a parking meter, too.  When you're ready to go back to your car, the location is marked on the map to help guide you.
The Automatic Parked Car Finder is $49.95 at Hammacher Schlemmer.