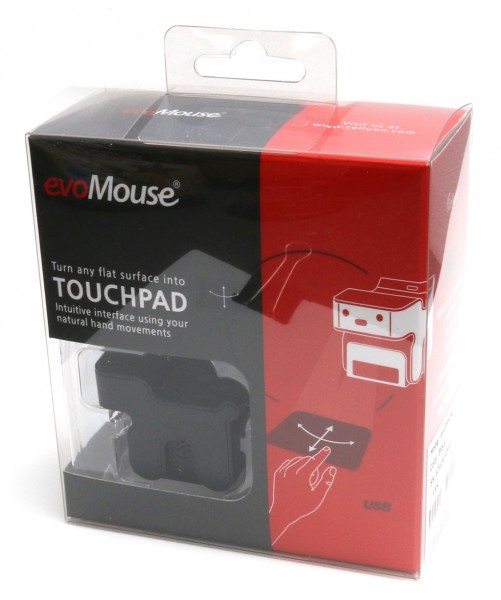 When is the last time you gave much thought to mice? No, not the critters with beady little eyes, I'm talking about the mice you use with your desktop and laptop computers. Other than wireless, there really hasn't been that much innovation in the input device that millions of people use every day. Until now. The evoMouse from Celluon turns any flat surface into a touchpad. Let's give it a try.
Note: Images can be clicked to view a larger size.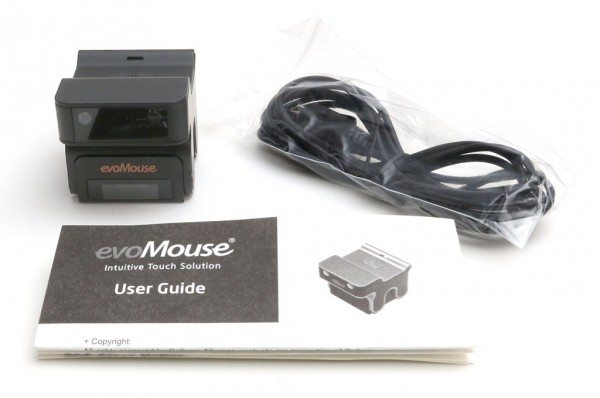 Package contents
evoMouse
micro USB cable
User guide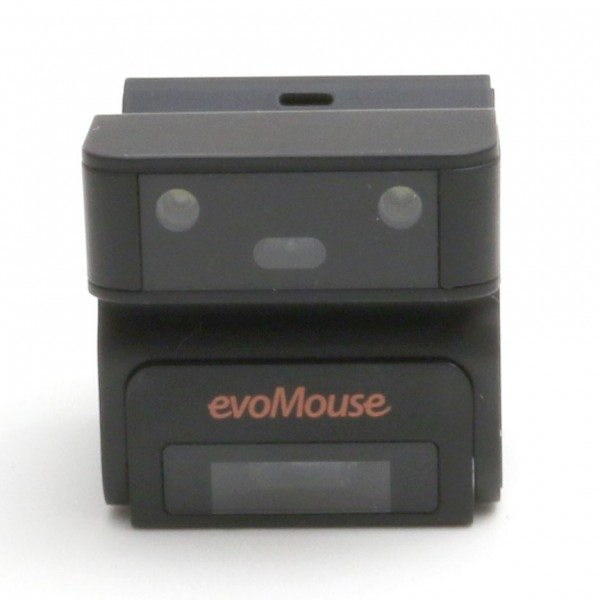 The evoMouse is a small black plastic object with two round LED indicators at the top, a sensor below them, and an IR light at the bottom.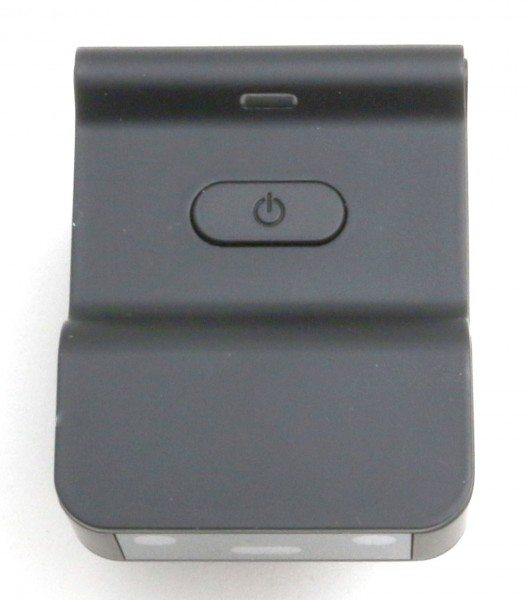 There is a power switch on the top surface and an open slot for which I'm unsure of the purpose. Maybe it's for a lanyard, although I can't see anyone wanting to carry the evoMouse around.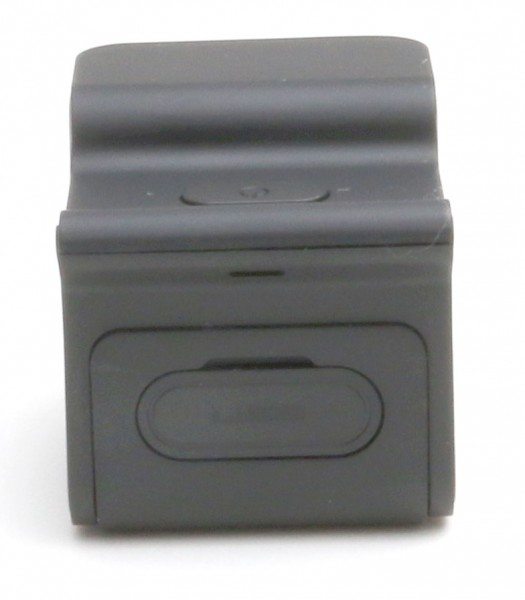 Here's a view of the back of the evoMouse. Notice the oval cover.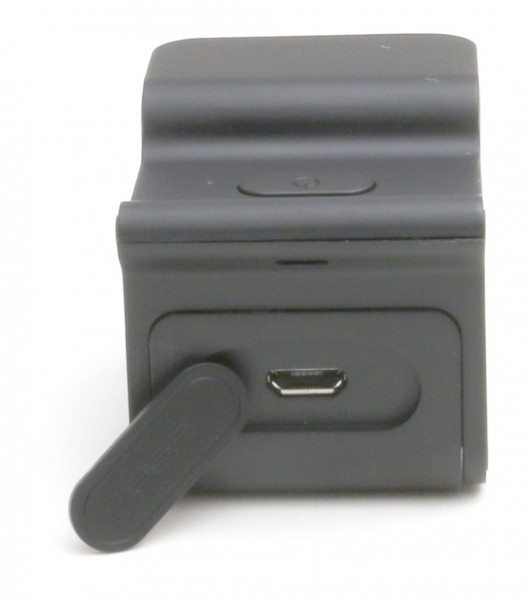 It opens to reveal a micro USB connector which is used to power the device.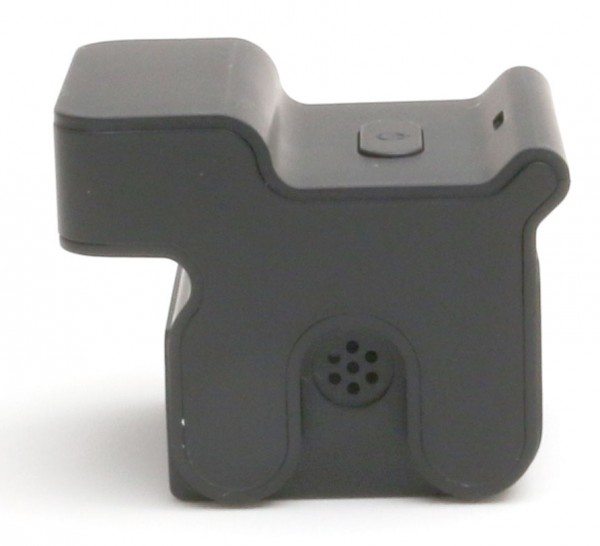 A side view shows the built-in speaker. There's one on the opposite side as well.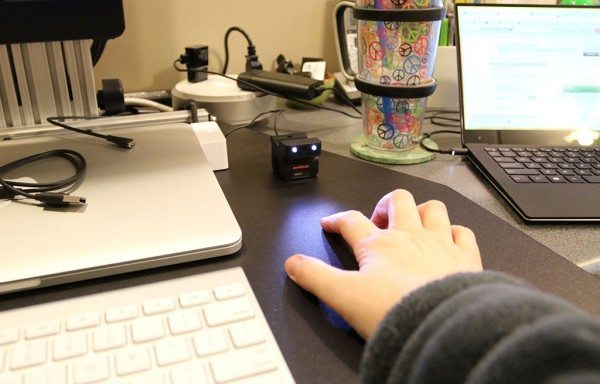 So how does it work? You just attach the included USB cable to the evoMouse and then to your PC or Mac. I tested the evoMouse with both a Mac and a Windows 8 laptop. Neither computer required any special drivers and was immediately recognized as a pointer device.
 the evoMouse is first plugged in, the top two LEDs will light up to indicate that it's connected. The evoMouse will power on automatically, but you can also manually power it on and off using the button on the top. Why you'd want to do that is a mystery as it does not run on batteries. The evoMouse takes up very little space on your desk but provides all the same functionality as a touchpad including controlling the cursor, left/right clicks, dragging objects, scrolling and zooming. Check out this video demo:
The video mentions that the evoMouse can be connected via USB or Bluetooth. The version of the device that was sent to me does not have Bluetooth and I don't see that feature listed on Celluon's site.
You probably think the evoMouse looks really cool. I know I did. But in reality, it was a disappointment. I found that the mouse would lose track of my finger so that often the onscreen cursor would not move when my finger was moving. The evoMouse has a certain active area (4.7 x 6.2 inches) that you need to keep your fingers in to enable it to react to your gestures. If you get closer than three inches to the front of the evoMouse, the two LEDs will start blinking rapidly and the unit will buzz to warn you to back off.
I tried using the evoMouse with my MacBook and a Dell laptop. I had the same frustrating experience on both. Moving the cursor was very sporadic and a lot of times didn't work at all. I don't know about you, but having to try over and over just to move your onscreen cursor around the screen becomes tiresome very quickly. Although the evoMouse is an interesting concept, it needs a LOT of work before I can recommend it. Stick with a standard mouse and you'll be much happier.
Source: The sample for this review was provided by Celluon. Please visit their site for more info.
Support The Gadgeteer
:
We may earn a small affiliate commission from purchases made from buying through links on our site. As an Amazon Associate I earn from qualifying purchases. Learn more.