We use affiliate links. If you buy something through the links on this page, we may earn a commission at no cost to you. Learn more.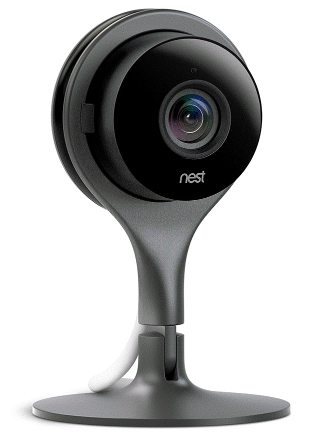 I'm a big fan of the Dropcam and have reviewed and used every model since it first came on the market five years ago. In that same time period, I've reviewed many other home security cameras like the FLIR FX which is the latest camera I've had the opportunity to try. I tend to compare every camera I review to the Dropcam because its picture quality, ease of use and features have always been superior to other cameras. Ever since it was announced that the company was being acquired by Nest (aka Google) last summer, I've been looking forward to trying the new camera to see what exciting new features it would have. Unfortunately, the new Nest Cam is leaving me a little disappointed because it seems like all they've done is updated the camera's base which is now magnetic and can be attached to a tripod. The Nest Cam still has the same 130 degree wide angle lens which I thought was excellent until I reviewed the FLIR FX which has a 160 degree view with a sharper image. Maybe I'm missing something… I hope to find out when/if I get a chance to review one.
The Nest Cam is available now for $199 with a free 30 day trial subscription to their cloud service. Once the 30 days are over, you will need to buy either the 10-day video history subscription for $100/yr or the 30-day subscription for $300/year if you want to view more than just a live video feed. Without a subscription you will be unable to view any past events. For more info visit the Nest Store.