We use affiliate links. If you buy something through the links on this page, we may earn a commission at no cost to you. Learn more.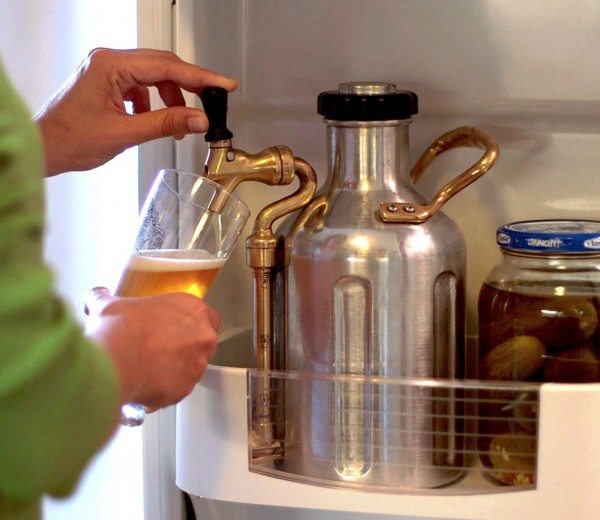 Even if you don't have room for a keg, you can keep beer on tap in your home.  The uKeg is a pressurized growler system that will fit in your fridge to keep your beer cold.  It also has vacuum-insulated walls to keep your beer cold when you take the uKeg with you.  "With vacuum insulation, an ergonomic handle, a bar style tap and an innovative carbonation system, the uKeg is the stylish way to enjoy craft beer on your own time. Be confident that your favorite beer will be brewery fresh to the last pint, whether poured from your refrigerator or from your tailgate."  You simply fill the uKeg with your beer, insert a food-grade CO2 canister (like those used for cream whippers), and pop the uKeg in the refrigerator.  You can adjust the amount of CO2 that's added as the beer is dispensed to suit your taste.  And a sight glass display lets you see at a glance how much beer you have left in the uKeg.
The uKeg is available with a silver finish in a 64 ounce size for $119.00 and a 128 ounce size for $149.00; a copper-plated finish is available in both sizes for $20.00 extra.  GrowlerWerks is offering the uKeg for pre-order now.  Delivery is expected in August 2015.