We use affiliate links. If you buy something through the links on this page, we may earn a commission at no cost to you. Learn more.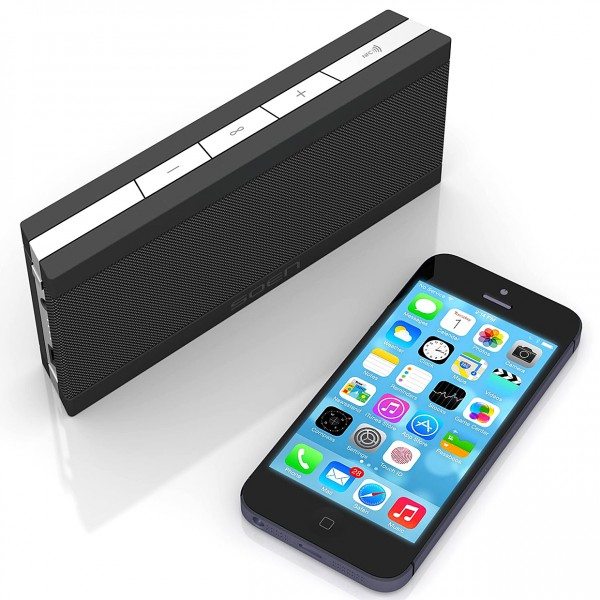 Apple doesn't sell just any Bluetooth speaker in their online store, so Soen scored a coup of sorts with their new Transit XS portable—and mountable—Bluetooth speaker. The Transit XS is the smaller cousin to the original Transit. Besides its size, the XS model is different in a few ways from the bigger Transit. The XS comes in 3 colors: red, white and black. It weighs less than half a pound and is only one-inch thin, yet Soen claims it manages to sound much bigger than it is. The XS is 1 inch X 2.5 inches tall X 6.25 inches wide and comes with a mounting bracket that will fit any standard tripod or camera mount, a 3.5mm stereo jack, Bluetooth, 8-hour rechargeable lithium ion battery, and NFC. The included speakerphone has SOEN Precise Talk technology that suppresses ambient noise and enhances vocals. The exterior has over-molded rubber grips to withstand drops and scratches. Included is a clip for attaching to clothes or backpack.
Soen Audio's founders come with decades of audio experience from companies such as harman/kardon and JBL, so if you haven't yet heard of Soen, you will, with Apple's help. The Transit XS began as a Kickstarter project that surpassed its goal and is available now for $129.95 at www.apple.com.