We use affiliate links. If you buy something through the links on this page, we may earn a commission at no cost to you. Learn more.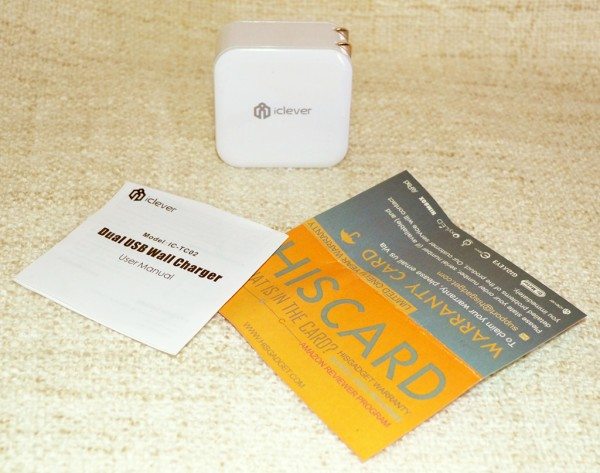 Everybody can use more USB chargers, right?  True, but you need to make sure that the USB charger can charge your most power-hungry gadgets before you waste money buying it.  You don't want the charge to take longer than the battery life because you're trying to use an under-powered charger.  Slow charges shouldn't be a problem with the iClever 4.8A 24W Dual USB Ports Travel Wall Charger with SmartID Technology from Hisgadget.  The iClever charger promises to charge two devices at their "maximum charging rates", even two tablets.  Let's see how it performs.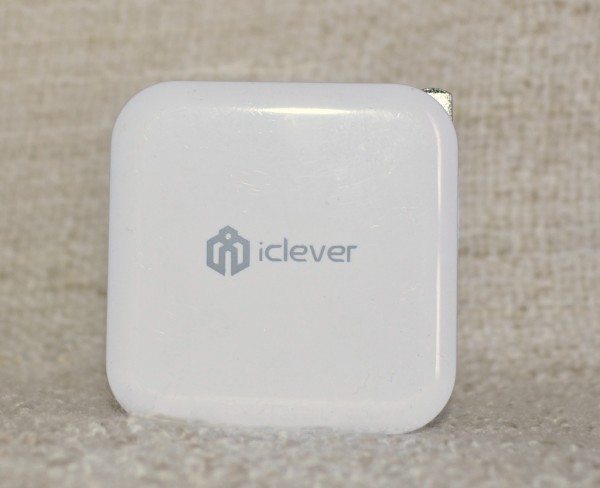 The iClever charger is a small, white square.  It measures about 2″ square X 1.2″ thick and weighs about 3 ounces.  The charging prongs fold flat for compactness.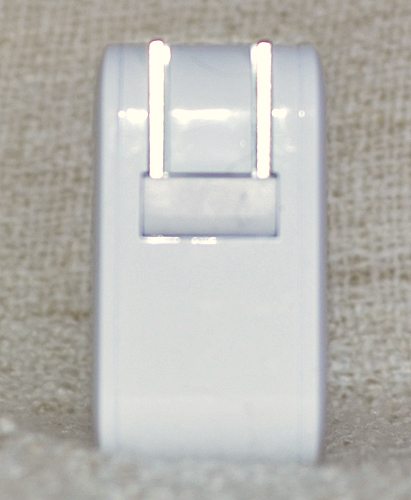 The prongs are a bit hard to deploy.  I had to use both of my thumbs to pry them out.  I hope they'll get a little easier to open with use, but I don't want them to get too easy.  It's hard to plug in something when the prongs flop flat before you can push them into the outlet.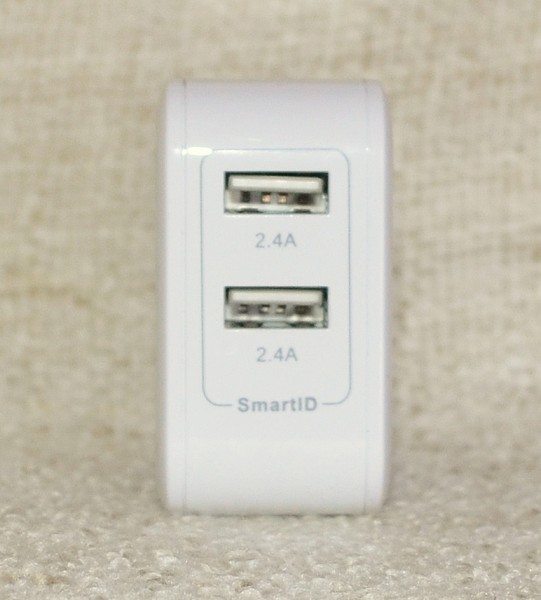 Each USB outlet is marked as 2.4A.  Hisgadget rates the iClever at a maximum of 24W/4.8A total output.  They say: "In fact, not all chargers charge a device equally fast. Enhanced by the SmartID technology, our smart USB port is capable of identifying a specific device, and thus ensuring maximum charging efficiency and speed. With SmartID, our charger knows your device and charges at the end of full throttle."  (I'm not sure exactly what "at the end of full throttle" means, but I get the gist.)  You don't have to worry about plugging in a phone that charges at 1A, because the iClever charger will "only supply the maximum charge current allowed by your device, up to 2.4 amps".
Specifications
Input: AC 100~240V 50/60Hz, 600mA max
Output: 5V/4.8A (each 2.4A max)
Size: 2.08″ x 2.08″ x 1.12″
Weight: 2.9 ounces
Full 12-month warranty against defects, starting with the purchase date.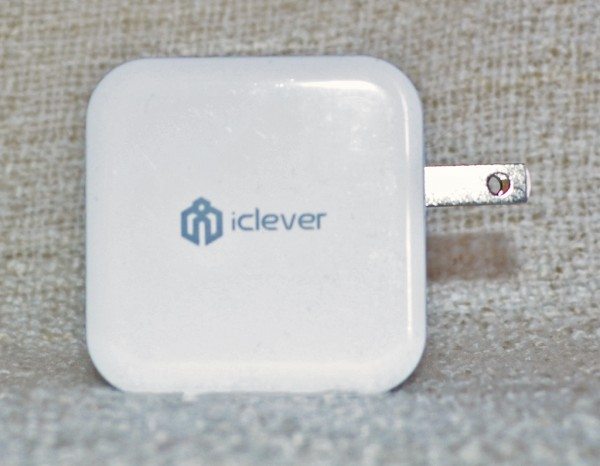 Here are the prongs deployed and ready for use.  The iClever charger is considerably bigger than the 12W Apple charger, but it promises to charge two tablets.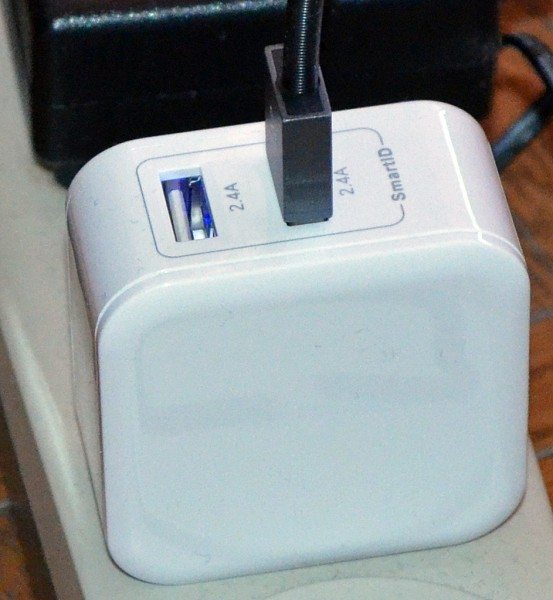 When the iClever charger is plugged in to an AC outlet, the USB jacks glow with a blue light to help you find them to plug in a cable, even in the dark.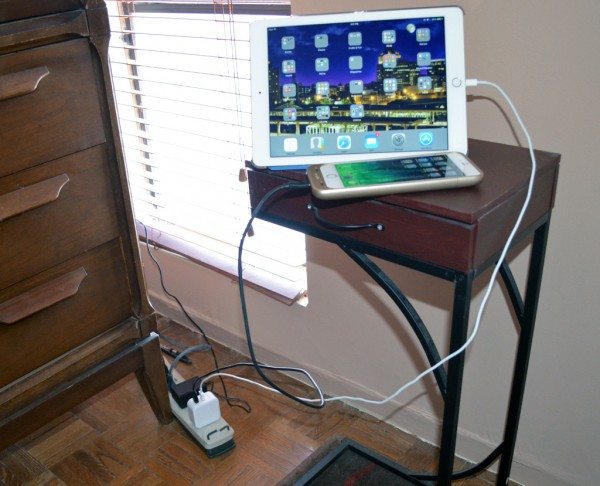 I have my iPad Air 2 and my iPhone 6 Plus in a mophie juice pack battery case charging simultaneously from the iClever 4.8A Dual USB charger.  Both charged at about the normal rate I expect from them.  I tried charging both my husband's iPad Air and my iPad Air 2, and it seemed that the Air 2 charged a bit faster.  That's not unexpected, though, because I've noticed that my Air 2 seems to charge a bit faster than his Air anyway.
This review is short and sweet.  The iClever 4.8A 24W Dual USB Ports Travel Wall Charger with SmartID Technology does one job, but it does it well.  I can charge two devices from a single wall outlet, even two tablets simultaneously.  The devices charge at the speed I expect them to charge.  I never noticed that the iPads were charging too slowly, like they do with some 1A chargers I've tried to use with them in a pinch.  The iClever charger is small enough, especially with the prongs folded in, to fit in a gear bag.  It will be a great addition to your travel gear; you can travel with only one small charger and yet still charge two devices simultaneously.  And at $12.99, it's certainly a good deal.
Source:  The iClever charger for this review was provided by Hisgadget.  Learn more at the Hisgadet website or purchase the charger at Amazon.