We use affiliate links. If you buy something through the links on this page, we may earn a commission at no cost to you. Learn more.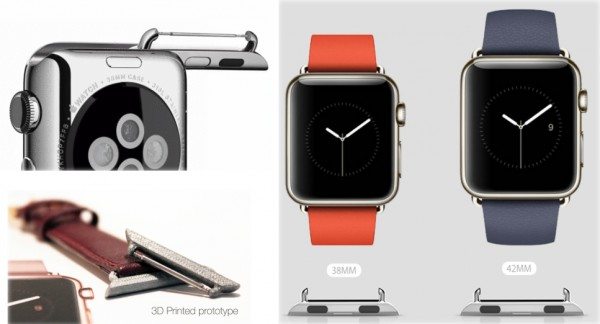 It's not even available for pre-order yet, but the parade of Apple Watch accessories continues.  Adappt has just launched an Indigogo campaign seeking funding for watchband adapters to allow you to use any band with the Apple Watch.  The Adappt has the Apple Watch band connector on one side; the other side is the typical arms with pin used by standard watches.  The Adappt will be available in sizes to fit the 38mm and the 42mm versions of the Watch, and it will be available in plastic, anodized aluminum, stainless steel, or gold-plated metal to match the two colors of the Watch at each level.  They'll even offer a very limited edition 18K gold Adappt for the Watch Edition in your choice of yellow or rose gold; there will be only five of these Adappt Edition adapters created, numbered 1 through 5.
Funding for Adappt continues through April 24, 2015 at 11:59pm PT.  The plastic Adappt is available for a pledge of $9; the anodized aluminum is $29; stainless is $39; and the early-bird pledge for the gold-plated Adappt is still available at $250.  They also offer a variety of watchbands for a separate pledge, if you don't already have the one you want to use.  The Adappt Edition is $3450.  Shipping is expected in June 2015.