We use affiliate links. If you buy something through the links on this page, we may earn a commission at no cost to you. Learn more.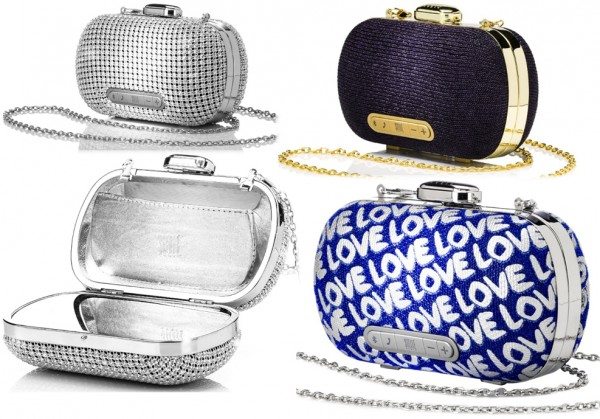 A couple of years ago, we told you about a Stelle Bluetooth speaker that looked like lady's clutch purse.  Stelle is back again with another clutch purse Bluetooth speaker, but this one has room inside so you can actually carry your things inside.  The Stelle Audio Mini-Clutch Speaker has the speaker hidden in one side of the exterior; when you open it up, there's a large mirror to cover the back of the speaker and a gussetted pocket to hold your things for an evening out.  The Bluetooth speaker is easy to connect to your device with voice prompts, and all controls are easily located on the outside of the clutch.  You'll get about 15 hours of playback time from a charge, and you can even use the Mini-Clutch bag as an emergency backup battery for your mobile devices.  You can use the speaker with a non-Bluetooth device by connecting it with an audio cable, and you can use it as a hands-free speakerphone, too.  The bag can be carried in your hand or worn with the included chain shoulder strap.
The clutch measures 6.4″ x 3″ x 4.3″ and weighs 1.5 pounds.  It's available at Amazon in three styles.   The Dazzling Diamond (top, left) style is $199, while the Metallic Purple (top, right) and the Metallic Blue Love are each $149.00.