We use affiliate links. If you buy something through the links on this page, we may earn a commission at no cost to you. Learn more.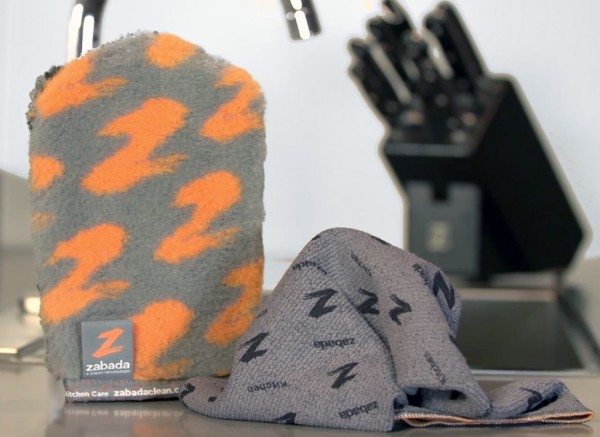 All you'll need to clean your kitchen, even your greasy stove, is some tap water and the Zabada Kitchen Glove.  The Glove is made of two microfibers: one side is for cleaning up grease, and the other for general cleaning.  The grease side is for cleaning stovetops, ovens, range hoods, and appliances; the grime side is has "light scouring patches, for removing food residues and light grease from sinks, benches, applicances, baking trays, pots and pans".  All this is accomplished with no chemicals other than water.  The Glove should last for 2-3 years with proper cleaning, making its cost about 30 cents a week – and think of all the money you'll save when you don't have to buy all those kitchen cleaners.  The Kitchen Glove is $40.00 at Zabada.
If you're looking for more kitchen cleaning ideas, check out 13 How to Clean Your Kitchen Hacks & Tricks Guaranteed to Work.