We use affiliate links. If you buy something through the links on this page, we may earn a commission at no cost to you. Learn more.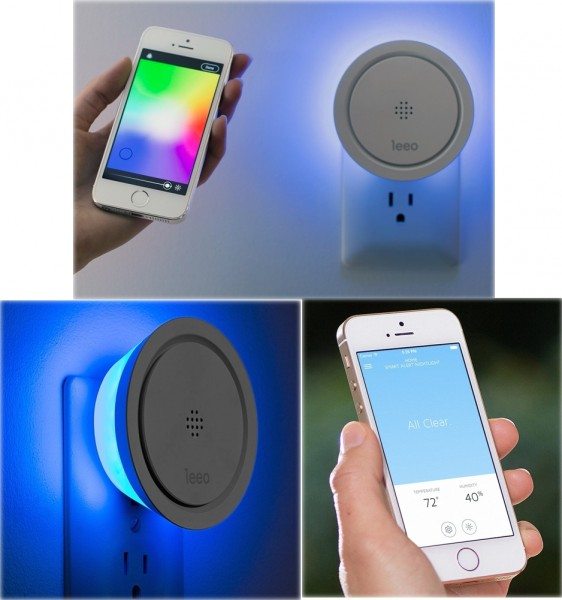 There are a lot of smart, connected home automation and security devices on the market today, but what if you don't want to replace all your detectors but still would like to be able to monitor them from anywhere you are?  After all, your smoke alarm is only effective when you can hear it.  Plug a Leeo Smart Alert Nightlight into an outlet in your home, download the free app to your iPhone (Android app is slated for the future), and follow the instructions to get the Leeo connected to your home WiFi network.  Be sure that you have chosen a good location for the Leeo; it can hear alarms up to 75 feet away.  As part of the installation, you'll enter your contact information so that Leeo can contact you when it hears your smoke or carbon monoxide alarms start to sound.  If you don't answer quickly, Leeo can start notifying friends or family that you've listed in your setup.
Oh, and Leeo is a nightlight; you can select the color and brightness of the light with your Leeo app.  You can also set an ambient sensor to turn the nightlight on when the room darkens.  Leeo also monitors your home's temperature and humidity and can alert you when they aren't where they should be.
You can purchase the Leeo Smart Alert Nightlight for $99 directly from Leeo or from Amazon.com.