We use affiliate links. If you buy something through the links on this page, we may earn a commission at no cost to you. Learn more.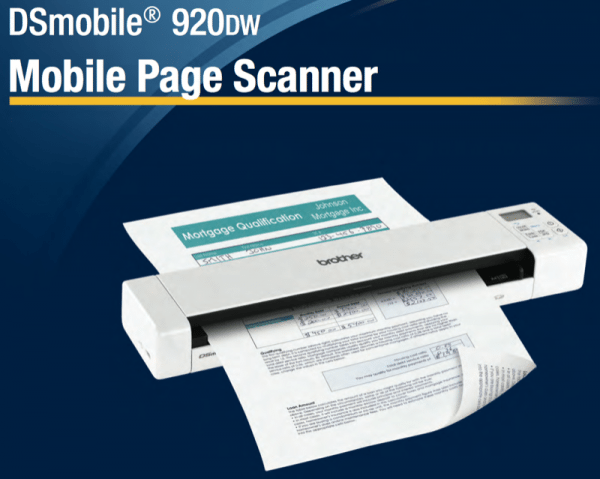 A scanner?  What is this, 1996?  Not too long ago I discontinued my home fax landline.  When was the last time I needed to fax, when everyone uses email?  Boy was I wrong.  I'm in the middle of a house remodel, and I'm finding lots of reasons to electronically scan and send documents, not just via fax.  Today we look at the Brother DSmobile 920DW wireless duplex mobile color page scanner.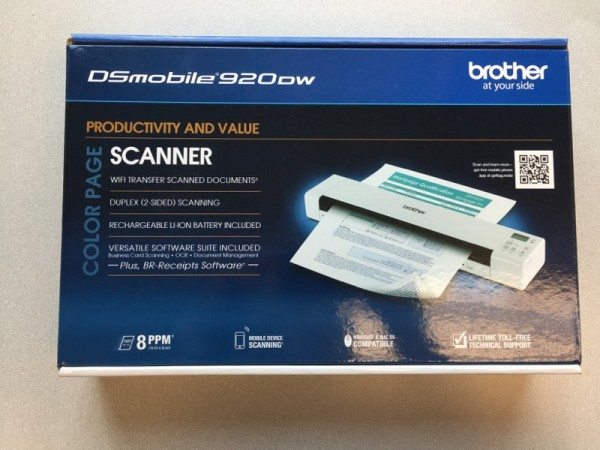 Some of the main features:
Single-Pass Duplex

 – Scans two-sided materials in a single pass

Fast Scan Speeds

 – Scans single-sided materials at up to 8ppm, up to 5ppm duplex, in both color and black/white‡

Wi-Fi Transfer Scanned Documents

 – Wirelessly send scanned documents to your computer or mobile device‡

Powered via Rechargeable Li-ion Battery or USB cable

 – Both included

SD Media Card Support

 – Plus a 4GB SD memory card included

Versatile Media Handling

 – Easily scans documents, photos, receipts, business and plastic cards, and more – from business card size up to 8.5″(W) x 32″(L)

High-Precision Scanning

 – Up to 600 x 600 dpi optical resolution

Bundled with a Valuable Software Suite

 – Including desktop document and business card management, OCR, and receipt managment programs‡

Receipt Management Software

 – Includes BR-Receipts, offering organization of scanned receipts and data exporting to Quicken® and QuickBooks®

Windows®, Mac®, and Linux® compatible

Outstanding Support

 – Includes a one-year limited warranty plus free phone support for the life of the product
Click here for a full list of specifications.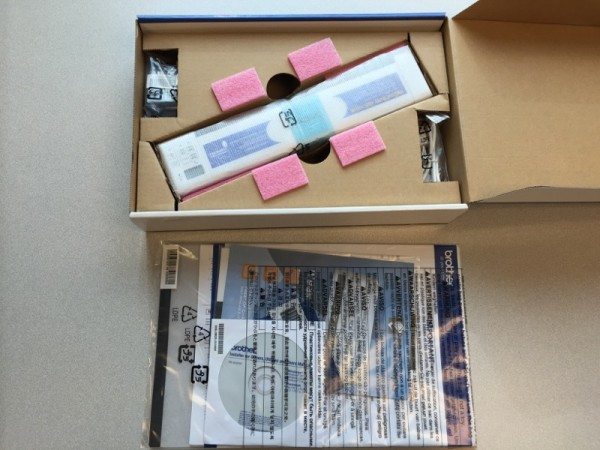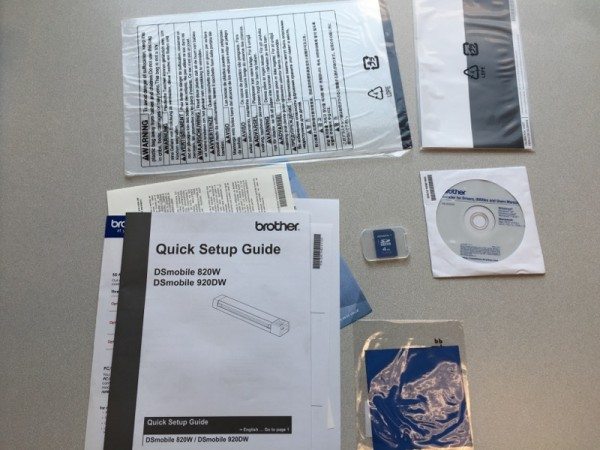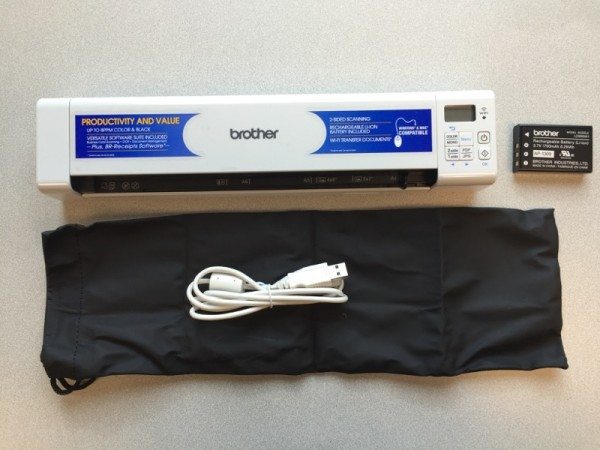 The packaging comes with instructions and drivers on disc, a quick setup guide, an SD memory card, cleaning cloth, calibration sheet, large plastic cover sheet (for scanning tricky items), carry case, battery and micro USB cable.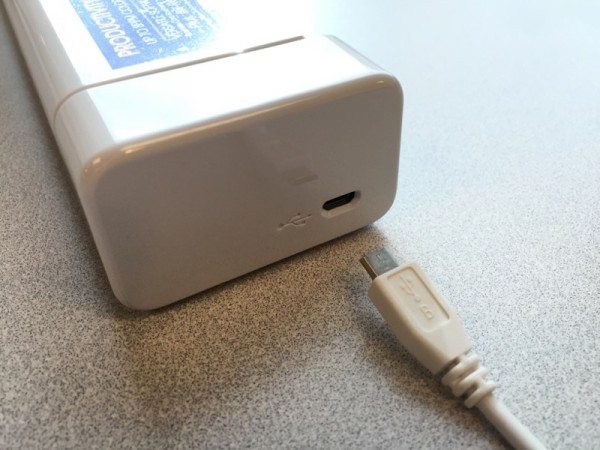 The included micro USB cable plugs in to the side for charging and connecting to your computer.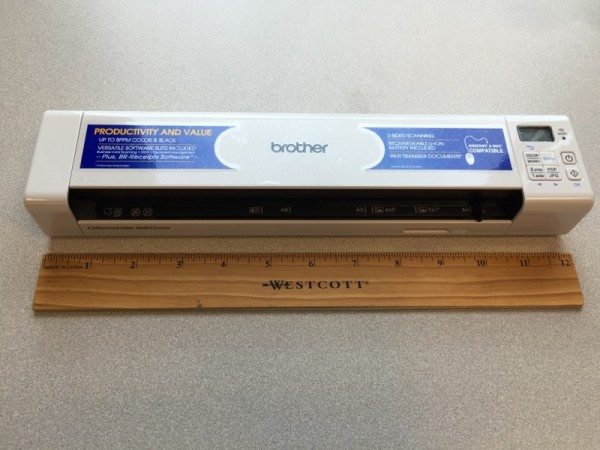 The scanner measured just about a foot long.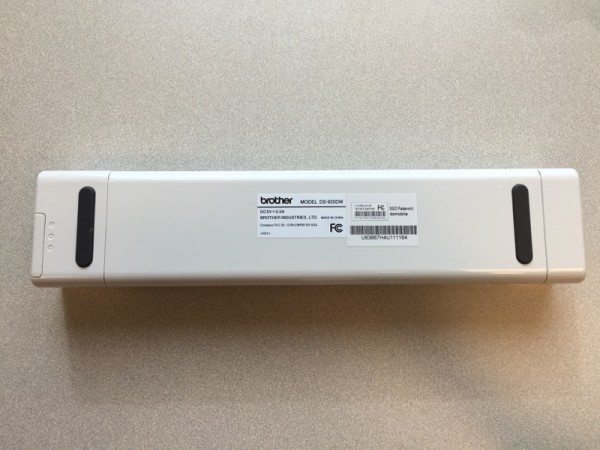 On the bottom you'll find rubber feet.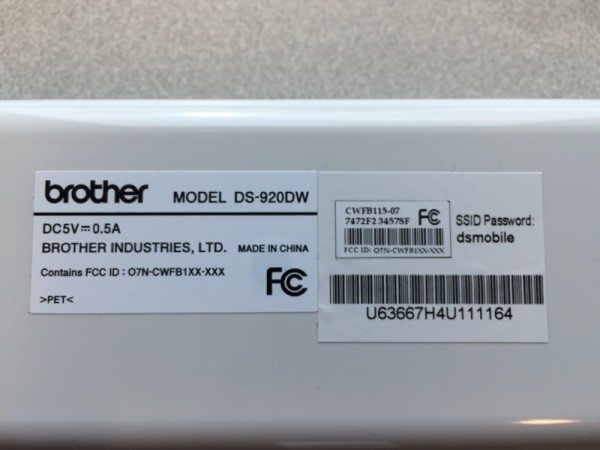 A closer look at the label shows the SSID password for wifi connections.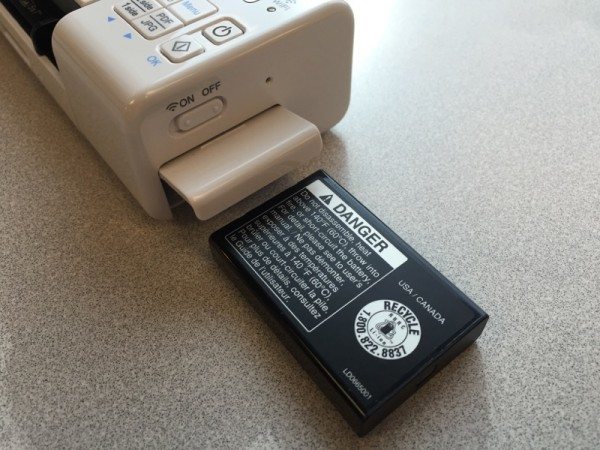 On the right end, you'll see the wifi on/off switch and the battery compartment.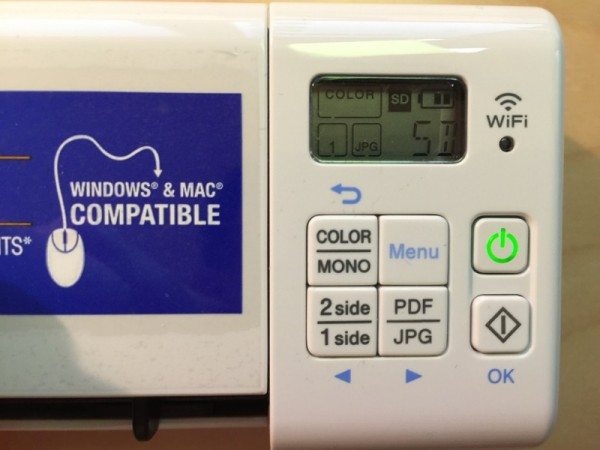 A closeup of the control panel.  Just six buttons and a small LCD display.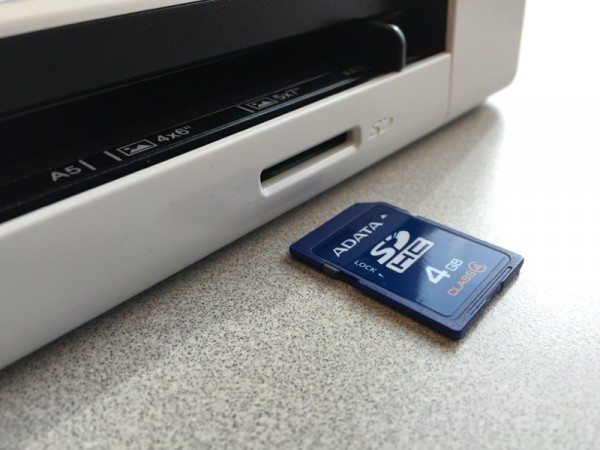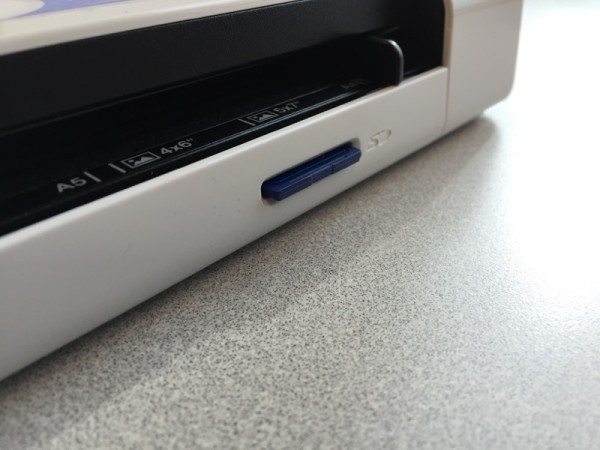 Remember that included SD card?  There's a slot for that.  Why an SD card?  Scanner can store all images onto this card, which you can later move to your computer to read as you would a digital camera.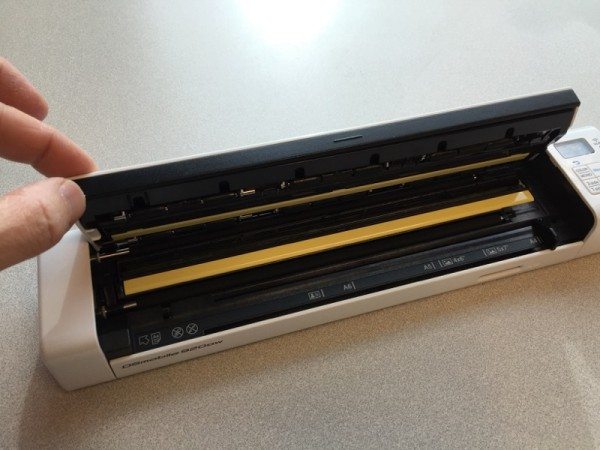 Pop the hood of the scanner and you'll see the paper path.  You'll want to keep this part clean.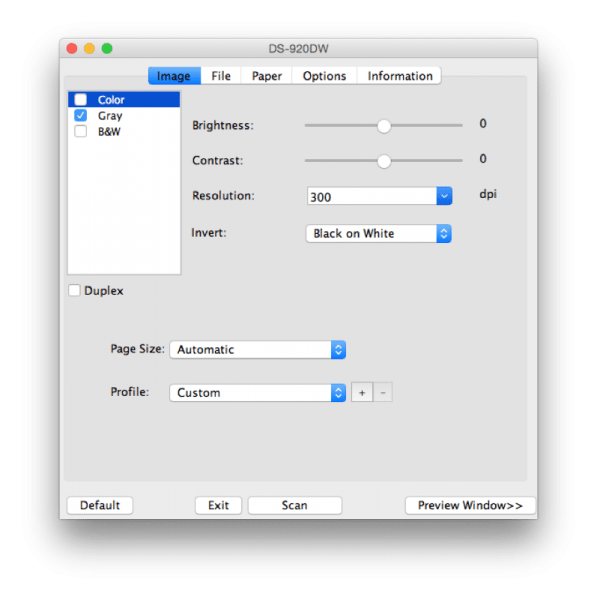 There are both PC and Mac drivers for this scanner.  These are screenshots of the Mac scanner software.  Although it's not shown, the maximum, native scanning resolution is 600 dpi.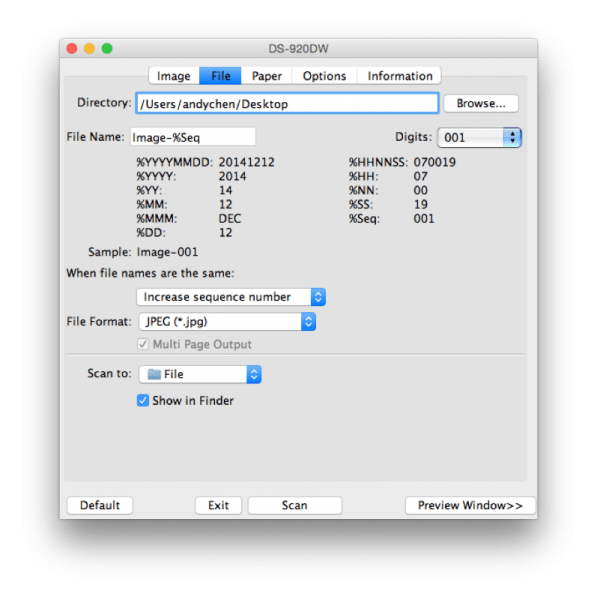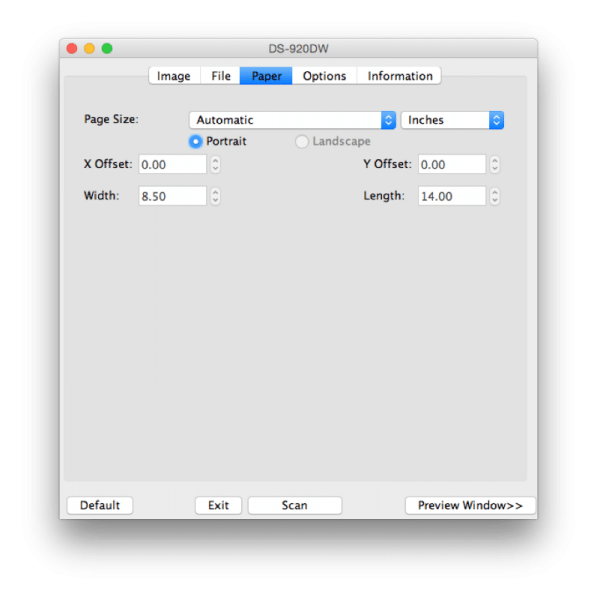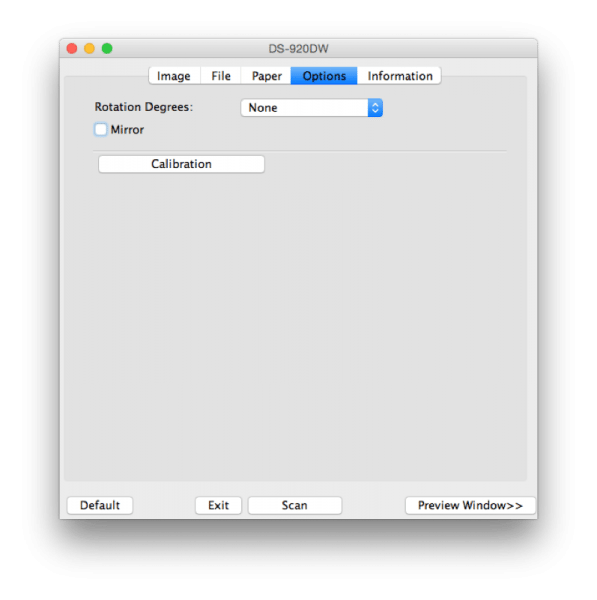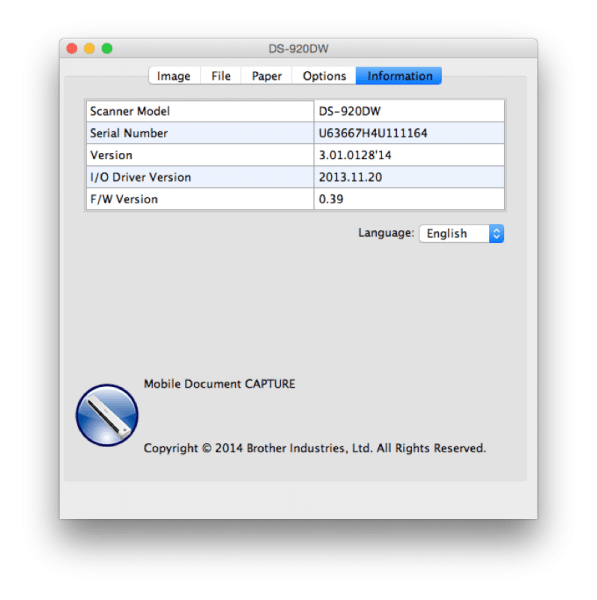 Under the Brother software, the DSmobile 920DW functions as any other scanner you may have used.  But the model 920DW adds wifi scanning.  Let's take a look at that.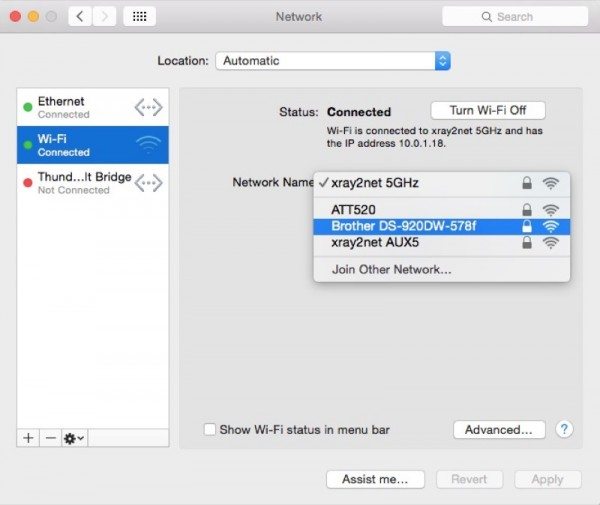 After enabling wifi on the scanner (the right-hand switch), check your computer's wifi settings and find the Brother access point.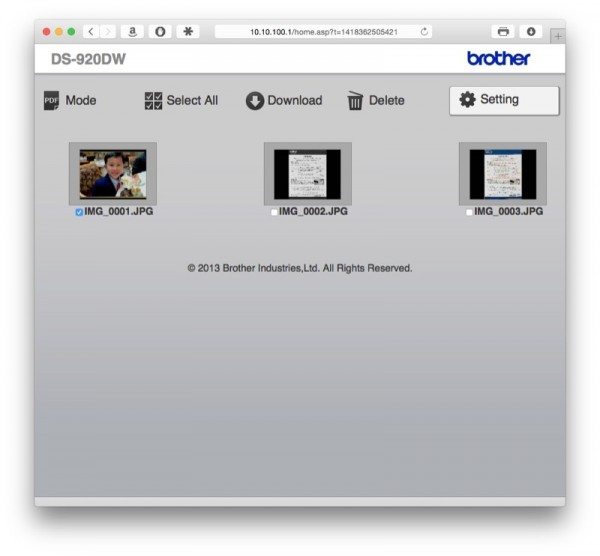 Then in your browser, you point to 10.10.100.1 and you'll see this page with thumbnails of your scanned images stored on the SD memory card.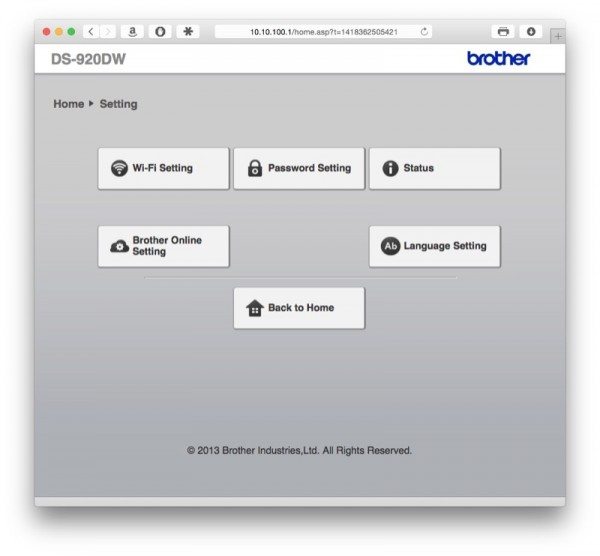 This is the settings page you can access via browser.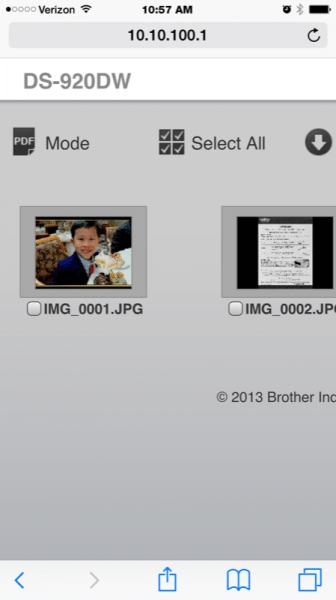 Since it's just a browser connection via wifi, this trick also worked on my iPhone 6 Plus.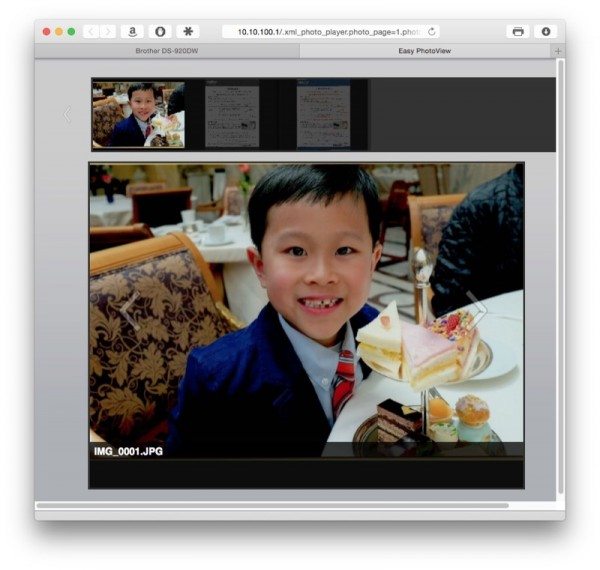 You can click on a thumbnail and preview your scans.  Speaking of scans, let's take a look at some results!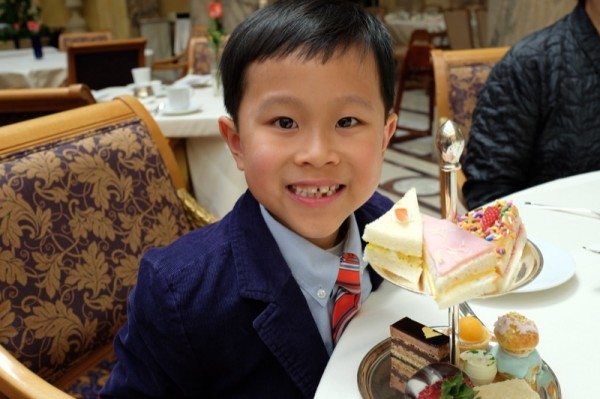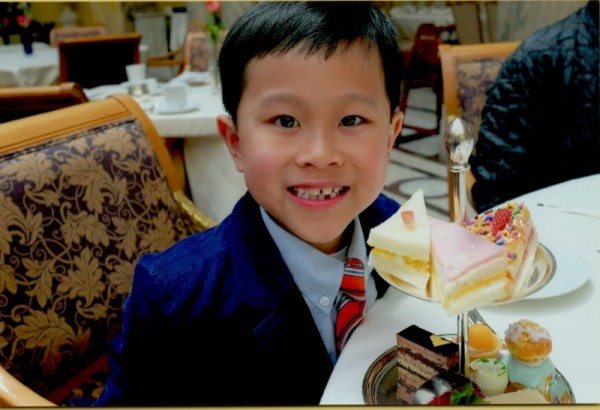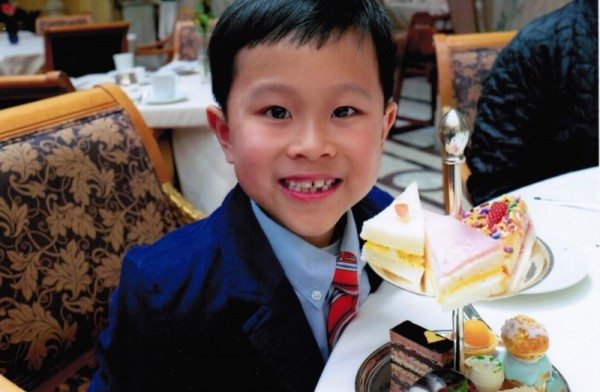 The top photo is the original photo.  The middle is from the Brother DSmobile 920DW, and the bottom is from my old "all in one" scan/fax/copy printer.  See any differences?  The Brother came out a little more natural-looking to me.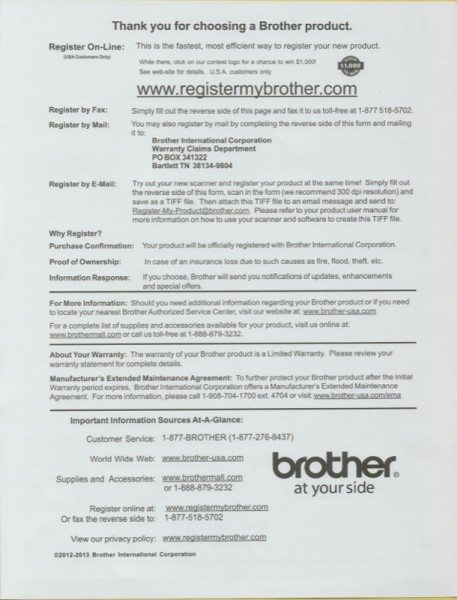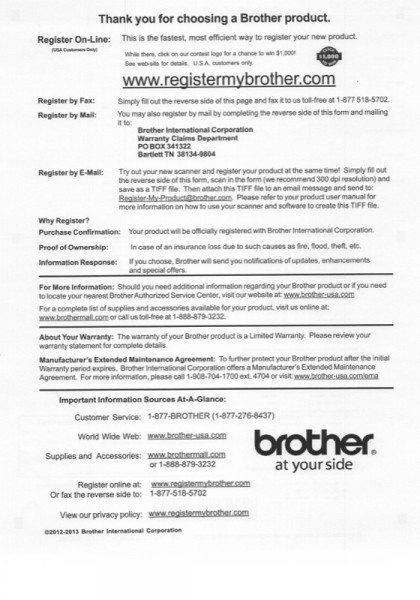 This is a non-color scan of text.  The top one is of the Brother DS-920DW, the bottom with my old home office machine.  There are obvious differences in color temperature.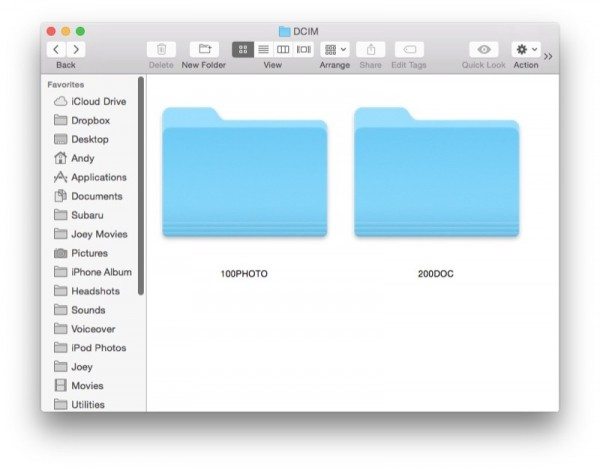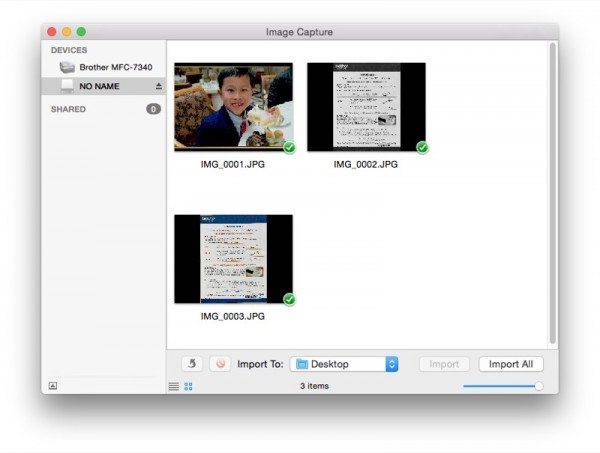 Remember that SD card?  Yes, the scanner stores images onto it, exactly like a digital camera.  So what if you just connected the scanner to your computer via USB like a digital camera?  Or, inserted the SD card?  Good news:  It's treated exactly like a digital camera.  Under Mac OS, you can even access contents via Image Capture.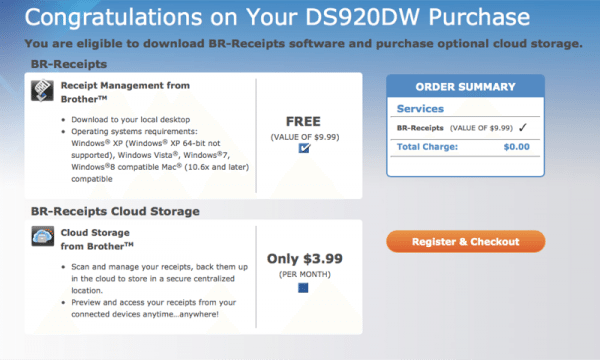 Free via download is the receipt management software, BR-Receipts.  (Cloud storage is optional and extra)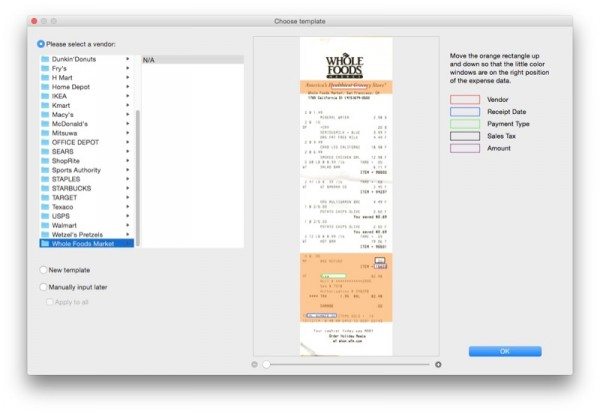 I found a grocery receipt and tried it out.  The software has a large list of likely vendors (left) and an approximate guess where certain fields are, such as date, sales tax, etc.  Simple drag the colored boxes to where these things ought to be.  I imagine the idea is to simplify data entry.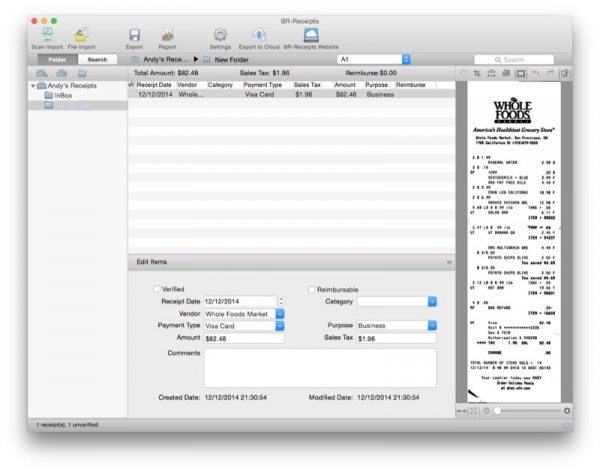 Sure enough, after moving the colored boxes, the software then recorded the date, vendor, payment type, sales tax and total amount.
Do I like this scanner?  Yes I do!  I can leave it plugged in to my computer (PC or Mac) and treat it as an office appliance.  But why limit yourself?  With the rechargeable battery and wifi connectivity, I'm now able to scan anywhere in or outside the home office and view/send scanned items via my iPad or iPhone.  I also noticed the 920DW is much faster and quieter than my old desktop "all in one" printer/scanner.
Another neat trick that's not totally obvious:  It's a duplex scanner.  What?  Well, ever try to scan a double-sided page, and then you're stuck emailing TWO images of ONE document (one front, one back)?  With just one pass, I was able to create a double-sided PDF.  The PDF was saved on the SD card, just like your everyday digital camera.  I was sold.
I may not scan receipts or photos every day, but if I need to, I'll be reaching for the Brother DSmobile 920DW for sure.
Source: The sample for this review was provided by Brother USA. Please visit http://www.brother-usa.com for more info.
Product Information
| | |
| --- | --- |
| Price: | $199.99 (estimated street price) |
| Manufacturer: | Brother |
| Requirements: | USB port, Wi-Fi, or SD card reader. |
| Pros: | Totally portable. Does not need to be connected to a computer. All images stored locally on a removable SD card (included). Wi-Fi connectivity eliminates need for USB, and even allows portable devices such as tables or smartphones to connect. Can also scan duplex (double-sided) in one pass. |
| Cons: | No page feeder (use hands) |