We use affiliate links. If you buy something through the links on this page, we may earn a commission at no cost to you. Learn more.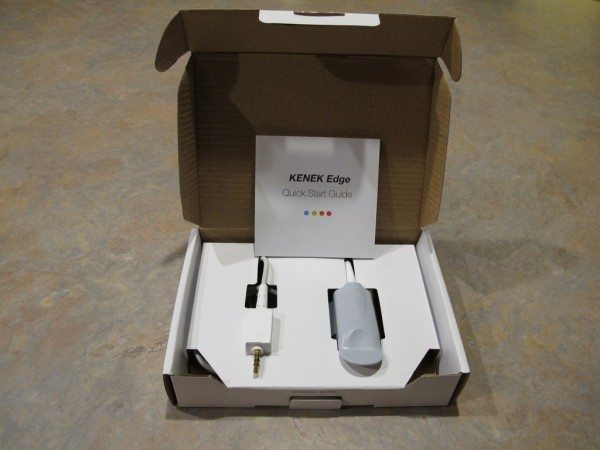 As I get older, I try to keep informed about the state of my body to keep it in top operating condition.  I have a blood pressure device which I use weekly; I weight myself daily and I use my Fitbit to keep track of how far I walk each day.  With the receipt of the Kenek Edge Pulse Oximeter, I'll see if it can be useful in my preventative maintenance regime.
How Does Pulse Oximetry Work? (the following paragraph is taken directly from the Kenek website)
Pulse oximetry is a diagnostic method that measures functional oxygen saturation of arterial hemoglobin. This is known as oxygen saturation or Sp02. A conventional pulse oximeter sensor shines two light beams of different wavelengths (red and infrared) through the blood that is circulating in the small blood vessels of the finger, and then detects the amount of light that is able to pass through the extremity. Hemoglobin carrying oxygen (red blood) absorbs more infrared light and allows more red light to pass than hemoglobin without oxygen (blue blood) which allows more infrared light to pass. The oxygen saturation is expressed as a percentage of hemoglobin that has oxygen attached to it. One hundred percent oxygen saturation is attained when all the hemoglobin in the blood is completely saturated with oxygen.
Features:
Spot-check blood oxygen levels (SpO2) and heart rate.
Comfortable finger clip with soft insert.
Large, brilliant display.
Lightweight and compact.
Real-time view with trending.
Save up to 60 minutes of results for review and export.
Supported Devices:

iOS version 7 and 8
iPod touch 5
iPhone 4, 4S, 5, 5C, 5S
iPad 2, 3, 4, Air, Mini, Mini Retina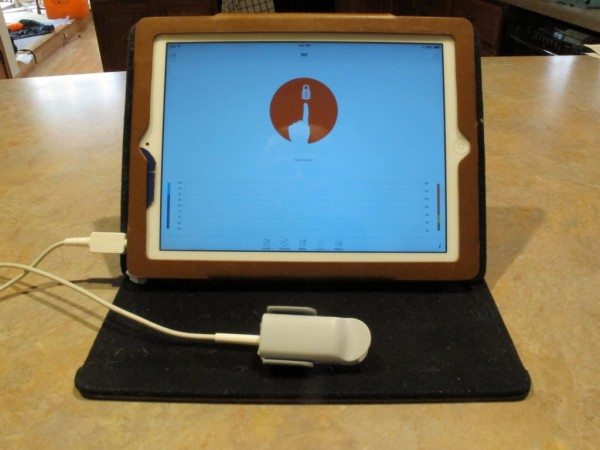 To activate the device, you must download the free iOS app, launch it and follow the instructions.  As part of the routine you are required to apply for an online Kenek account and then scan the QR code that came in the package to activate the pulse oximeter.  After that it's simply a matter of plugging the device into the headphone jack of your iPhone/iPad and turning the volume to high.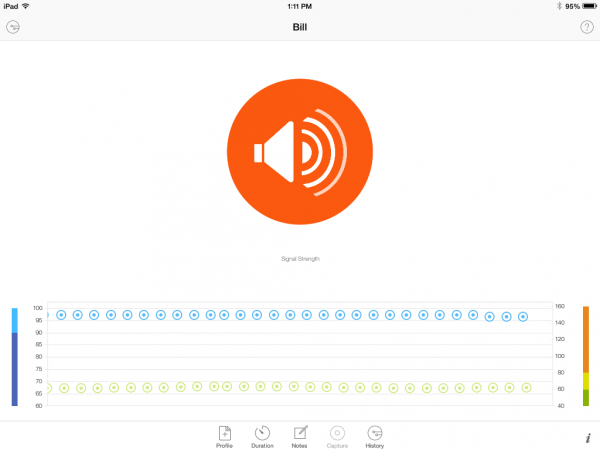 I didn't follow the instructions exactly, so I spent some time making the device work.  The display on my iPad mini showed the icon of a speaker, which should have clued me into not having the volume to max.  After I figured that out, all went smoothly.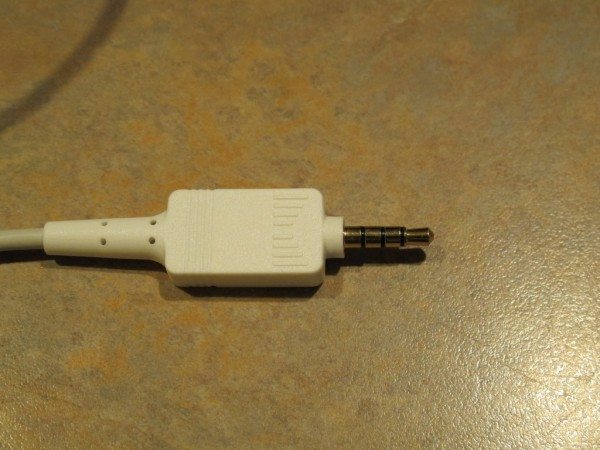 One issue I ccouldn't overcome was the thickness of the Kenek connector.  I could not plug it into my mini with the case on.  Taking off the case solved the problem, but I suggest they provide a longer plug.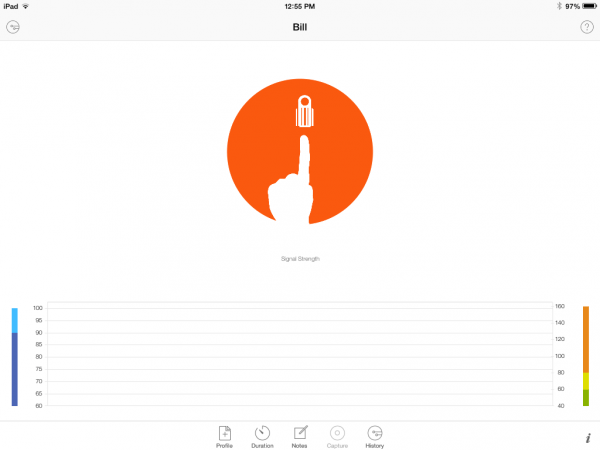 The last step to getting a reading is to stick your finger in the device.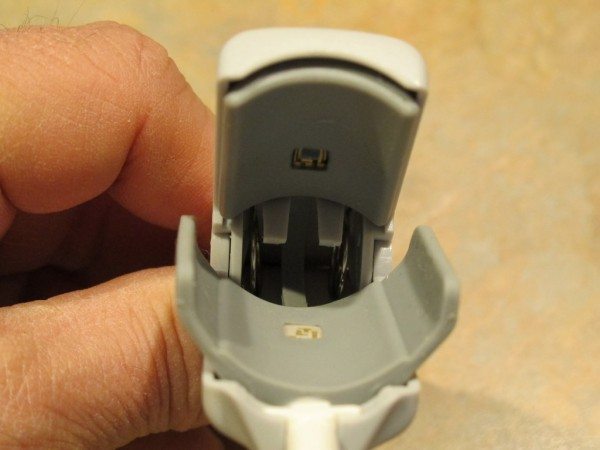 Here you can see the pulse oximeter opened, ready to accept a digit.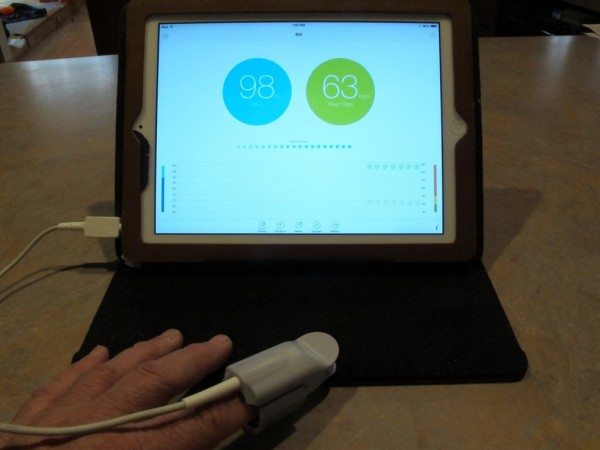 My first use of the oximeter gave me a reading of 98% oxygen saturation and a heart rate of 63 bpm.  I was able to get the SpO2 number up to 99% ( the maximum displayed value) once, by hyperventilating, but I didn't get a screen shot.  Subsequent attempts never got above 98%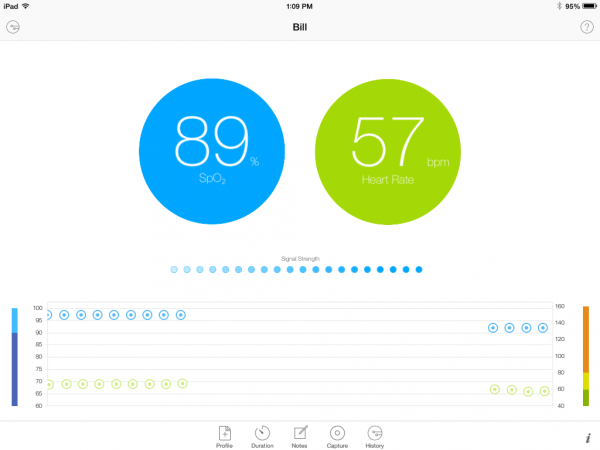 On the other hand, I got the oxygen reading down to 89% by expelling all the air in my lungs and holding my breath until I felt like passing out (we go the extra mile at The Gadgeteer to bring you detailed reviews 🙂 .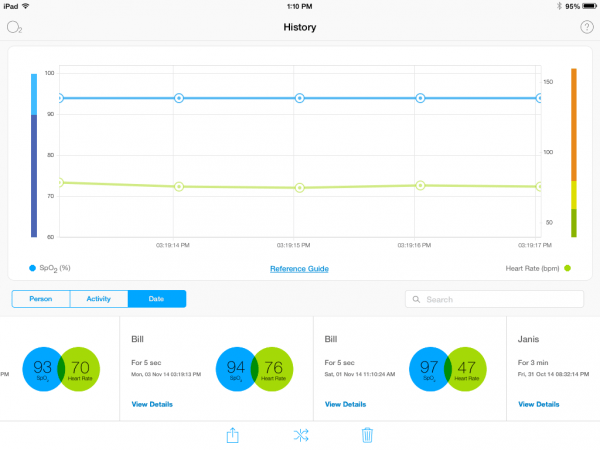 The iOS app enables you to have multiple users and to keep track of their readings over time.
So, who really needs this device.  Their website has the disclaimer that it is not to be used for medical purposes, which means to me, that the readings are not reliable or accurate*.  However, at our household the Kenek Edge helped us solve an issue with one of my family members.
*Update from LionsGate:
Thanks for posting this and sharing the link. Bill has done a good job of illustrating what Kenek Edge does and why you need a pulse oximeter like ours. There is one common misconception in the article that I hope you can help me dispel.

Medical device regulations are complicated and not something people outside the industry fully understand. A common misconception is the meaning of not-for-medical-use devices. The FDA requires pulse oximeters marketed for-medical-use to be available by prescription only. Not-for-medical-use indicates the device is available to the public without a prescription.

Bill's article claims not-for-medical-use means inaccurate. The accuracy of our pulse oximeter is within 3% error, which exceeds all FDA accuracy requirements. The Kenek Edge pulse oximeter non-medical designation is not because of inaccuracy.

Updating the article to resolve this misstatement will make a better review. More importantly, you have the opportunity to provide information about a complex set of regulations that few people understand.
This family member suffers from Atrial fibrillation or AFIB.  This is a not uncommon problem with an irregular rhythm of the heartbeat.  We've known about the issue for some time, but her Doctors thought it was an intermittent issue and was nothing to worry about.  Then we received the Kenek Oximeter and hooked her up.  The graph over a period of an hour showed a continuous irregular heartbeat.  This was pointed out on her next Dr. visit and after further tests they determined that the situation was more serious than thought and now have her under a different treatment protocol to fix the problem.
I can see a use for folks that have breathing difficulties and want to monitor their oxygen levels between medical visits.  It might also come in handy for athletes who want to check their heart rates and O2 saturation after a workout.  If you're the type of person that finds this device useful, I can say it works as advertised and is easy to use.
Source: The sample for this review was provided by Concord Health Supply Inc.. For more information, visit www.concordhealthsupply.com.
Product Information
Price:
$44.95
Manufacturer:
LionsGate Technology
Requirements:

iOS device running iOS 7 or 8

Pros:

Simple to operate
No batteries required

Cons:

Can only record for up to 60 minutes
Does not plug into device with thick cases
No Android support