We use affiliate links. If you buy something through the links on this page, we may earn a commission at no cost to you. Learn more.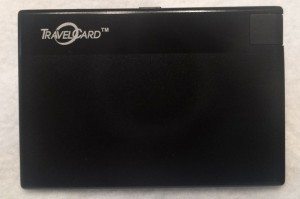 Portable backup batteries for our gadgets are plentiful.  They come in all shapes and sizes and prices and capacities, and I have reviewed more backup batteries here on the Gadgeteer than just about any other category of gadgets, I think. I use them every day of my life and I have them in my house, my car, and my office.  I am never beyond reach of one of them wherever I go, so it is an understatement to say that I am a big fan of portable juice on the go!  And that's why the $39.00 TravelCard by Go Design was so intriguing to me.  A portable charger the size of a credit card.  Let's find out how it performed!
I got my hands on both the lightening version (for Apple products) and the MicroUSB version (for Android products).  My initial impression was that the TravelCard is an amazing size.  You can literally fit this inside a men's wallet if you wanted, and certainly inside any lady's purse/bag.  The charging connector is inside the device, causing a slightly raised bump in the corner of the device that contains the connector.  On the side of the TravelCard you'll find the microUSB input port to charge the device with the included USB cable, as well as the power button and the multi-indicator light.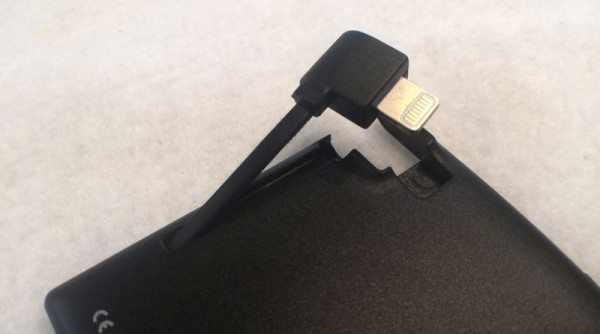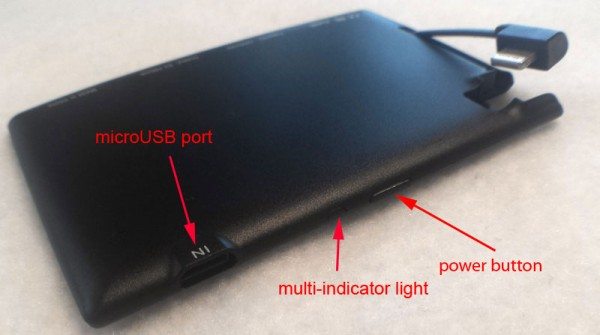 The width and length of the TravelCard is slightly larger than a credit card, as you can see below.  And the thickness of the TravelCard is about the thickness of 5-6 credit cards stacked up on top of each other, or about .15 inches thick. So it isn't exactly like a credit card, but it is thin enough to carry with you without issue.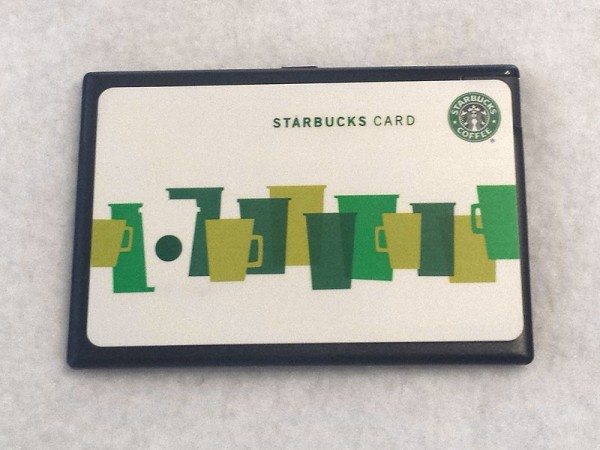 Performance
The capacity of the battery inside the TravelCard is 1,500 mAh, with an output of 5v. I got widely different results from the lightening version versus the microUSB version.  My wife's iPhone 5 consistently got 40-50% additional battery charge from using the TravelCard. With my Samsung Galaxy S4 I consistently only got a 10-15% boost in battery charge.  The microUSB TravelCard also got noticeably warm while using it, unlike the lightening version which didn't.

Bottom line
I was a little disappointed in the performance of the microUSB TravelCard, honestly, probably because I am so used to massive backup batteries that can recharge my phone many times over. But perhaps I shouldn't be disappointed because the whole point of the TravelCard is not to fully charge your device back to 100%.  It never claims to be that kind of battery.  The TravelCard is pitched as the charger to provide you power when you need it most, in those situations where you need emergency power.  In that vein, I am not sure I can really complain about only getting 15% extra charge from the TravelCard.  I just know that for me the TravelCard is my emergency backup battery.  For my wife, it's a little bit more than that, but she still uses it as her emergency backup battery and carries it in her purse every day.  So with that in mind, I do recommend the TravelCard to anyone who wants to make sure that they are never again stranded without power.
Source: The sample for this review was provided by Go Design. Please visit http://www.travelcardcharger.com/ for more info.
Product Information
Price:
$39.00
Manufacturer:
Go Design
Pros:

Extremely portable size
Creative design at a great price
Emergency power when you need it

Cons:

Disappointing microUSB performance