We use affiliate links. If you buy something through the links on this page, we may earn a commission at no cost to you. Learn more.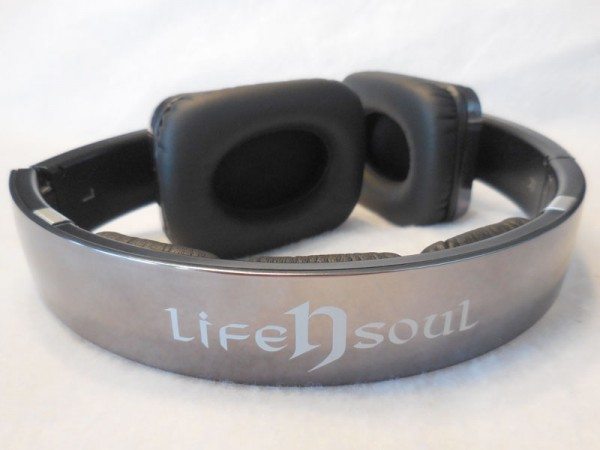 I used to be an earbuds-kinda guy, because frankly, I was cheap. I didn't want to spend a small fortune on something to listen to my music. So I struggled for years with finding affordable earbuds that wouldn't fall out of my ears with the simple turn of my head, and ended up spending more money on one set of earbuds after another than I probably would have if I had just opted for a quality set of headphones to begin with.  So about 2 years ago I broke down and got the wired Skull Candy Aviator headphones for $120 because they sounded good in the store and they were alot cheaper than Beats. So up until now they have been my daily go-to headphones, but will the $179.99 Life n Soul 8 Driver Bluetooth headphones displace my Skull Candy? Let's find out. 
Initial thoughts
The Life n Soul 8 Driver Bluetooth headphones (herein after referred to as '8 Driver') are incredibly light, but it does feel a little cheap because it looks to be made out of mostly plastic. And that is obviously why it is so lightweight. The headset color is chrome, which to me looks pretty slick. I don't really care about making a fashion statement, but I suppose that those who like to make fashion statements will like the way the 8 Driver looks. But the chrome does gather finger prints like your white dress shirt gathers Cheetos fingerprints from your toddler. I don't much care about that, but if fingerprints annoy you then you'll be wiping this headset down alot. Thankfully, the cloth bag that came with it can be used for that.
I was pleasantly surprised to see a small instruction booklet in the box that I could actually read, which you don't often see anymore. There was also a 3.5 mm audio cable in the box so you could wire the headphones to your devices that don't have Bluetooth, and a USB charging cable.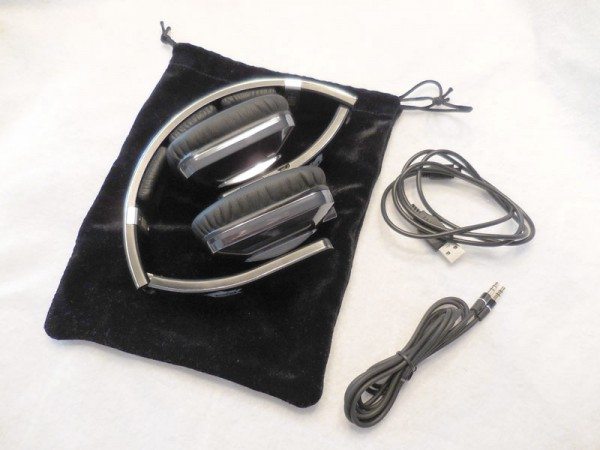 Fit
The padding on the top of the headset feels quite nice actually, and the square-shaped pads on the earpieces surprised me as well by being remarkable comfortable. The ear cups can be expanded downward from the headband to accommodate larger heads, and hinges in the headband allow you to fold the ear cups inward to ease in storing and transporting the headphones in your bag. The back of each ear cup attaches to the headband, and therefore they only move back and forth slightly. But they move just enough to enable me to get a nice fit on my head. And because of the way the ear cups attach to the headband, Life n Soul put all the controls on the headband. The only thing you'll see on the ear cups is the 3.5 mm jack on the bottom of the left ear cup, if the event you want to use the headphones with a device that doesn't have Bluetooth.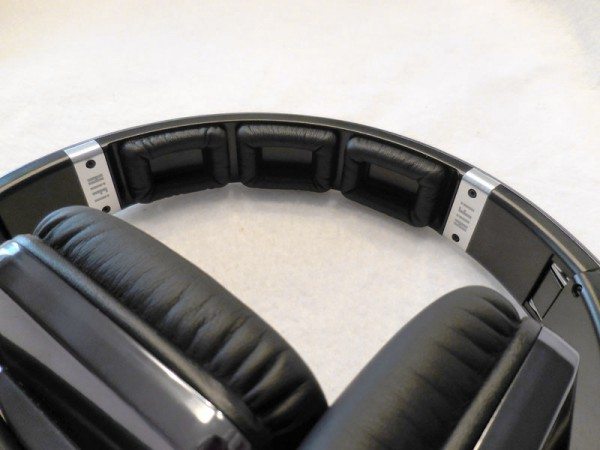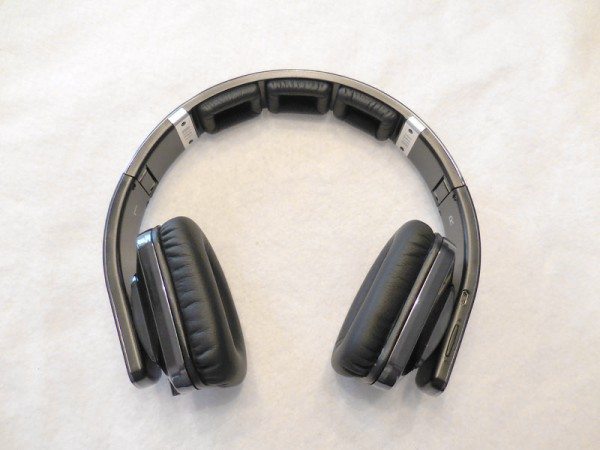 Manufacturer Specs
Bluetooth 4.0
2 woofers, 6 drivers (hence, the name!)
28 hrs of playtime
1,300 hours of standby time
650 mAh battery
Controls
On the right ear cup are the ports and buttons for controlling the 8 Driver. It has an on/off slider button along the edge of the headband that is color-coded so you know just by looking at it if the headphones are on (green) or off (red), which I like. Also along the edge of the headband you'll find the micro-USB charging port right above the rocker button that is used for adjusting the volume and changing tracks. On the outside of the headband on the outside of the right ear cup you'll find a large, round multi-function button. In addition to a glowing lighted ring around the button that tells you when you are connected to Bluetooth or pairing, you can press that button to pause and resume playback, answer and end calls, and hold it down to begin pairing mode.
When pairing you'll hear voice prompts in your ear, as well as the traditional Bluetooth tones you would expect, which is nice.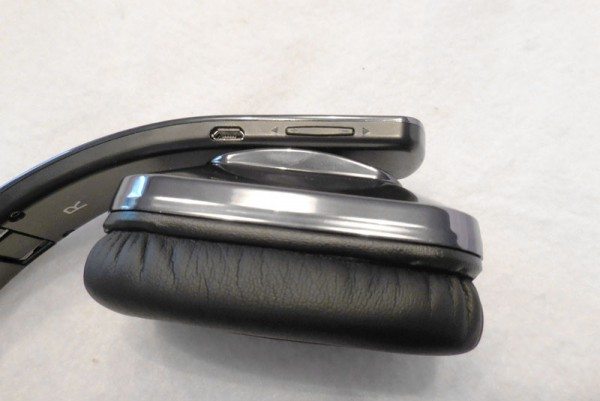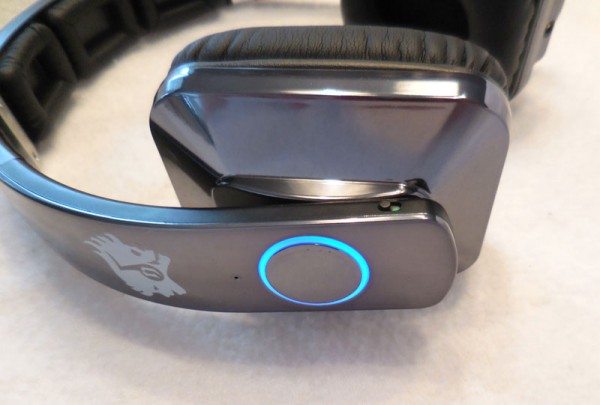 Performance
When I tried to use the 8 Driver to answer phone calls with Galaxy S4, it was not good. I tried numerous calls and basically noone could understand me. So I quit using it to answer calls on my phone. The Bluetooth performance while listening to music was excellent however. I was able to get almost 35 feet away (direct line of sight) before the music playback started dropping out.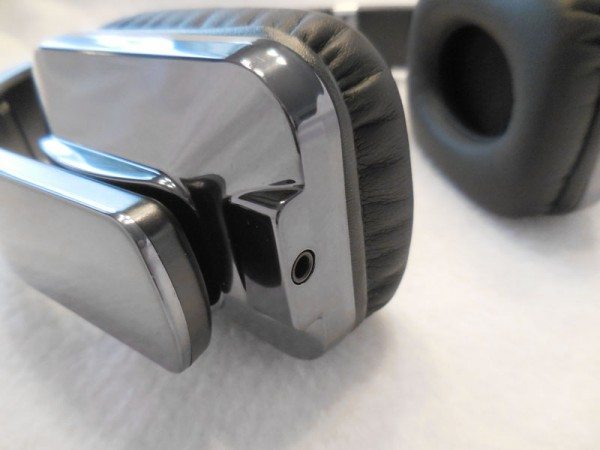 I was able to get right at 24-25 hours of Bluetooth music playing, which is slightly less than what Life n Soul said I should get, but with a battery this size I have no complaints. I wasn't able to test the standby time since 1,300 hrs equals about 54 days of standby time. But overall I was very impressed by the 685 mAh battery.
I am not an audiophile, but I do listen to alot of music. My opinion is that the 8 Driver headphones are very good at lower sounds. The bass sounds pretty impressive and rich. The 8 Driver has surround sound features and I must admit I was very impressed with the full-sound that I got from the headphones, but I can't say that I heard true surround sound. I was also impressed with the amount of volume that you get out of these Bluetooth headphones. One of the biggest gripes I have had with my Skull Candy headphones is that even though I love the quality of sound, I could never get enough volume to drown out background noise in the room, for example, when flying in a plane and hearing the engine noise. I don't have that problem with the 8 Driver. In fact, the ear cups have really impressed me with how well they keep out background noise.
Bottom Line
For the price of $179.99, I think the 8 Driver is a good buy. I no longer use my Skull Candy headphones because of the ability to use the 8 Driver as both a wired and Bluetooth headset, in additional to the superior volume and background noise blocking.  The plastic construction does worry me however about how long this headphone set is going to hold up, and if you are typically hard on your gear, the 8 Driver may develop some problems down the line because of the lightweight construction.  I could be wrong, but I will surely enjoy better music as I find out!
Update 04/05/16
About 10 months into my ownership of the LifeNSoul headphones they quit working. Nothing worked… charging, Bluetooth, wired…. nothing worked. So I contacted LifeNSoul tech support and they helped me troubleshoot several things, and then they eventually replaced them. And I am glad because these are still my favorite headphones.
Source: The sample for this review was provided by Life n Soul. Please visit their site for more info and Amazon to order.
Product Information
Price:
$179.99
Manufacturer:
Life n Soul
Retailer:
Amazon
Pros:

Great sound
Excellent Bluetooth performance
Attractive design

Cons:

Lightweight construction
Bad performance as phone headset