We use affiliate links. If you buy something through the links on this page, we may earn a commission at no cost to you. Learn more.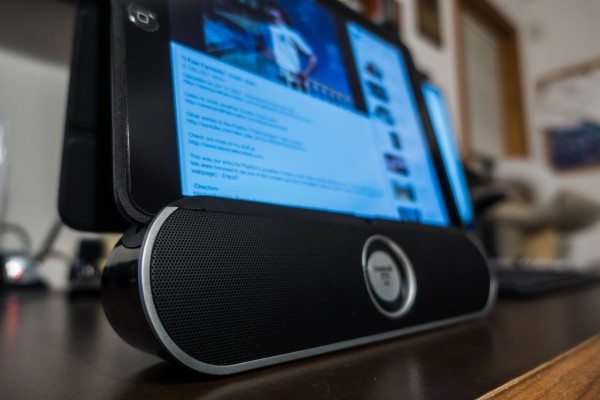 There have been a large number of Bluetooth audio devices reviewed here on The Gadgeteer lately!  Well, they are pretty popular devices.  Especially Bluetooth speakers.  They free you from the tangle of cables, after all!  What we have on offer here for your consideration is the Inateck BP-2001 Portable Bluetooth Speaker.  This review will be short and sweet, much like the device itself.  Just as a spoiler, this thing has very good audio for a device its size but it's not all roses.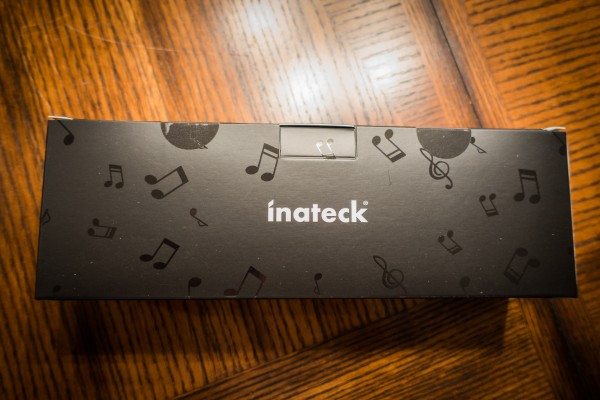 It comes in a nice, neat box, easy to open, so the first thing I did was pop the tab, flip the lid and peer inside.  What did I find?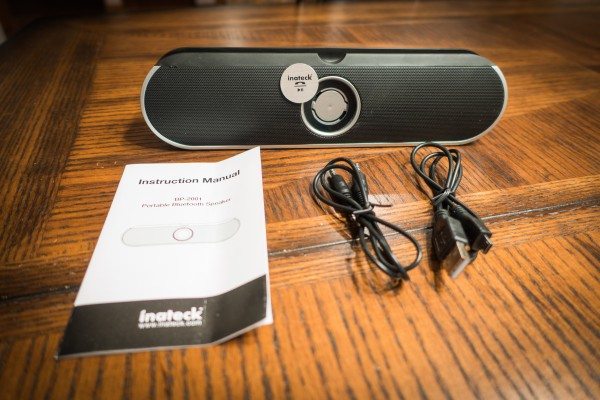 A very simple collection of accessories!  A simple instruction manual, a 3.5mm stereo cable and a USB Micro charge cable.  It does not come with an adapter, so you'll need to have one or plug it into your computer to charge.  I've been seeing this a lot lately with USB charged devices; they come with the cable but not the power adapter.  There are some good offerings for multi-port chargers on Amazon, I use a four-port charger from Anker to handle the gadgets that come without the charger.  One thing kind of dampened my enthusiasm…note the silver disk with Inateck written on it?  It's supposed to be in the center…it came loose on shipping and stuck to the speaker.  No problem, I gently pried it loose and pressed it back where it belongs.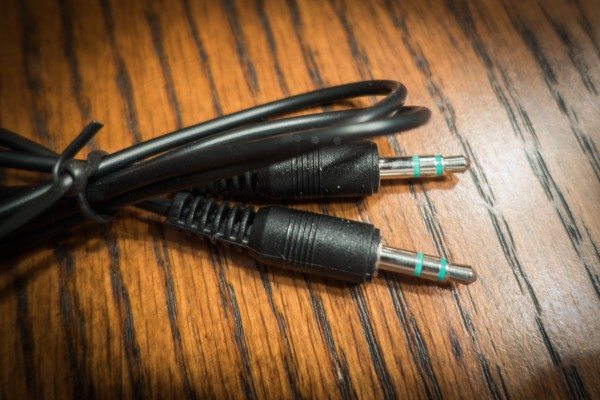 Not gold-plated, but you didn't buy this to plug it in!  You can if you want to, but this thing packs Bluetooth.  As the boys from the Big Bang Theory once opined, everything is better with Bluetooth.  It's very easy to pair this with your audio device, whether it be your phone or tablet.  It pretty much automatically connects without any fuss on the first try.  The manual recommends shutting off the speaker and then turning it on again if connection initially fails but I didn't have that issue.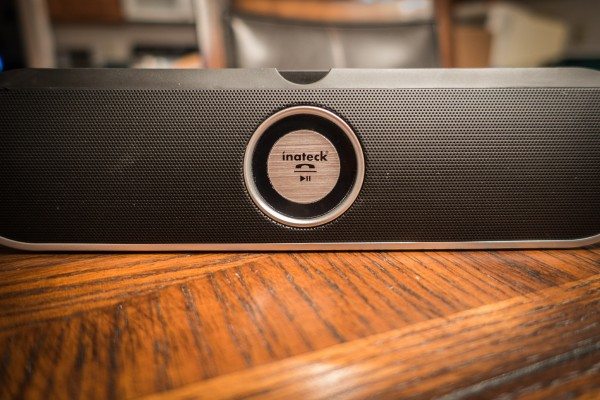 The controls are very simple.  Press up to answer or hang up calls.  Press down to pause or restart your music or video.  It works and works well!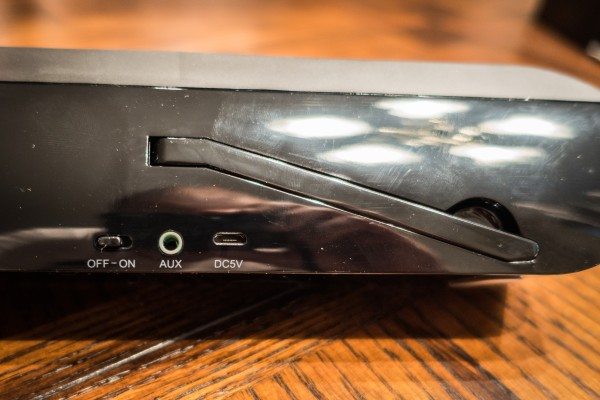 The back of the device shows similar economy.  Your power switch is on the left, your audio cable plugs into AUX and the USB plugs in at DC5V.  That thing above the ports?  A swing-out stand to balance the speaker when a tablet is inserted into the groove along the top of the speaker system.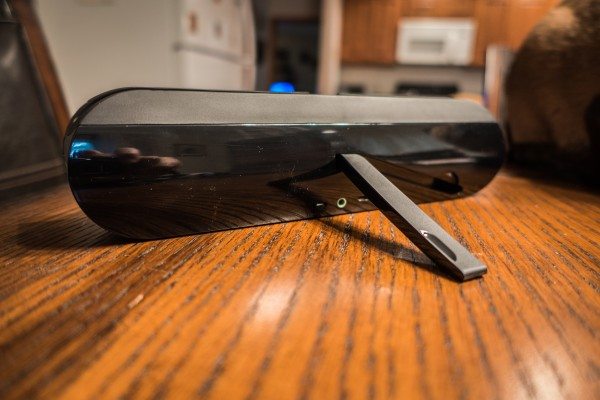 Getting into the swing of things!  Nice little indent for getting a fingernail in to make it easier to pry out.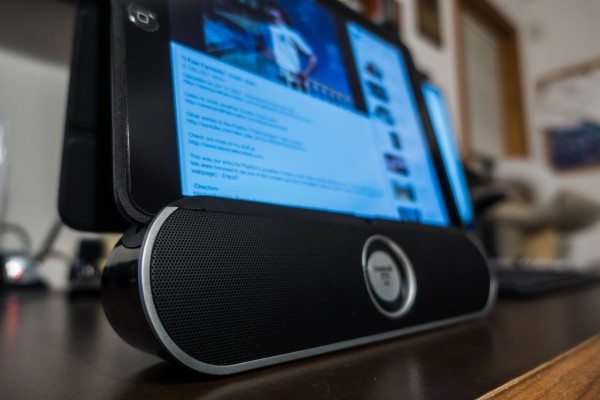 Here it is with the iPad in place!  It's an iPad Air with the SmartCase on it.  The speaker does an excellent job of accommodating the extra width.  With the stand extended, it's a very stable setup.  A perfect setup, in fact, for watching movies on your tablet!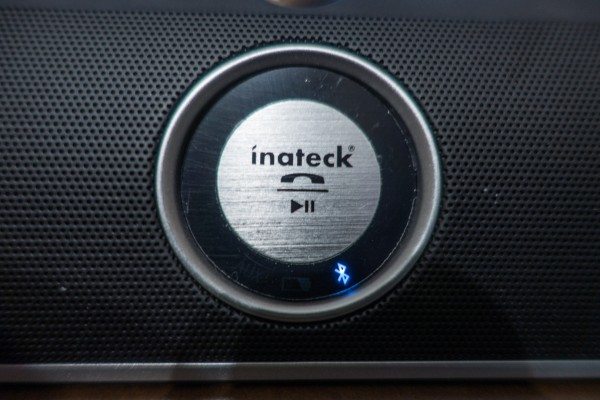 When the Bluetooth indicator light is blinking, you are connected to your device.  You can even use this as a speakerphone…but this is where the one weakness of this device becomes apparent.  Sound quality through the speaker is acceptable but when I called my mom over it she couldn't understand anything that came through because it was crackly and distorted.  I cannot recommend this if what you are looking for is a speakerphone solution.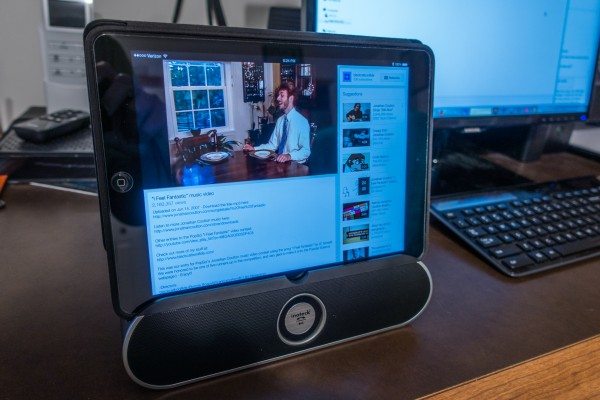 Shown above is a music video for Jonathan Coulton's song "I Feel Fantastic".  I use it as a sound test for every device I buy, from laptops to tablets to phones.  Playback was loud, distortion-free even at top volume and had a little bass to it.  You're not going to be making your windows vibrate, the speakers can't produce that much bass but that's not surprising for speakers this small.  Inateck rates these at 10 watts.  It's enough for personal listening in a quiet room.  Beats having to rely on just the tablet speakers!
Battery life playing back movies on Netflix is pretty darn good…in fact, because I needed to get to sleep, I had to stop the stream after 3 1/2 hours and the speaker was still going strong.  If you need it to last longer, you can always plug it in…but you'll probably have to plug your tablet in at the same time.
So what's the verdict here?  Well, the unacceptable quality of the speakerphone feature sets it back some but strong battery life, good audio fidelity and volume without distortion win this over for me.  It's on sale at Amazon at the time of writing for $25.99.  For what this little thing can do, it's definitely worth it!
Source: The sample for this review was provided by Inateck. For more information, visit http://www.inateck.com.

Product Information
Price:
$59.99
Manufacturer:
Inateck
Retailer:
Amazon.com
Requirements:

Bluetooth V2.1 +EDR
USB charger

Pros:

Nice and loud in quiet room
Decent fidelity for such small speakers
Foldable stand makes for a nice, compact package
Reasonable battery longevity

Cons:

Call quality through speaker is poor