We use affiliate links. If you buy something through the links on this page, we may earn a commission at no cost to you. Learn more.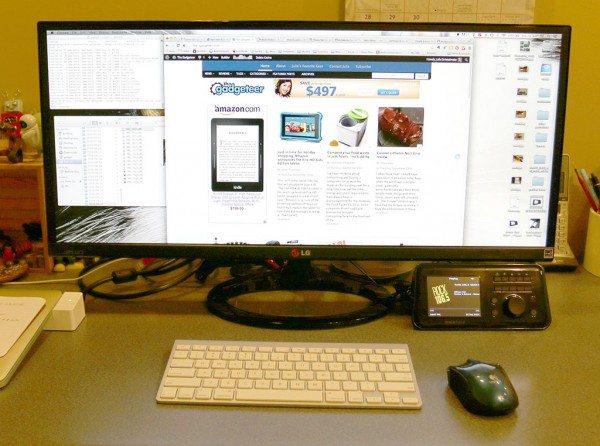 When I was a kid I had a radio that could pull in all sorts of stations and bands. I loved turning the tuning knob very slowly so I could find every station possible, sometimes even finding foreign stations, which was always super cool. I'm guessing the market for radios like that one has pretty much dried up these days because people have satellite radio in their cars and can stream Pandora and other internet radio stations from their PCs and phones. Streaming music in your car or from your phone and PC when you're mobile works great, but I want to show you a nice little solution to use when you want a dedicated device that can connect to your home stereo or speaker system. It's the Primo Wi-Fi Internet Radio Streamer from Grace Digital. Let's check it out.
Note: Images can be clicked to view a larger size.
Hardware specs
3.5 inch color display
Audio out: 3.5mm Stereo headphone jack or high quality RCA jack stereo connectors
Built in dual band equalizer
Supported audio formats: AIFF, AIFC, WAVE, CAF, NeXT, ADTS, MP3, AAC, Ogg Vorbis, FLAC, WMA
Supported playlist formats: ASX, M3U, PLS
Supported streaming protocols: HTTP, HTTPS, RTSP, WSMP, Shoutcast
Built in media player streams your audio files from your PC or MAC
12 or 24 hour clock with date autosyncs with internet
Networking: 802.11b/g/n, Ethernet with optional adapter (sold separately)
Width: 7.5 in Depth: 3.2 in Height: 3.34 in
Weight: 1 lbs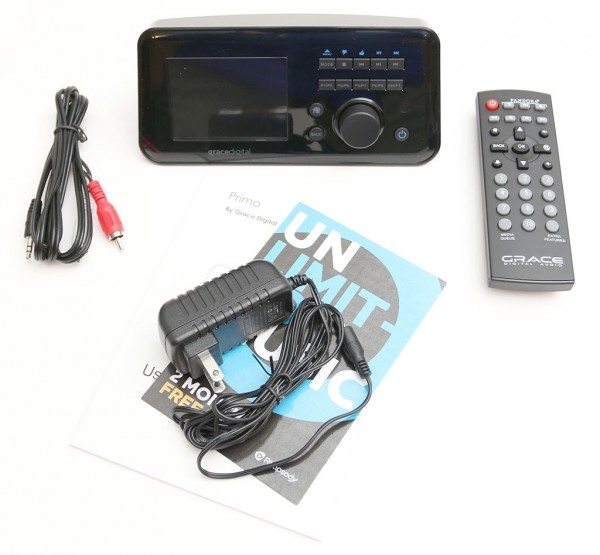 What's in the box?
Grace Digital Primo Internet Radio (GDI-IRCA700)
Remote Control with batteries
Power Adapter
RCA to mini cable for optional iPhone / mp3 player, CD player connection
Manual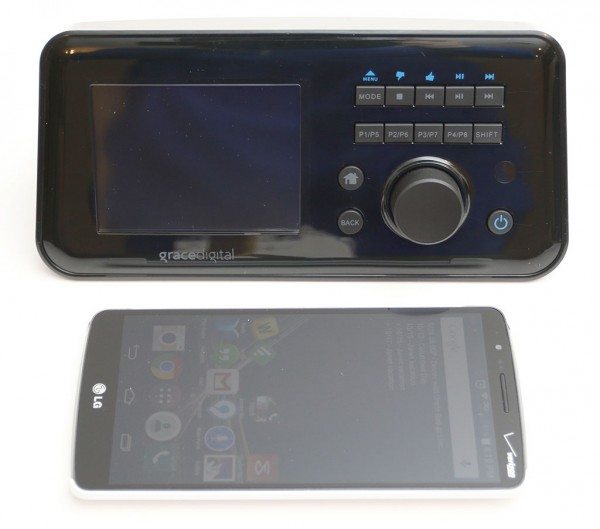 I've reviewed plenty of internet radios, but this is probably the smallest one I've ever had the chance to test. My first impression when I pulled it out of the box was "wow, this thing is tiny". In the image above you can see it next to my LG G3 smartphone.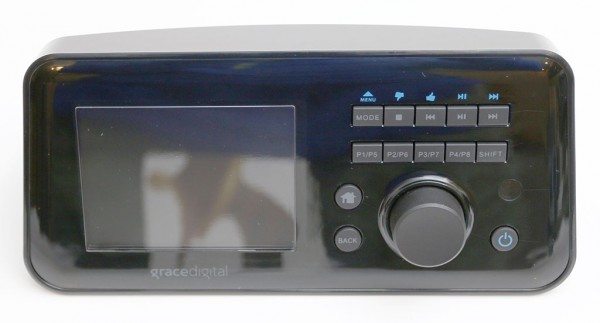 The Primo has a shiny black plastic case with a 3.5″ color display and a panel of rubber buttons with a large knob in the center. The buttons control music playback and also can be programmed to store your favorite stations. The radio can store up to 110 stations for easy access. From the radio you can access 8 presets using the buttons and on the remote you can access 10 presets. On the radio you can store 100 stations in your 'my stations folder' and you can add multiple 'my station' sub-folders for specific genres, locations, or family members.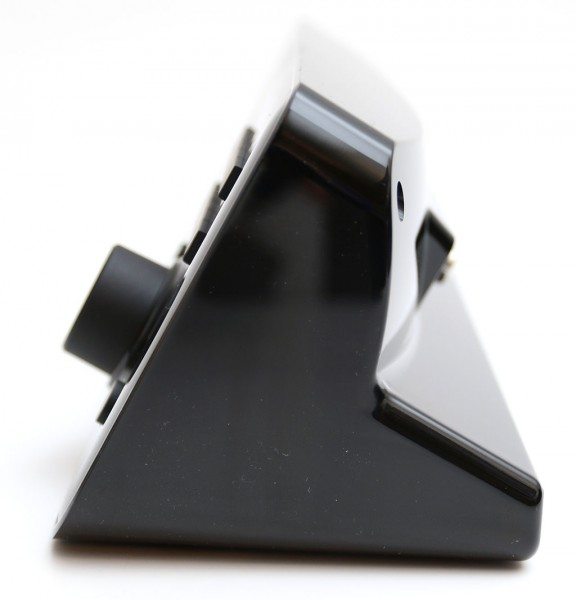 Here's a side view of the Primo showing that the face of the device is angled slightly to allow for easy viewing of the display.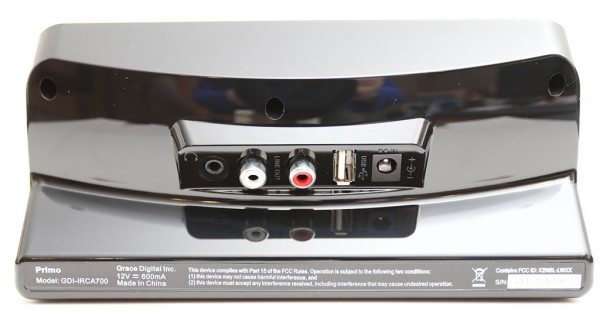 You'll find all the connections on the back of the unit. There's a 3.5mm stereo headset jack, RCA line out, USB port (to play flash drive music or optional Grace Digital USB to Ethernet Adapter – sold separately) and an AC power jack.
The first thing you need to know about the Primo is that it does NOT have any built-in speakers. You'll either need to use headphones with it or connect it to your home stereo or other speakers using the included RCA Y cable.
The first time you power up the Primo, it will scan for your local WiFi connection and prompt you to enter the password if it's protected. After it's connected to WiFi (and a speaker), you're ready to start listening to tunes.
Like other internet radios from Grace Digital, the Primo has a simple interface consisting of icons. Using the knob on the front you can highlight the desired service and then press the button to launch it. As you can see from the screenshot above, the Primo is capable of using Pandora, iHeartRadio, NOAA, SiriusXM and more. You will need to register the Primo in order to use it with Pandora and other premium services, but that's easy enough to do.
There are 100's if not 1000's of internet radio stations that feature a wide variety of music styles and genres. Using the knob you can scroll through lists and select the one you want to play. It will then buffer the stream for a few seconds before starting to play the music. Some stations provide the song title and artist, and some do not.
You can even enter the address for your favorite streaming station if it's not in the lists.
In addition to listening to streaming music, the Primo can display the weather using the installed weather app. I'm not really sure I'd trust it though as every time I checked it, it showed it was night time and 49 degrees. This was in the middle of the day when it was over 70 degrees. However, the forecast looked correct.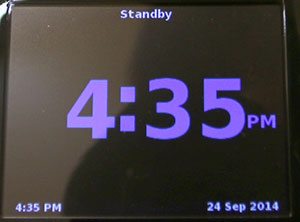 The Primo can also serve as a clock radio with the ability to set alarms. When in standby mode, it shows a digital clock on the 3.5″ color display.

I like the remote control because it has real buttons and can be used to control the Primo from your couch. It can also be used to access stored favorite station presets and control your Pandora stations. But, the first time I tried to use the remote, it didn't work…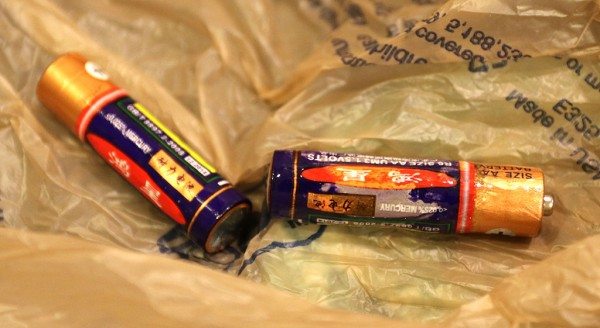 So I took off the back cover to see if batteries were installed. Batteries had been included, but as you can see from the image above, they were leaking. Yikes! Needless to say, I replaced them ASAP and then the remote worked perfectly.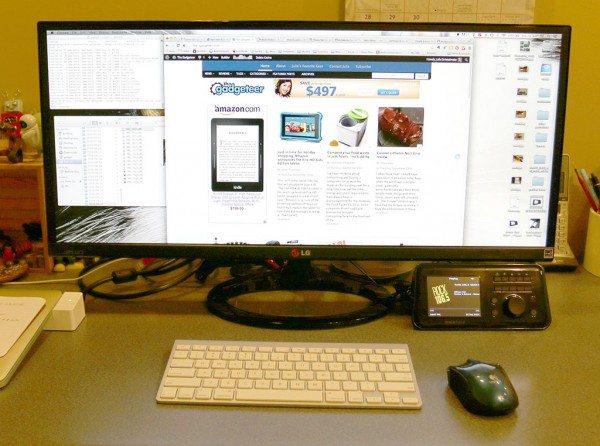 I've been testing the Grace Digital Primo Wi-Fi Internet Radio Streamer for a couple of weeks and other than the bad batteries in the remote control, I've had no issues with this device. It hasn't crashed or had problems buffering stations. It's easy to use and I really like the small size. I do wish it had its own speaker though… But as it is, it's a fun little internet radio that brings back fond memories of the days when the word "streaming" was used to describe water flowing instead of music flowing through the clouds.
Source: The sample for this review was provided by Grace Digital. Please https://gracedigital.com/ visit for more info.
Product Information
Price:
$149.99
Manufacturer:
Grace Digital
Pros:

Small
Nice remote
Easy to use

Cons:

Does not have a built in speaker
Batteries in remote were leaking