The Gadgeteer is supported by readers like you! If you buy something through links on our site, we may earn an affiliate commission at no cost to you. Thank you! Learn more.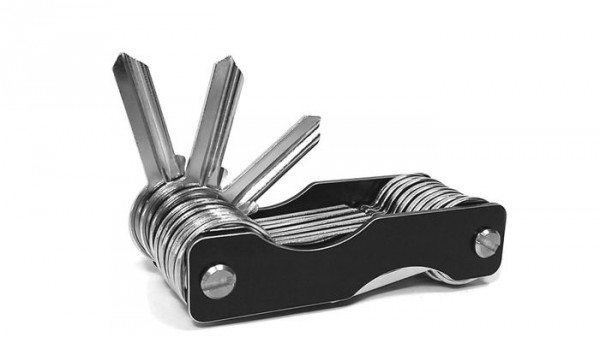 Got keys?  Sure you do!  Today let's take a look at another everyday key carry solution, the Keystone.
All photos can be clicked for full size.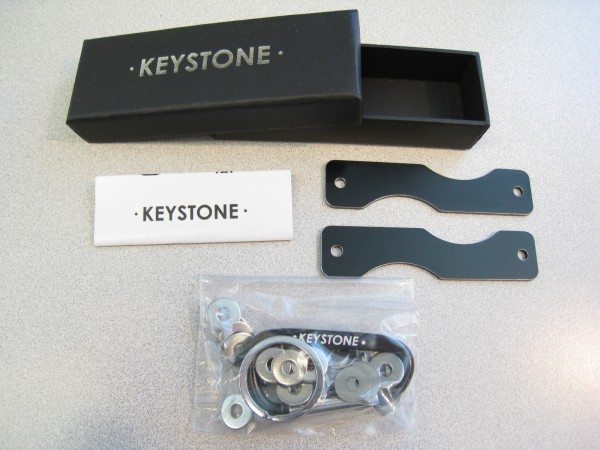 Compact – The Keystone maximizes space by holding as many of your keys as possible in a 6/8″ x 3 1/4″(20mm x 85mm) space.
Silent – Your keys will never jingle.
Stylish – The "Swiss Army Knife" look will catch the attention of those around you.
Abel Ang was too late to help back the Kickstarter for the Keystone, the Keysmart.  With access to the family workshop, he obsessed and toiled for a year on his own ideas.  This is the result.
I received the Keystone along with the keyring, carabiner and gift box, which are part of the Kickstarter stretch goals.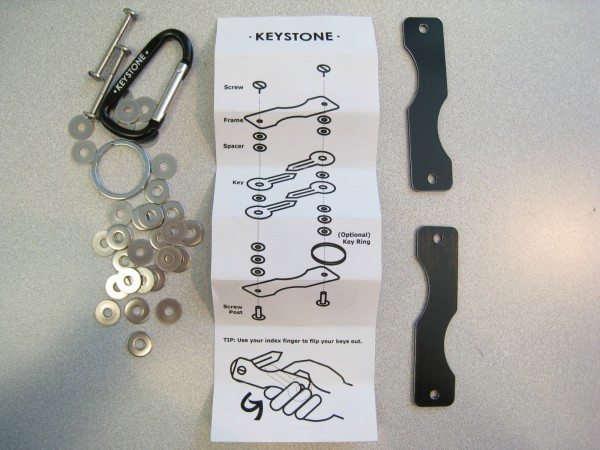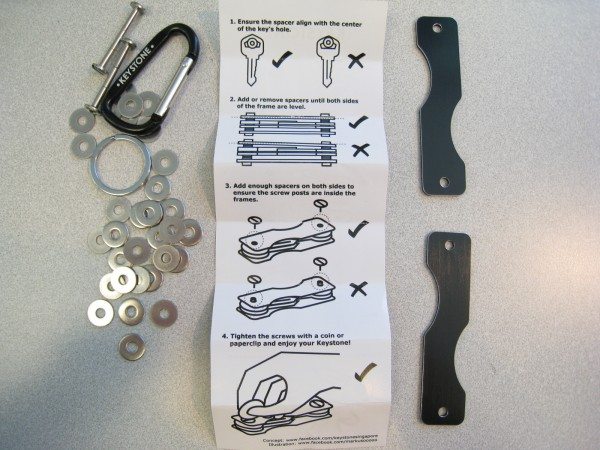 You get the two Keystone plates, spacers threaded posts, split-ring, carabiner, and some Ikea-esque printed instructions.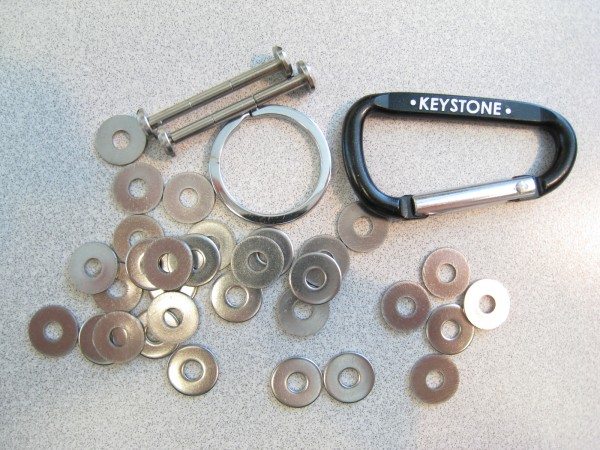 I didn't count how many spacers/washers were included.  It's a lot!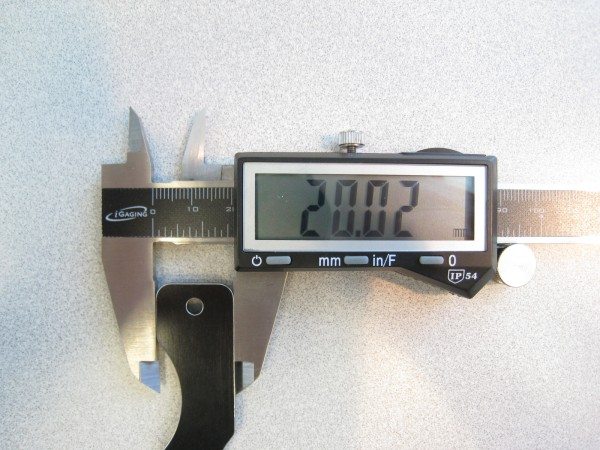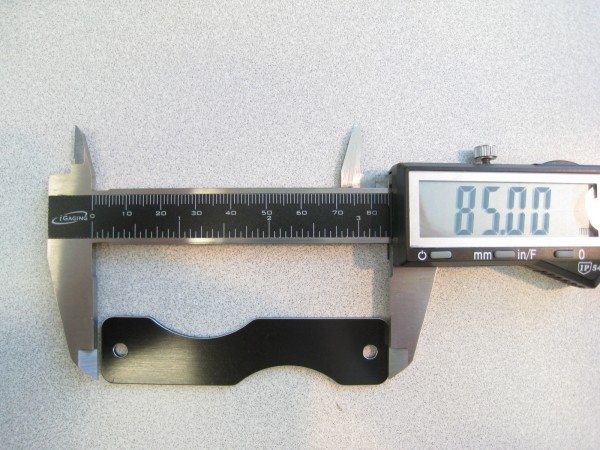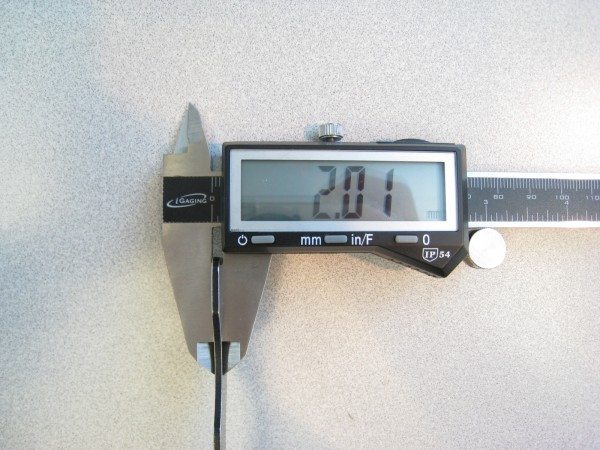 The sides measured in at 85mm long, 20mm high, and 2mm thick.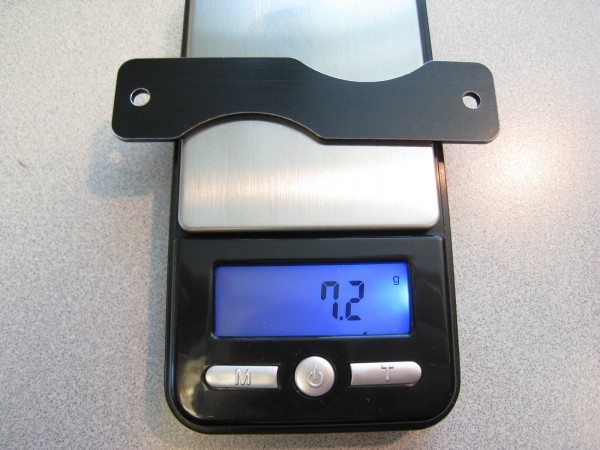 They're also very lightweight, at only 7.2 grams each.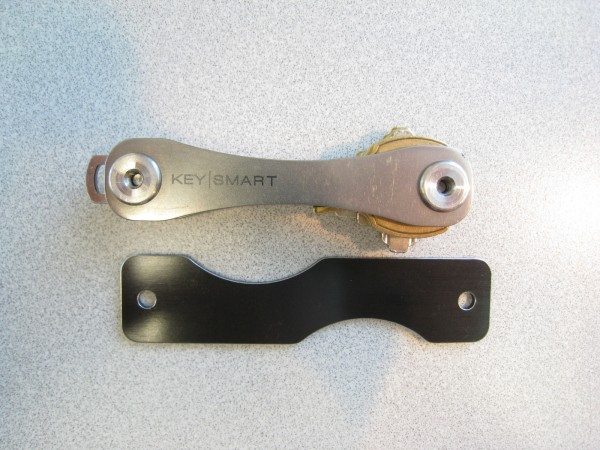 This is my Keysmart (top) along side one of the Keystone scales (bottom).  This particular Keysmart is the shorter version.  At this time the Keystone comes in one size (85mm long).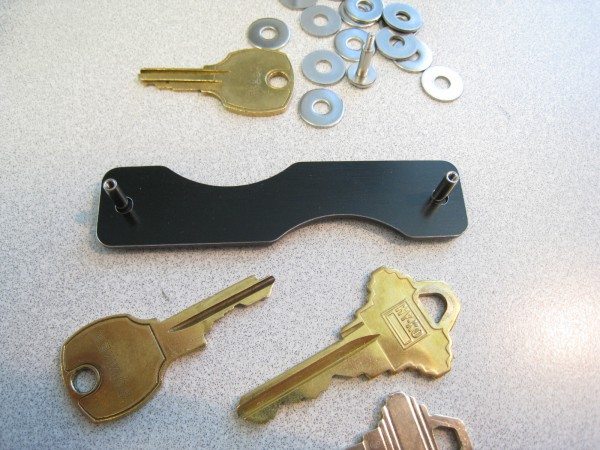 Assembly time!  First, line up the threaded posts.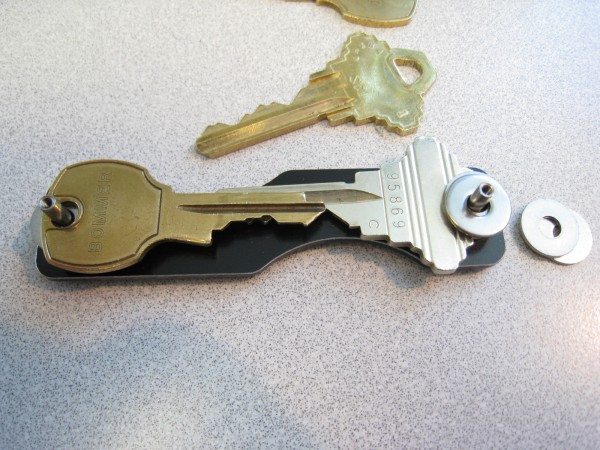 Next, stack keys and spacers/washers as needed.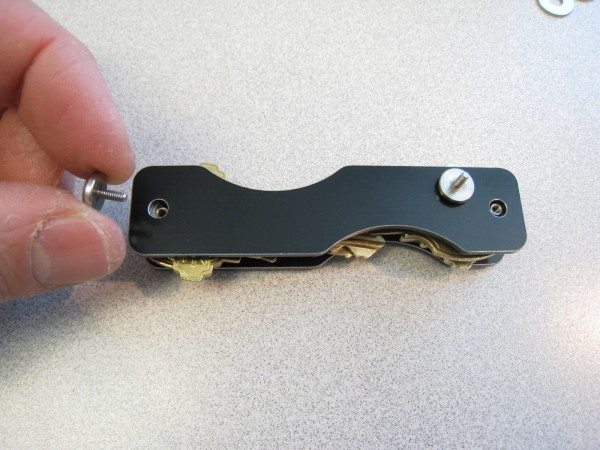 Make sure the threaded posts don't stick out of the scales.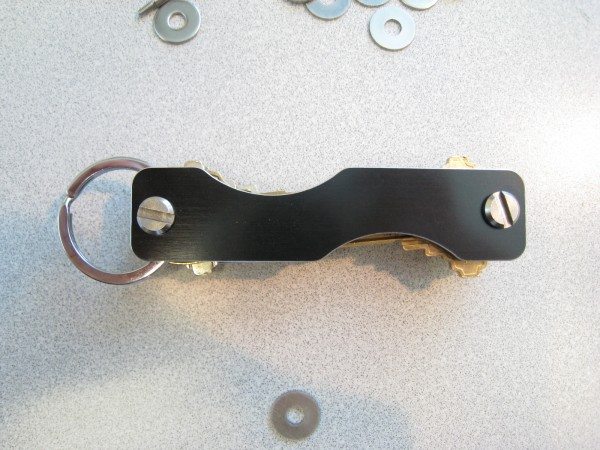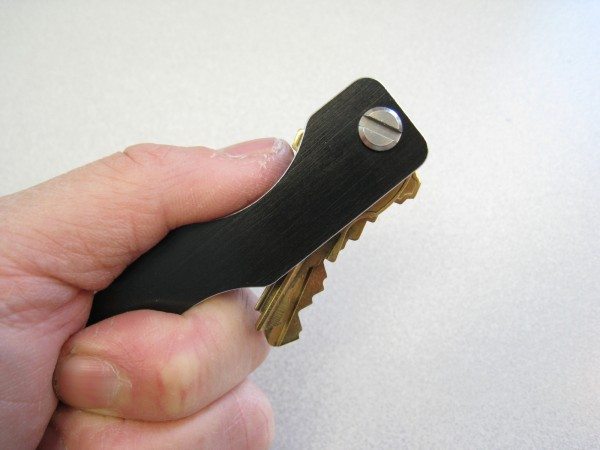 Once assembled, you can see how the finger cutouts come in handy to push keys out the opposite side.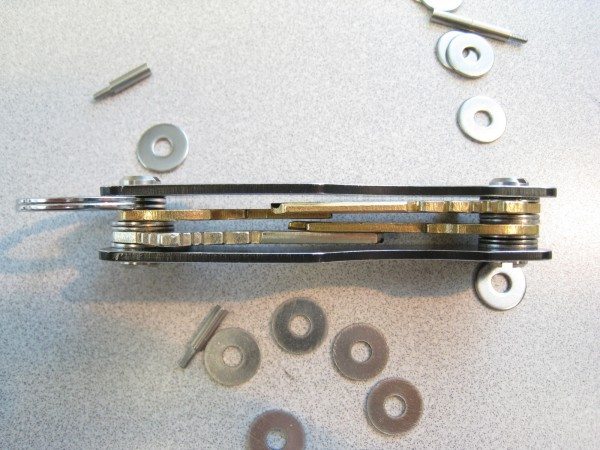 Top view.  I tried my best to stack the keys.  However, a lot of this depends on how perfectly flat your keys are.  Some of mine are bent from wear and tear.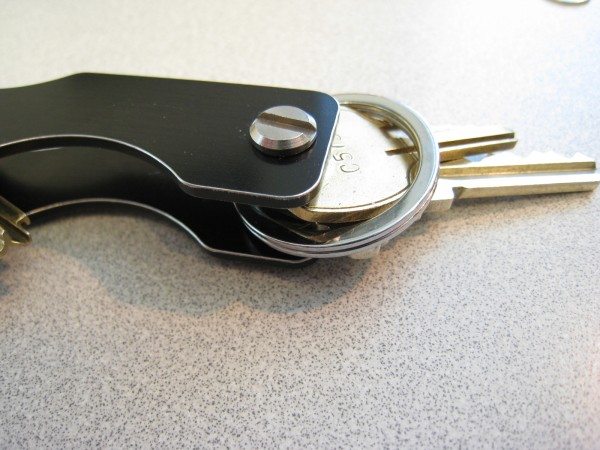 Oops, the split ring can shift around a bit.  It's important to add the correct number of spacers/washers so the scales stay rigid.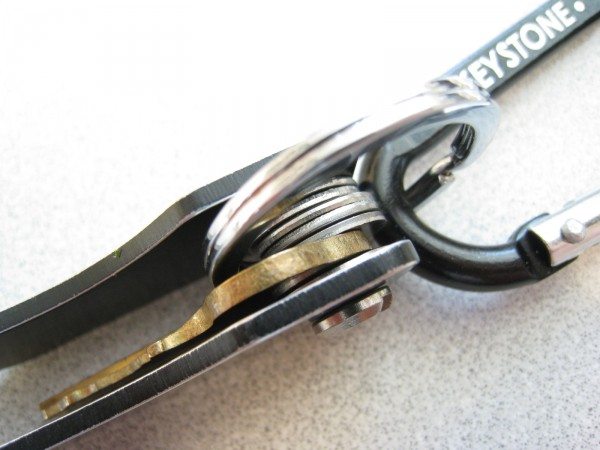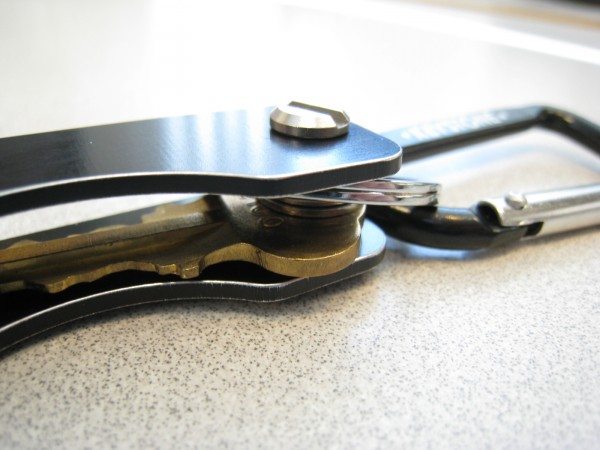 Here you can see I've added some spacers/washers to create some "blank" space.  This way, any split rings or carabiners can move around freely while maintaining the rigidity of the Keystone.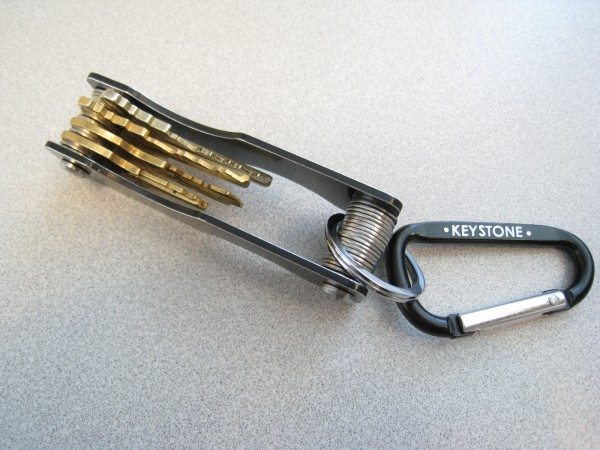 Here's another alternative:  All keys on one side.  Doing it this way leaves a lot of wasted space but it makes folding keys much easier.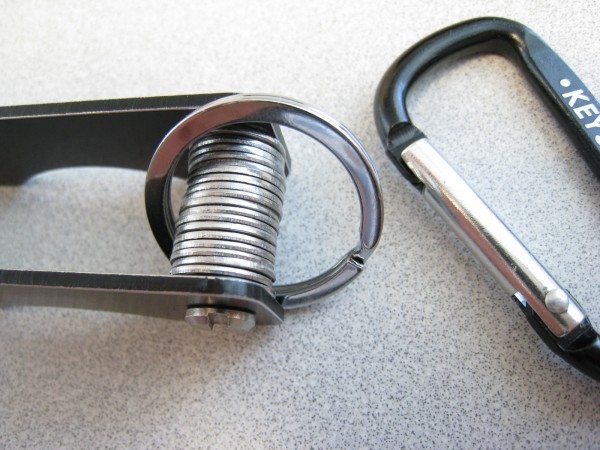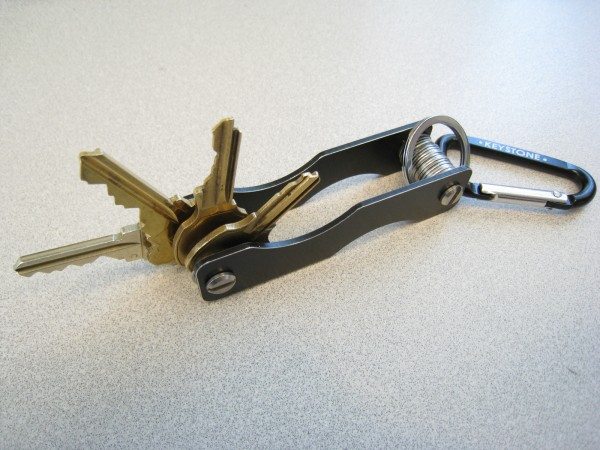 Of course, this means an absurd number of washers on the other end.  But it's sturdy!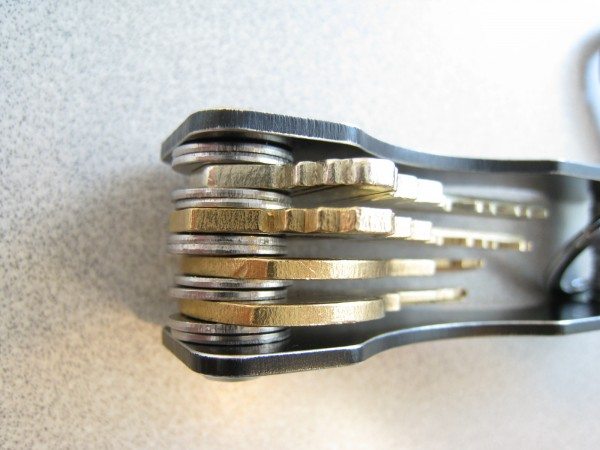 You'll notice I added two spacers/washers between each layer.  Why?  The threaded posts (screws) only come in one length.  Sure you can add/remove one to customize your thickness, but there's no in between.  A "half-size" screw would have been handy.
You can read more at the Kickstarter page here or on the Keystone Facebook page for availability and updates.  As of this writing, you can order yours via the Kickstarter page by September 23, 2014.
Source: The sample for this review was provided by Keystone. Visit their site for more info.
Product Information
| | |
| --- | --- |
| Price: | Starts at $18 for stainless steel, $20 for raw aluminum, $25 for gunmetal aluminum and $26 for black aluminum (as tested) |
| Manufacturer: | Keystone |
| Requirements: | Keys with a hole. Keys with plastic probably won't work. |
| Pros: | Folds up like a pocketknife. Finger cutouts are a nice touch. All hardware included. Priced right. |
| Cons: | A half-size threaded screw post would be nice for fine-tuning. Only comes in one length. |