We use affiliate links. If you buy something through the links on this page, we may earn a commission at no cost to you. Learn more.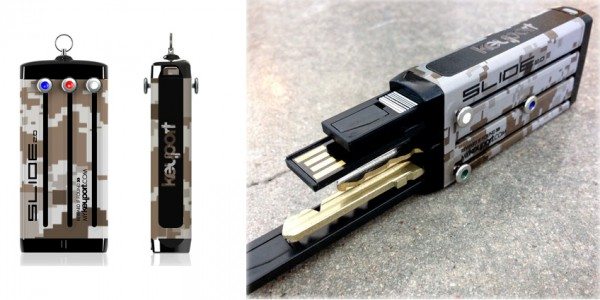 I received an email from Keyport asking all their customers to help them raise awareness of Homes for Our Troops, which is a "privately funded national non-profit, 501(c)(3) organization committed to helping those who have selflessly given to our country and have returned home with serious injuries since September 11, 2001."  HFOT raises funds, community awareness and involvement, building materials, and professional labor so that specially adapted homes can be built and given, mortgage-free, to these Heroes.  These houses give the injured Veterans and their families a safe, suitable home to begin rebuilding their lives without the long-term financial burden of paying for a house.
To support wounded Veterans and the HFOT organization, Keyport will be giving a portion of their sales of the DEVGRU Camo Slide and the USA Slide, and the USA, Digital Camo, and Woodland Camo Side Plates.  You can get yourself a nice key organizer and help our Veterans as they heal and rebuild their lives.
Keyport asked their customers to spread the following message:
@theKeyport donating a portion of specific product sales to @HomesForOurTrps to build homes for our injured #USA #heroes. #ThankYouIsntEnough