We use affiliate links. If you buy something through the links on this page, we may earn a commission at no cost to you. Learn more.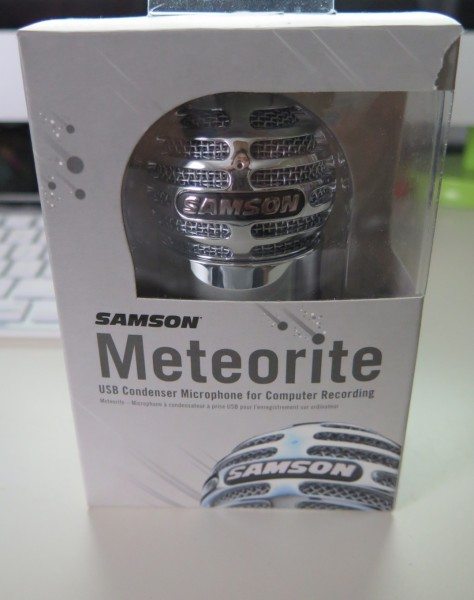 I enjoy my occasional Skype or Google hangout with friends, and have the idea to one day record some video tutorials. Instead of using the internal microphone of my iMac, I've wanted to try an external microphone.  One look at this Samson Meteorite USB microphone and I couldn't resist the chance to review it. It's small size and awesome retro style intrigued me. Let's take a look!Note: Images can be clicked on to view a larger size.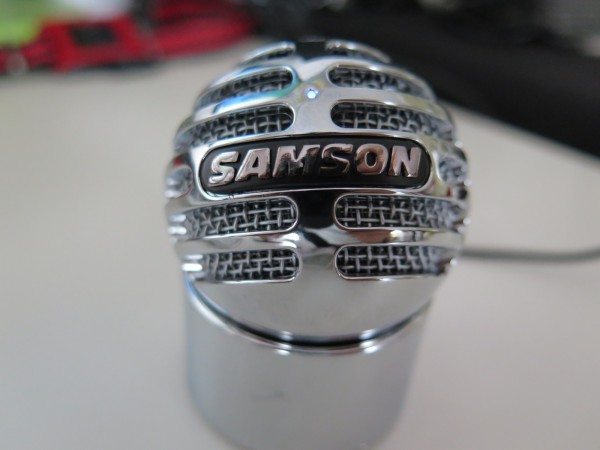 Features:
14mm diaphragm USB condenser microphone
Plugs directly into any computer with a USB input, no driver installation required
Compatible with most computer-based digital audio software
Cardioid pickup pattern
16-bit, 44.1/48kHz resolution
Smooth, flat frequency response of 20Hz–20kHz
Integrated USB cable
Chrome-plated body
Removable magnetic base for optimal desktop positioning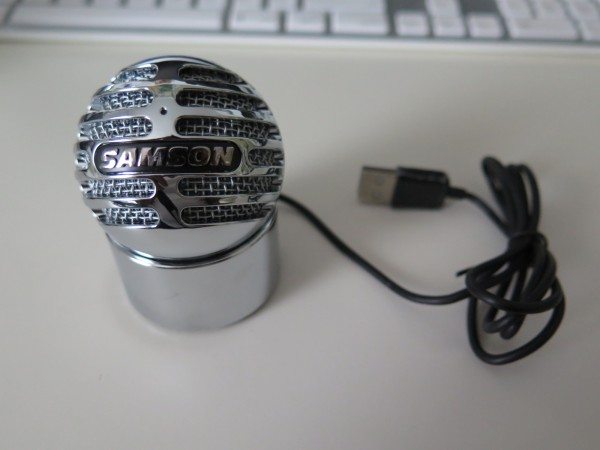 When I removed the Meteorite out of the box, I loved the small size and shape of the microphone.   It's only 2 inches in diameter, so it doesn't take up a lot of room on a desk.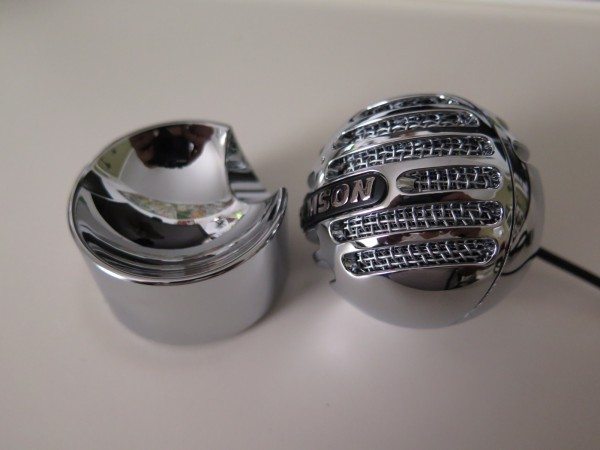 It's Chrome-plated, and has a magnetic base that lets the microphone sit nicely on the desk.  The curve of the base lets the microphone fit perfectly.  Sitting on the stand, it allows you adjust the microphone to whatever angle is best for you.  There are no drivers needed on Windows or Mac, so it's super easy to install.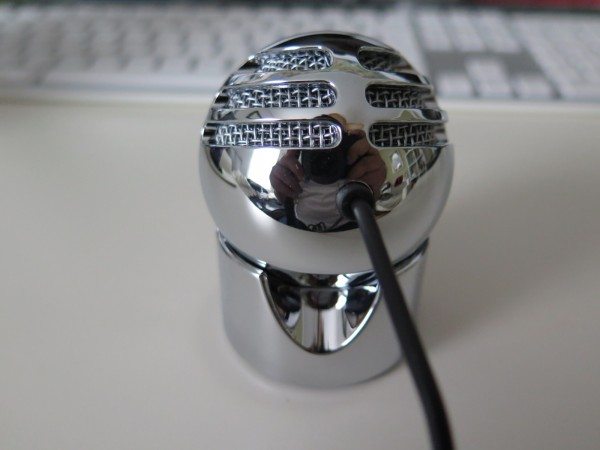 Here's the back of the Meteorite, where you see the USB cable attached.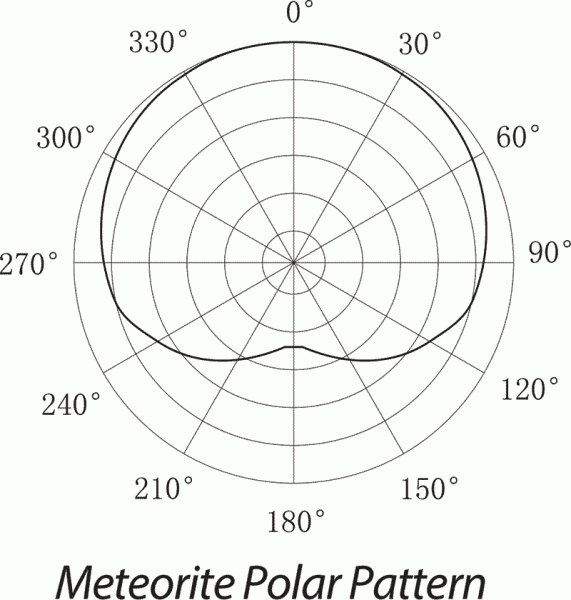 As mentioned above, the Meteorite contains a 14mm capsule, cardiod pickup pattern, with 16bit, 44.1/48kHz resolution.  Here is a small audio sample that I recorded with the internal microphone of my Macbook Air, then using Audacity to export it to an .mp3 file:
Here is a second small audio sample that I recorded with the Samson Meteorite, then using Audacity to export it to an .mp3 file:
For both recordings I sat about a foot away from the microphone (internal and Meteorite), and exported the files using the exact same settings.  The Samson Meteorite gave a louder and richer sound, which is definitely useful when speaking during a podcast or a Skype session with a friend.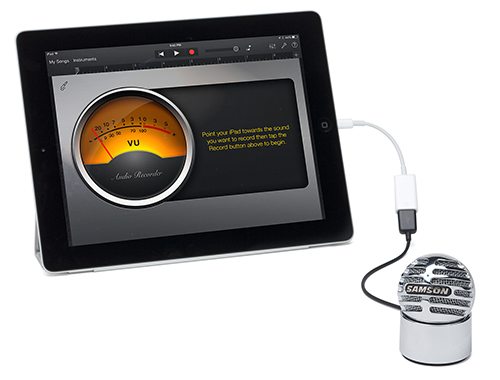 Samson also mentions that this is great to use with the iPad and the Apple Lightning USB Camera Adapter or Camera connection kit.  I didn't have this kit to test with, but it sounds like a useful thing to have with you, especially with the small size of the Meteorite.
I really loved this microphone and will use it for all my future chats and recordings. If you need a small microphone that packs a lot of power, with portability, I definitely recommend it.  You can find the Samson Meteorite USB microphone at  Amazon or for about $39.99.
Source: The sample for this review as provided by Samson. Please visit their site for more info.