We use affiliate links. If you buy something through the links on this page, we may earn a commission at no cost to you. Learn more.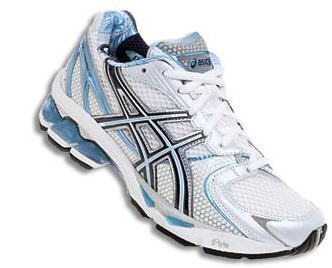 We returned home from a one week epic road trip vacation at 1am Saturday morning. After some much needed sleep, Jeanne decided she wanted to unwind from the 1000+ mile trip with an afternoon of working in the garden. Yeah, I know, she's weird. 😉 While she was out sweating in the sun and dirt, I was inside in the air condition sipping on ice water and working on Gadgeteer reviews. Yeah I know, I'm the smart one. Around 6pm she drags herself into the house and we enjoy the rest of the evening. Sunday rolls around and she's ready for another afternoon rototilling and planting vegetable seeds. She goes outside on the front porch to retrieve her sneakers which she had left by the front door the prior night because they were too dirty to bring inside. Problem is, there's only one shoe. The other one is no where to be seen. She looks around the yard, no shoe. For the rest of the day she complains over and over again about the missing shoe. Then a light bulb goes off in my head and I pull out my trusty Macbook, point it to my Dropcam account and start looking through the automatically captured events. It didn't take long till the mystery was solved. Well, partly…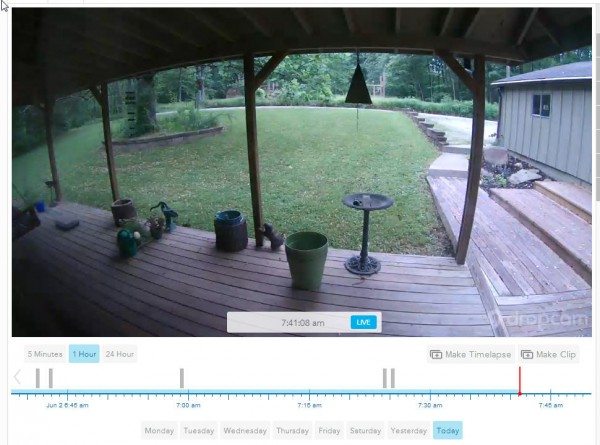 It's easy to find events in your Dropcam timeline because they are marked with bars which you can hover over to watch a short clip of the detected event. I hovered over each event starting at the time she came in the house on Saturday night to Sunday afternoon. And then I found it…
If you watched the clip above, you can see "who" took Jeanne's sneaker. Not sure where this rascal lives and where the shoe is at this moment, but the mystery is solved and a lesson was learned – don't leave your sneakers on the front porch!
This is just another reason why I love my Dropcam Pro. Visit Dropcam for more info about their home security products.
Update 06/06/14:
Jeanne happened to see her missing sneaker last night as she was driving down our gravel road. The shoe is pretty dirty since we had a big storm a few days ago, but a quick cycle through the washing machine should fix that.
And everyone lived happily ever after. The End 🙂