We use affiliate links. If you buy something through the links on this page, we may earn a commission at no cost to you. Learn more.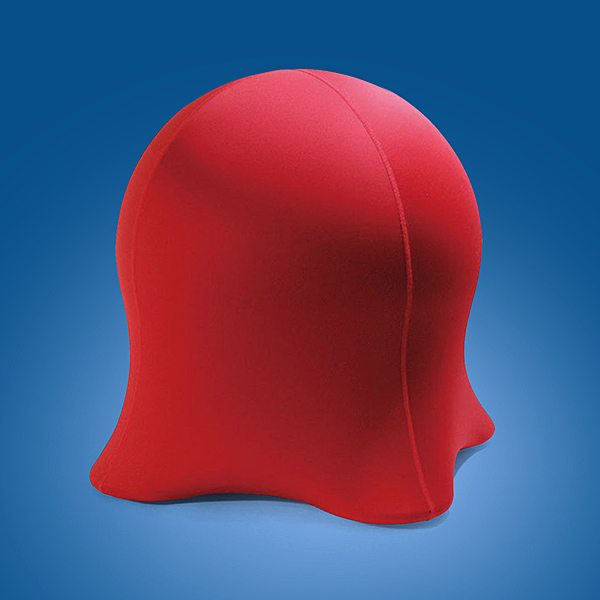 By now we all know that sitting at a desk all day is disastrous for our health.  It's no longer uncommon to see a stability ball tucked underneath a co-worker's desk in place of a traditional chair.  Having attempted ball-as-chair at home, my biggest complaint was that the moment I got up, the ball rolls away or shifts.  In a work environment, the visual of a stability ball–even a stability ball in a chair frame– still gives me more of a gym rather than a professional vibe.  The Jellyfish bouncy chair fixes that with quite simply the most ingenious solution: placing the ball in frame but covering it in a polyester/Spandex fabric.  The result?  A chair that looks cool, stays in place, and still provides the same benefits to your core and posture.
The Jellyfish bouncy chair is available at ThinkGeek for $119.99.