We use affiliate links. If you buy something through the links on this page, we may earn a commission at no cost to you. Learn more.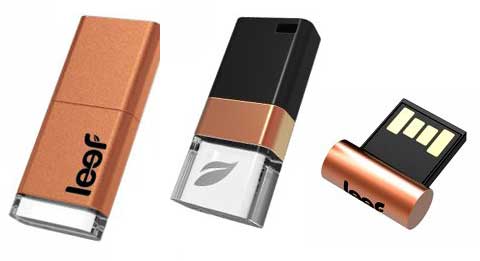 Leef Technology, known for making a variety of very stylish USB flash drives, have just announced some additions their product line that follow their style conviction. Their new Copper Edition Flash Drives are encased in a unique copper skin and offer the fastest data speeds with features that include water, dust and shock-proof storage and embedded LEDs.
The Copper Edition Flash Drives include their Magnet USB 3.0 Drive which features a magnetic cap and speeds up to 10 times faster than USB 2.0. This drive is available in 16 GB, 32 GB, and 64GB capacities and starts at $19.99. The tiny Surge USB 2.0 Drive starts at $14.99 and also comes in 16 GB, 32 GB, and 64GB capacities. The Surge is a very small drive that is waterproof, shockproof, and dust proof. And last but not least, we have the Ice USB 3.0 Drive. This drive has a methacrylic resin base that creates a unique optical experience. It's available in 16 GB, and 32 GB capacities and starts at $18.99.
To purchase or learn more about these new flash drives, visit http://2leef.com/