We use affiliate links. If you buy something through the links on this page, we may earn a commission at no cost to you. Learn more.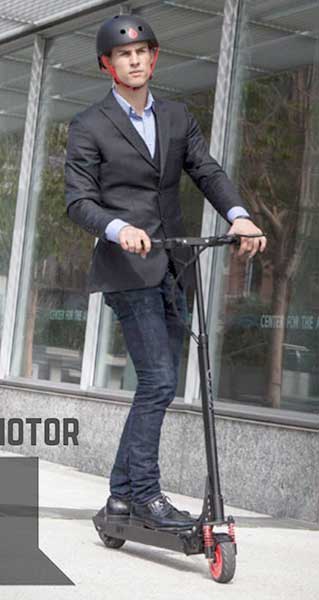 If I lived in a large city with crazy traffic, and insane parking space rentals, I'd seriously look into buying an alternative vehicle like the e-Scooter from EcoReco. This is an eco-friendly electric scooter with a quiet motor that outputs zero exhaust and no CO2 emissions. The scooter's high-capacity Lithium Iron Phosphate (LFP) rechargeable battery allows you to travel at a top speed of 20 mph for up to 23 miles per charge on flat ground. The scooter weighs 34 lbs and has an all metal frame that can fold up for super easy transport. Just carry it back to your apartment at the end of the day. No parking spot required. The scooter doesn't require a special power station for "refueling". It can be charged via a standard electric outlet at home, at work or at a coffee shop. The battery charges to 85% capacity in only 2.5hrs.
The only downside is that the EcoReco will set you back $999. But that's significantly less than the price of a car and way more economical to maintain and fuel.
The EcoReco scooter is now available through www.ecorecoscooter.com.