We use affiliate links. If you buy something through the links on this page, we may earn a commission at no cost to you. Learn more.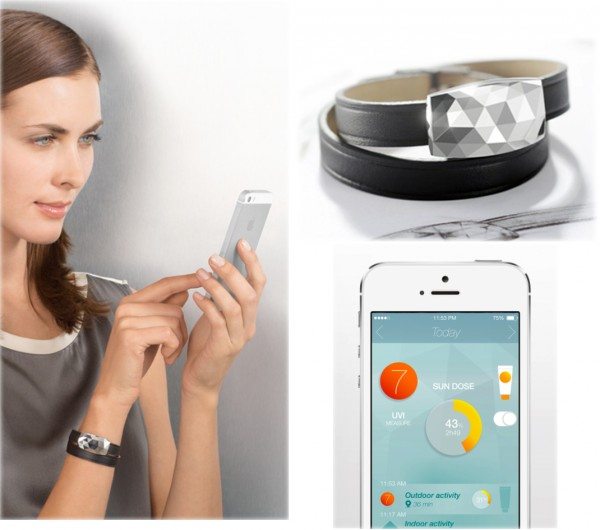 The "jewel" on the bracelet seen here is actually a sun exposure monitor from Netatmo.  JUNE isn't just for when you are on the beach or at the pool; it's to be worn for your entire day.  It measures the total amount of sun exposure you get while you go about your day – running errands, going to work, having lunch sitting on the park bench.  Paired with a smartphone app, JUNE gives you advice throughout the day about steps you should take to protect your skin.  Based on the current UV levels, you'll be advised which SPF factor you should use, when to get out of the sun into some shade, and when to put on a hat and sunglasses.  JUNE is cut to resemble a cut diamond,  and it will be available in platinum, gunmetal, and gold.  It can be worn as a broach, on a rubber cord for casual wear, or on a double leather bracelet for a more couture look.
Netatmo isn't showing a price for JUNE yet, but it will be $99 (according to the Consumer Reports ShopSmart magazine I saw it in).  You can sign up at the Netatmo JUNE site to be notified when JUNE is released.