We use affiliate links. If you buy something through the links on this page, we may earn a commission at no cost to you. Learn more.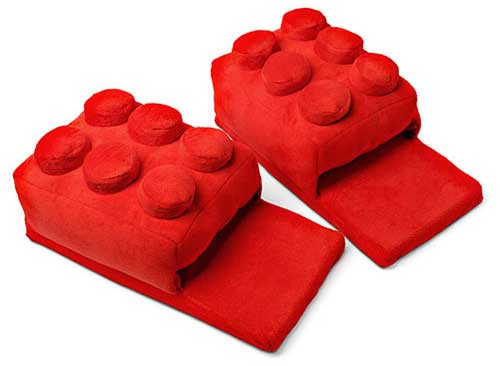 Are you a LEGO fan? I bet you don't have a pair of these snazzy LEGO slippers under your bed. Only the true LEGO fanatic will add a pair of these LEGO Brick slippers from Convenient Gadgets & Gifts to their brick collection. These slippers are designed in the shape of a 6 post brick and are available in red or blue. They come in one size fits all as long as your foot isn't larger than a men's size 12.
LEGO Brick slippers are priced at $14.95 a pair. Visit Convenient Gadgets & Gifts for more info or to place an order.