We use affiliate links. If you buy something through the links on this page, we may earn a commission at no cost to you. Learn more.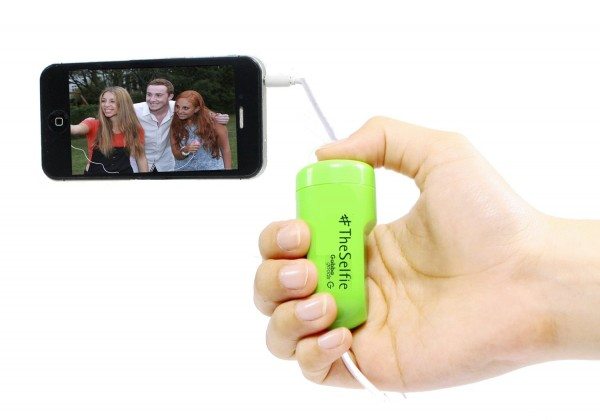 The selfie craze has swept the nation, it has been determined that some people are even addicted to taking selfies.  With smartphones having front-facing cameras, I guess this phenomenon was pretty much inevitable.  Heck, I was taking selfies with my little Olympus Stylus pocket film camera back in the 1980's, when I'd actually have to pay for the film and wait for it to be developed.  With millions of selfies flooding the intertubes these days, it seems hard to believe there could be a gadget out there that could make the process easier.  Well, there's a tchotchke for everything today and selfies now have their very own!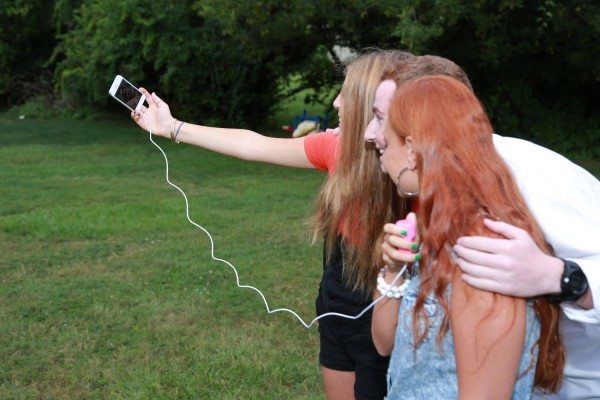 Meet GabbaGoods #TheSelfie Camera Remote Shutter Release for iDevices…sorry, Android users, you'll have to do your selfies the old fashioned way.  This solves the problem of how to hold the camera out from you with one hand while hovering your finger above the shutter button while not blocking the front camera.  It's such a simple solution, it plugs into the audio port of your iDevice and gives you a nice, large shutter button for your free hand.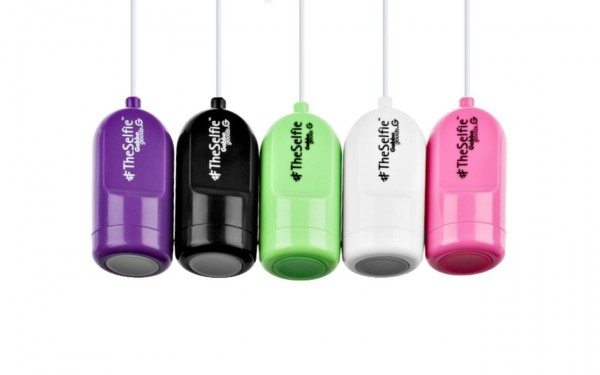 It comes in several colors to suit your taste.  No additional software or batteries needed.  It's darn cheap, too, only $17.50 from Amazon.  So snap away!