We use affiliate links. If you buy something through the links on this page, we may earn a commission at no cost to you. Learn more.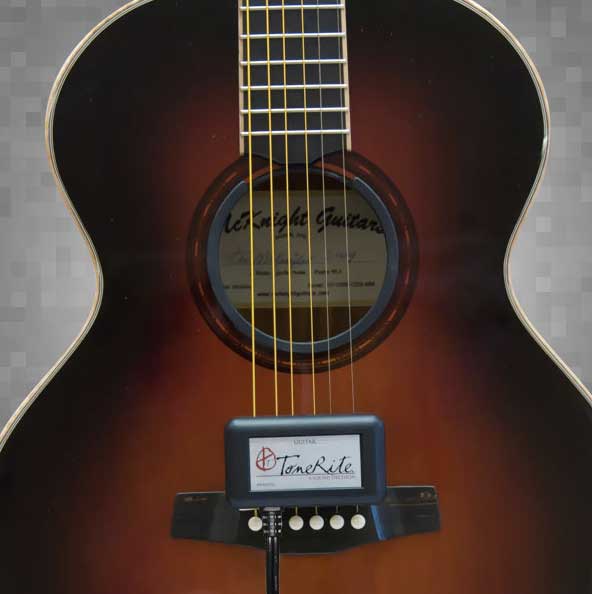 People who play guitars and other stringed wooden instruments often covet vintage instruments because they usually have better tone due to years of vibrations from being played. But no one wants to wait 50 – 100 years for their newer instrument's sound to "open up" and resonate more. ToneRite is an electronic device that uses special frequencies to vibrate the wood, simulating playing the instrument without actually strumming the strings. There are versions of the ToneRite for the guitar, violin, mandolin, viola, cello, ukulele and double bass. The unit is placed to come into contact with the bridge without touching any of the instrument's varnish. According to the claims, two to three "treatments" of 72 hours will result in added volume with a fuller and more balanced sound. The price for accelerated aging is $149 for guitars and $199 for ukuleles.
I'm actually waiting for a custom ukulele and think it would be interesting to try a gadget like the ToneRite to see if their claims are real or just imagined.
For more info, visit ToneRite.