We use affiliate links. If you buy something through the links on this page, we may earn a commission at no cost to you. Learn more.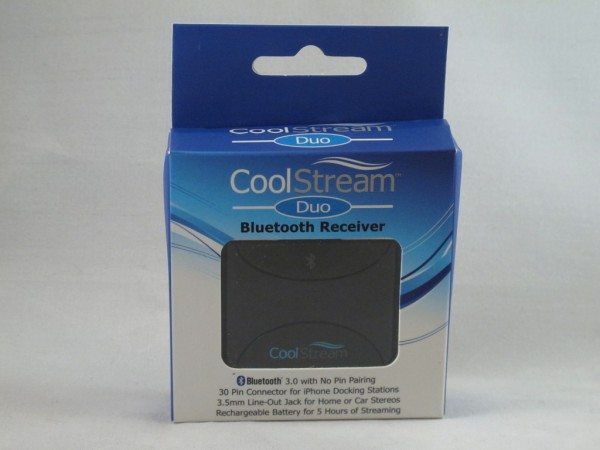 If you're going to market another Bluetooth receiver in an already overcrowded market, it would make sense to differentiate yourself with a unique feature.  At Coolstream they have made their Duo receiver different in the way it connects to the playback device by plugging in directly to the 30 pin connector on an iPhone docking station.  Is it enough to make it a smart buy?Let's be honest.  There's nothing exciting about a Bluetooth audio receiver.  They've been around long enough that most of the bugs have been worked out.  The Coolstream Duo works well and does what it claims.
Specifications:
Bluetooth receiver with 30 pin connector. Plugs into iPhone or iPad docking stations or car iPhone/iPod cable.
3.5mm auxiliary line-out jack connects to home and car audio equipment. 3.5mm auxiliary cable included with CoolStream Duo.
Pairs with all iPhone models, iPads, Android phones, and any other Bluetooth-enabled device.
Supports Bluetooth music streaming from mobile device to docking stations, home stereos, boom boxes, or car speakers.
Bluetooth version 3.0 supports Advanced Audio Distribution Profile (A2DP) for true stereo sound.
No Pin Pairing and Auto Power On.
Maximum Bluetooth Range is 30 feet.
Automatically detects 5V (home) or 12V (car) Power Supply.
To achieve best quality sound, mobile device should be at maximum volume.
AVRCP (Audio/Video Remote Control Profile) not supported.
Not compatible with car entertainment system's command and control functions (ie steering wheel volume control).
Does not support hands-free calling.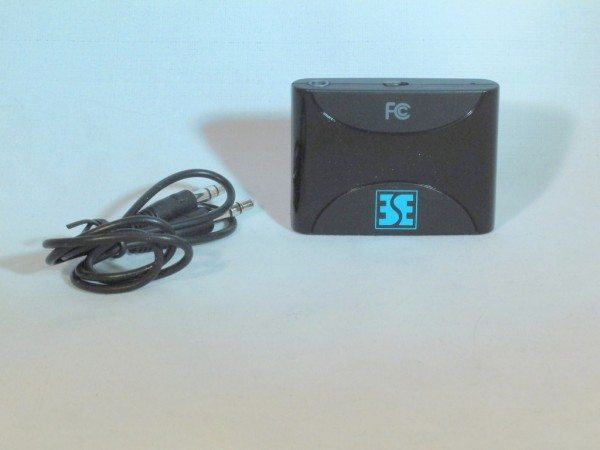 In the package are the Bluetooth receiver and 3.5mm audio extension cable.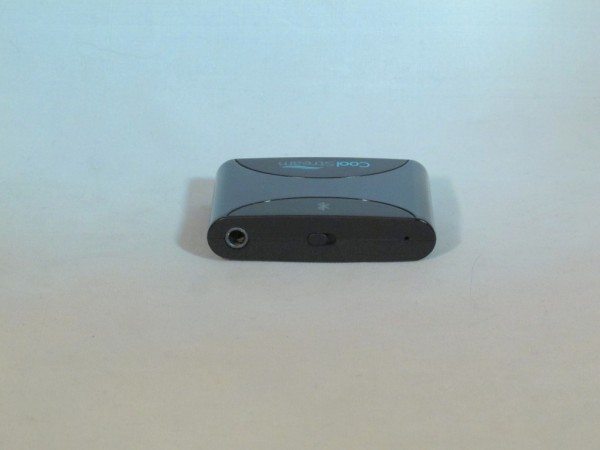 On the top are the on/off switch, LED (all the way to the right), and 3.5mm audio jack.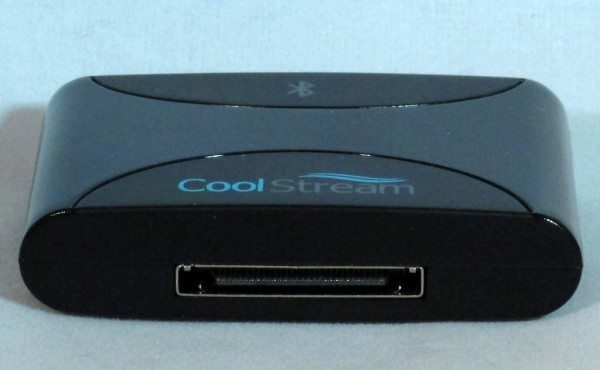 On the other side is an Apple 30-pin connector.
I wasn't able to test out the 30 pin connection feature of the Duo because I couldn't find an iDock of any type from friends or family.  Perhaps we live in an iDock-free zone. The Duo will also work with the 30 pin connector in some cars, none of which I own, so I will take it on faith that it works with the list of devices claimed by Coolstream.  I did however, plug a 30-pin Apple cable into the Duo to charge it, which it did and also it popped up as a found device on my PC.
Never miss one of our posts again. Sent MON, WED, and FRI with the latest gadget reviews and news!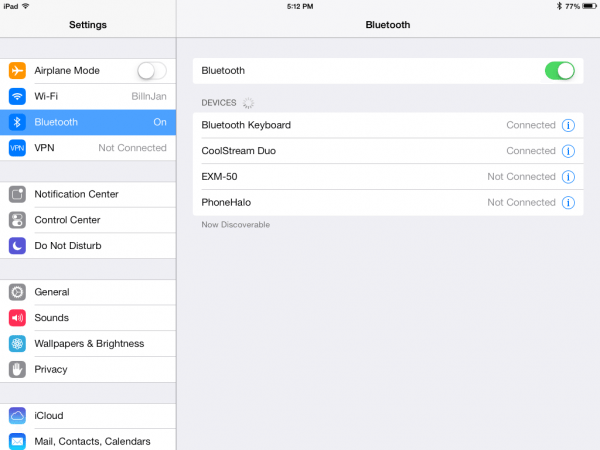 The Duo had no problem with an assortment of iPads and iPods.  Once paired to a device, it will be recognized on subsequent connections.  There is no password required.
I've been using the Coolstream Duo for about 3 weeks with no problems.  My major use is with a pair of headphones, via the Duo 3.5mm audio jack, which I can now use wirelessly to connect to my iPad.  I have also connected the Duo to the auxiliary input of a sound system, so I can stream the audio from my iPads and iPods.  When used with the headphones, there is plenty of volume, but when hooked to the sound system, both the iPad and sound system have to be at max to provide any meaningful volume.
If you're someone who purchased a docking station with a 30-pin connector and have now upgraded your iDevices to those with the Lightning connector, the Duo can add life to your purchase.  Just plug the Coolstream Duo into the dock, and it will be powered and act to receive the audio from your new iPad/iPod/iPhone or any Bluetooth device.  For those that purchased a Mercedes to work with their 30-pin iPhone, you don't have to sell the car when you buy an iPhone 5.  You can use the Duo to stream audio via Bluetooth. 😉
Product Information
Price:
$39.99
Manufacturer:
Coolstream
Retailer:
Coolstream
Requirements:

Bluetooth transmitting device

Pros:

Light weight
Easy setup
Multiple modes of connection

Cons:

Low volume on some devices