We use affiliate links. If you buy something through the links on this page, we may earn a commission at no cost to you. Learn more.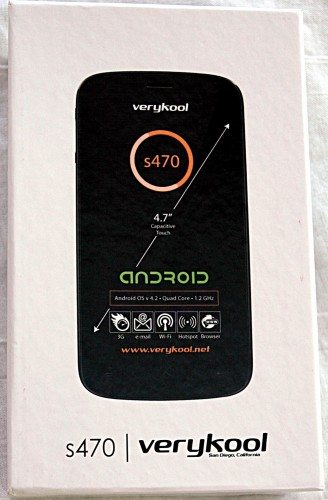 The verykool s470 is a full featured 4.7″ no contract/unlocked dual SIM Android phone marketed as an affordable "buy it and use it anywhere" device. This is a market segment that's fairly sparsely populated in the US among the major phone OS platforms – for example the Nokia Lumia 520/521 (sub $100 no contract) in the Windows Phone 8 space, and  several older models of Android phone. The s470 delivers impressive hardware specifications and a fairly current Android 4.2 OS  at a little over a $200 price point. Of course it also cuts some corners to hit that price, but for an unlocked/no contract 3G phone it packs a lot of features into an attractive package.
Debox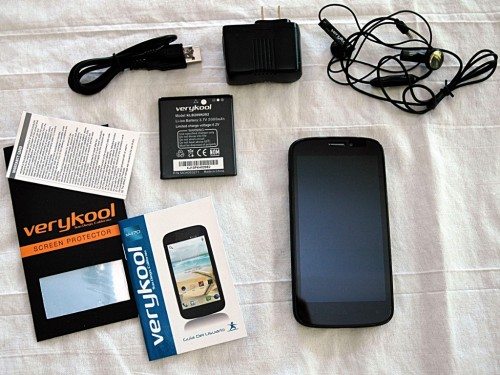 Inside the box, you'll find the s470, a sparse but sufficient setup manual, screen protector, the 2000mAh battery, a headset, and a USB cable and charger. In other words, everything you'll need to get up and running on any cellular network.
The Tour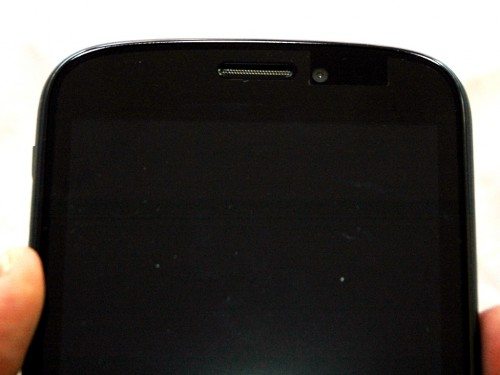 The phone itself is 10.mm thick (not the thinnest, but thin enough) and a bit wider and taller than its 4.7″ diagonal (720p) screen at 2.8″x 5.4″. It weighs in at 150 g. When you pick it up, it feels solid – and yes, it's 50% heavier than an iPhone 5… but it's only 20g more than a Samsung Galaxy S4, and most people are strong enough to heft those few extra grams. The top front is where you find the usual speaker, 2MP front facing camera, and proximity sensor.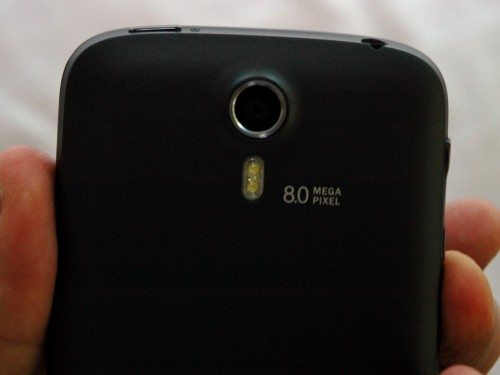 The back has the 8MP rear camera and LED flash.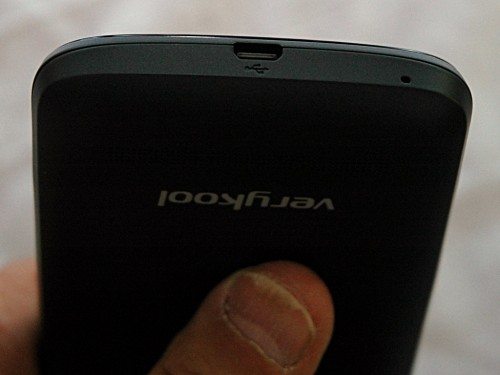 The microUSB port and mic are on the bottom. There is no obvious noise canceling mic on top, so that's one corner that was cut.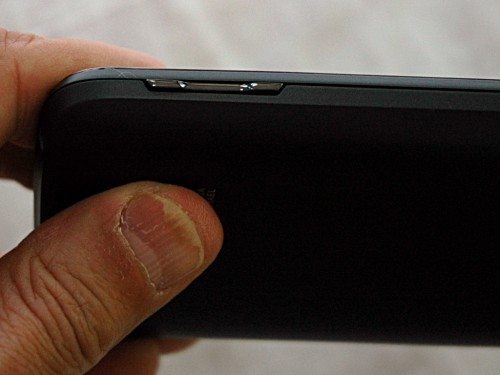 The left side has the volume up/down rocker.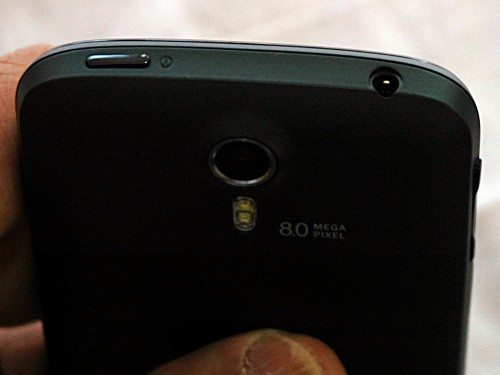 And up top is the headphone jack and power button. Notice a camera button? Me neither, but then again even the top of the line Galaxy S4 omits this button.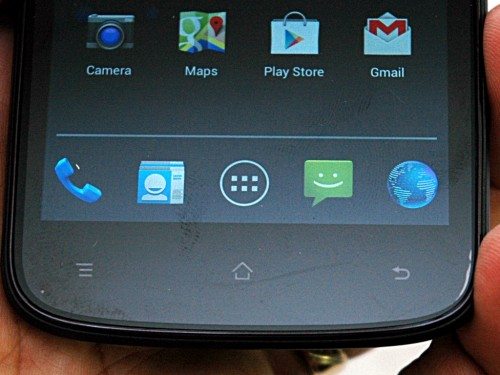 Across the bottom are the standard menu, home, and back capacitive buttons. I still have the shipping screen protector on in this shot, the display itself is a very nice TFT IPS 720 x 1280 display. No claim is made as to the durability of the glass – it held up fine to my usage during the review, but that might be a concern for the long term durability of the phone.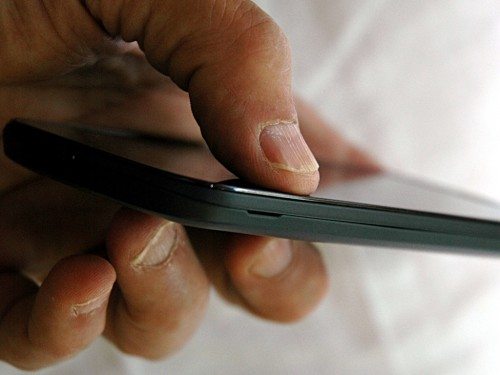 The lower right edge of the phone has a notch to pry off the back to get inside to swap battery, insert SIMs, and get to the T-Flash/SD Card slot.
Inside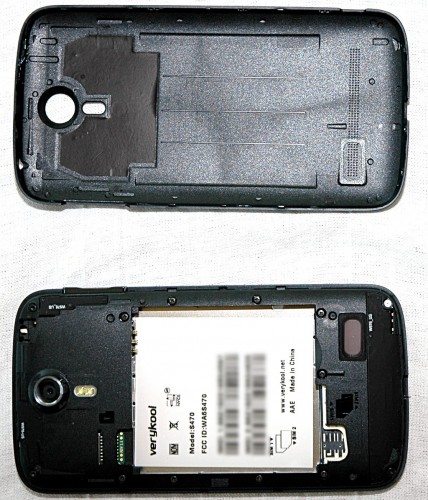 The inside back of the phone features a T-Flash slot (lower left of the battery bay.) I hear you ask "T-Flash?" and I agree – treat this like a microSD Card slot (max 32GB) and you'll be fine. The lower right side of the bay is where you find two SIM slots. One of the things that would have been really awesome for verykool to include in the box would be a set of those sub-$1 SIM adapters so those of us with micro  or nano SIMs could use them in the s470 without having to track one down. At any rate, you have two SIM slots there, and the phone will use both if you've got two accounts.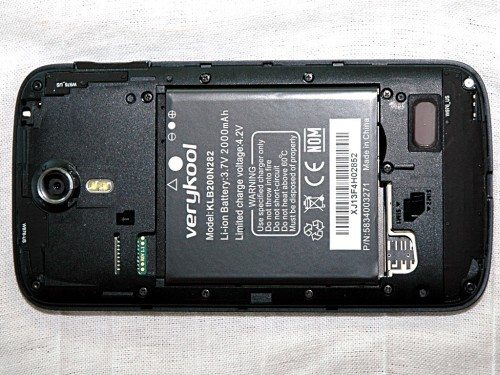 The supplied battery is 2000mAh, and provides very good battery life. You're probably helped out here also by the lack of LTE/4G cellular radios, 1GB RAM, and not the fastest CPU ever. Speaking of which, that CPU is a 1.2 GHz ARM Cortex Quad Core A7, which I'll talk about more in a bit.
Yep, It's an Android Jelly Bean Phone
With a little hunting for an adapter, I tossed my current AT&T LTE micro SIM into the s470, charged it up, and tried living with it for a while. My daily driver phone was a Lumia 920 (Windows Phone), and my work phone is a Galaxy S4. The s470 did just fine replacing the 920, and (given the price difference) wasn't that far behind the S4 for typical uses.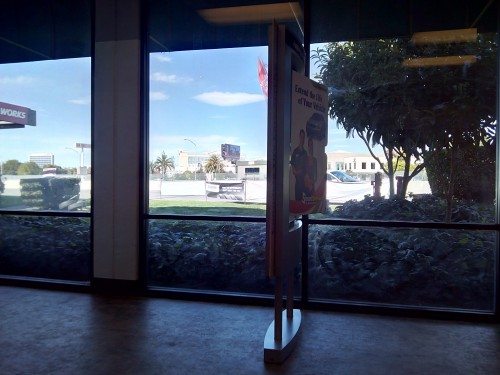 The rear camera is good enough for Instagram use.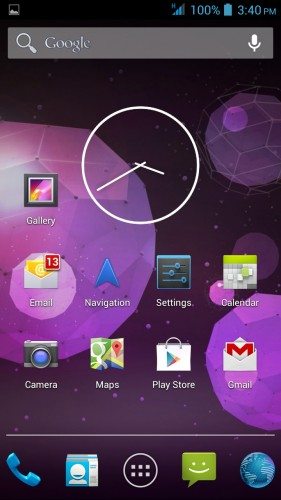 The out-of-box experience is pure stock Jelly Bean. This isn't a bad thing at all.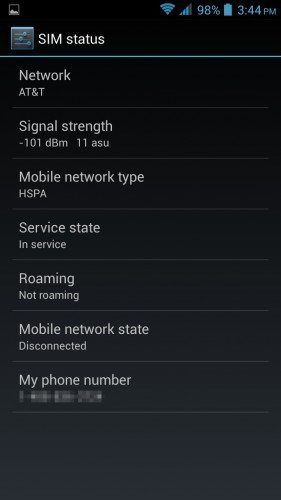 Even with an LTE SIM it was able to connect and run on AT&T – not at LTE Speeds, but at full HSPA speed, which was awesome just a year or two ago. The full list of bands is 3G (850/1900) and 2G  (850/900/1800/1900), which makes it functional on the AT&T and T-Mobile GSM networks.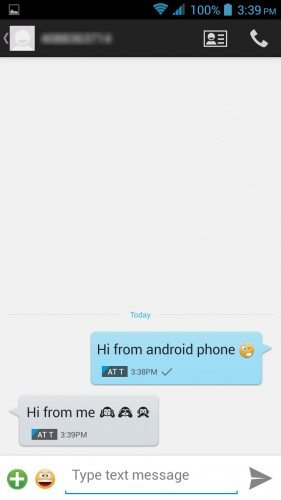 SMS messaging. Check.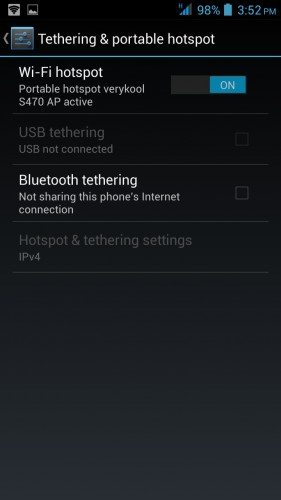 Tethering enabled (on a non-tethering plan.) Check.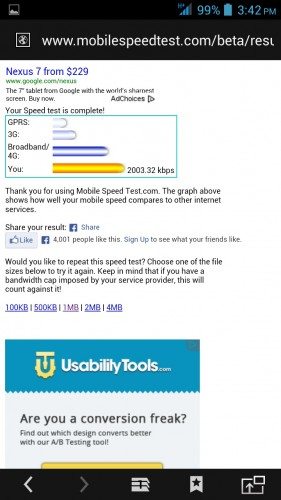 2Mbps 3G data speeds. Check.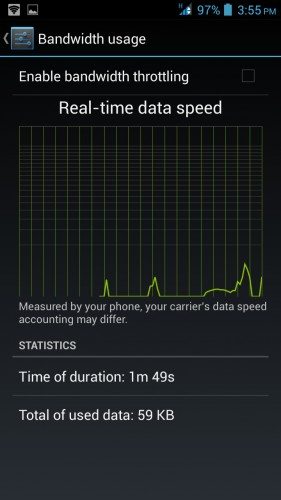 Graphs with no axis labels. You have to love Google.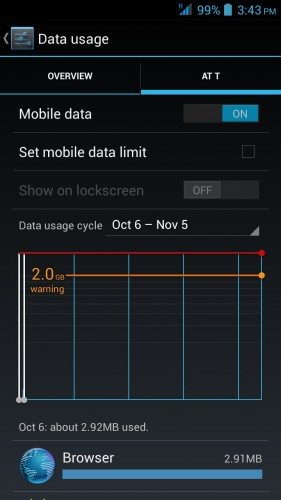 I did suck 3MB of data down in a few minutes.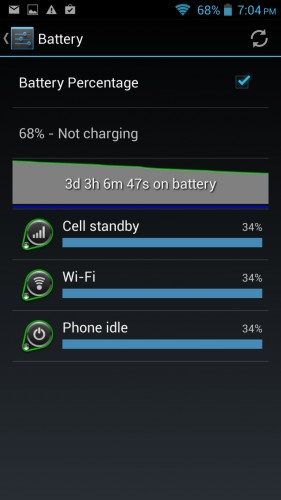 Standby time on WiFi is impressive. This is the phone powered up, on WiFi, but unused for three days.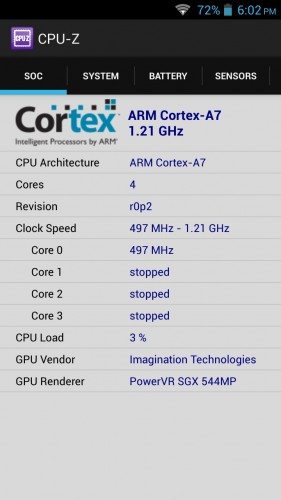 We can verify that the CPU is what it is advertised to be.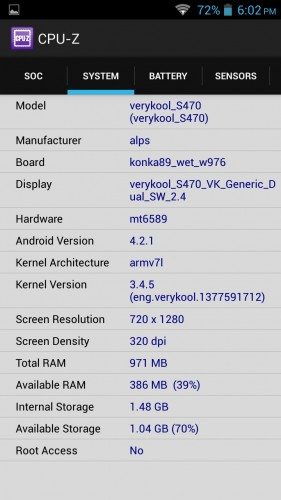 And that the other hardware and the Android version are as expected. RAM memory is sufficient at 1GB to run Android 4.x versions. The internal storage is a little anemic at 2GB – it would be nice to see at least 8GB there – but a 16 or 32GB SD card is the cost of a few coffees, so it's not a huge hardship to expand the storage that way.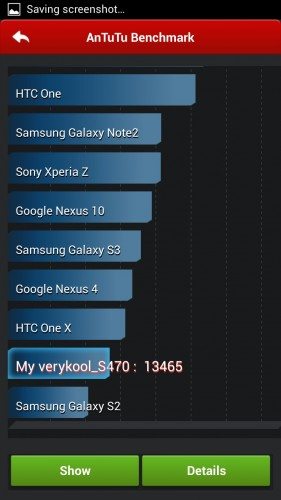 Benchmarks don't really tell the full story, but as you expect the 4 core CPU running at the same clock as the 2 core A7 in the Galaxy S2 gives the s470 a nice boost. It's noticeably slower than the S4, but very comfortably into the usable speed range.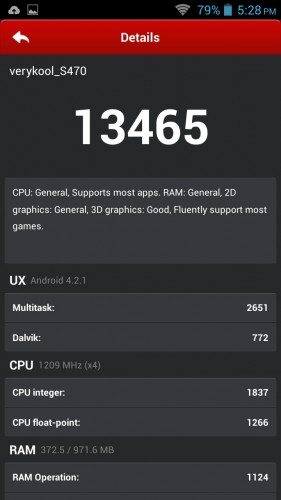 And the benchmark program agrees with me.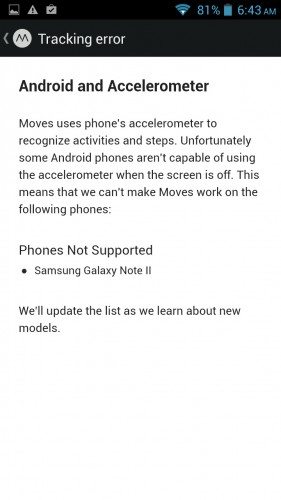 I found this other oddity/cost cutting decision when I tried to use the Moves app. That is one of the many pedometer-style apps available, and it quickly freaked out and let me know that when the screen powers off, the sensors do too.
Passing Is Not Failing
The s470 is pretty cool. For $229.99 brand new, unlocked, not full of bloatware, it's definitely worth a look. I was able to use it as a developer phone, it has full Google Play support, and it's fast enough that you don't ever feel like you're waiting on the phone to do something. Could you ask for more? Sure, but it will cost you. The big carriers are beginning to offer reduced cost plans if you're off contract, and there are lots of smaller GSM carriers (and T-Mobile) where you bring your own device – in those cases the s470 could well be a worthy device.
Product Information
Price:
$229.99
Manufacturer:
verykool
Requirements:

GSM SIM in any of these bands 3G (850/1900) - 2G (850/900/1800/1900)

Pros:

Unlocked
No contract
Stock Android
Reasonable performance
720p HD display

Cons: