We use affiliate links. If you buy something through the links on this page, we may earn a commission at no cost to you. Learn more.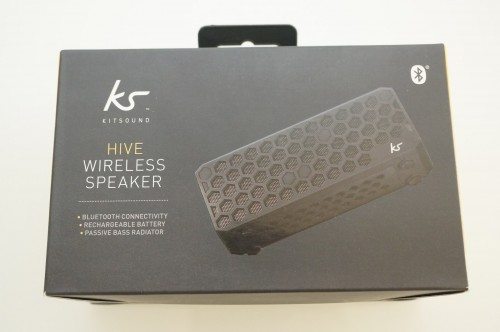 Portable music has been a hit, especially  since Sony first developed their Walkman players and then Apple introduced their iPods.  But usually these portable players require wired headphones for you to enjoy your music, or you had to plug them in to huge speakers to fill the room with music.  Kitsound's Hive Wireless Speaker solves the problem by providing the best sounding wireless speakers in a portable size.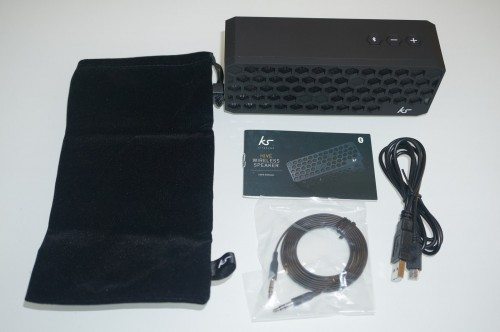 The Kitsound Hive Wireless Speaker comes with a 3.5mm cable, carry bag, USB charge cable, and the user manual.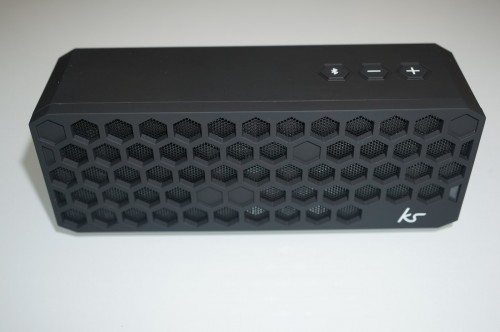 The Hive Wireless Speaker is named appropriately since it has a honeycomb design.  It only comes in black and has a soft touch coating to it.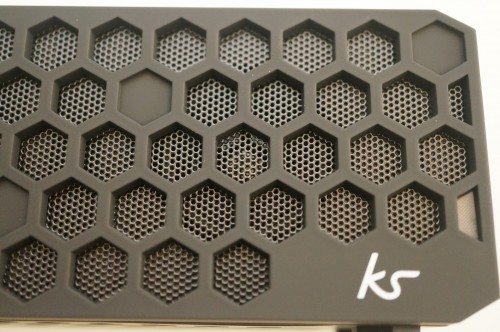 There's a metal grill behind the honeycomb design.  The design is nice, but I think it would be hard to clean when dust gets collected there over time.  On the right by the edge is a blue LED that shows when the Hive is on.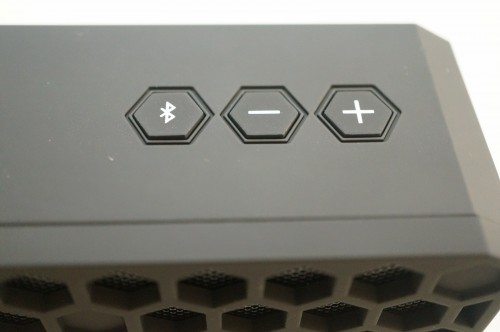 On the top are the volume up/down and Bluetooth buttons.  I was able to pair the Hive to 3 Bluetooth devices without having to re-pair it each time.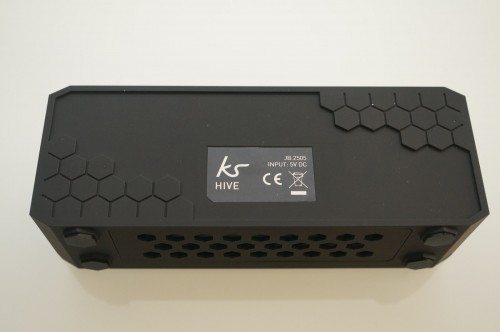 There are four grips on the bottom of the Hive that do a pretty good job at holding the Hive in its place when the bass vibrations are high.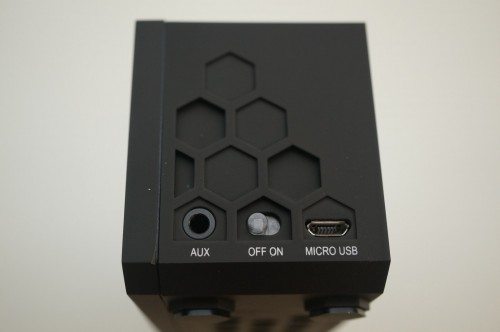 The right side contains the standard 3.5mm port for wired connections, on/off button, and a microUSB charging port.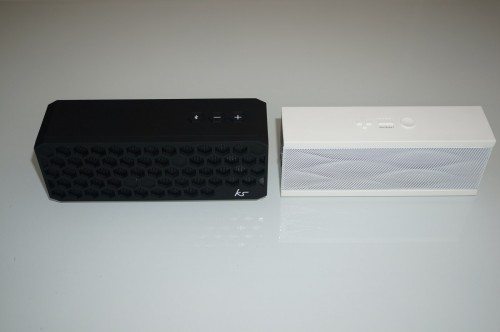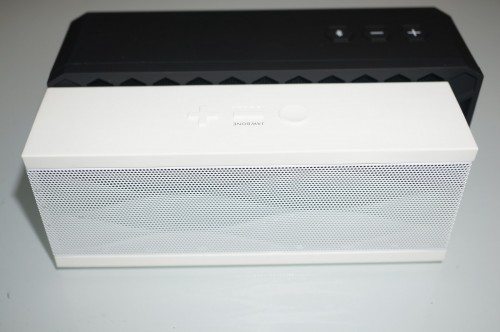 This is not my first wireless portable speaker.  I also own a Jawbone Jambox, which I love and use daily.  Physically, the Hive is a bit bigger than the Jambox.
Now comes the most important part of a speaker review. How does it sound and how does it compare to my Jambox? I only need one word to describe it…"WOW!" Or maybe six words…"Holy cow this speaker is amazing!!"
Yes, the Hive Wireless Speaker blows the Jawbone away in sound quality and volume. There's barely any distortion when the volume is all the way up. The mids and lows are reproduced fairly well and definitely better than the Jambox. There's also a built-in mic if you happen to get Justin Bieber to sing you a song over the phone – or for use as a speakerphone. The battery lasts around 8 hours on full blast.
Superior audio, amazing bass, long battery life, high volume – enough said! Go out and buy this! MobileFun has it for $79.99, which is a great deal for the amazing speaker you're getting. While you're there, pick up some accessories for many mobile devices like the iPhone and the Nokia Lumia 925, which is a great phone to pair with the Hive!
Product Information
Price:
$79.99
Manufacturer:
Kitsound
Retailer:
MobileFun.com
Requirements:
Pros:

Amazing sound quality
High volume
Superior bass

Cons: