We use affiliate links. If you buy something through the links on this page, we may earn a commission at no cost to you. Learn more.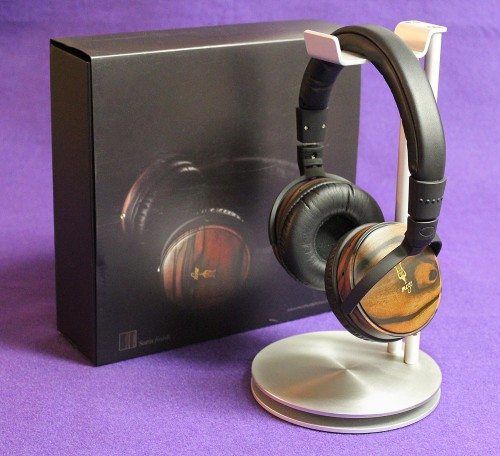 Over the past few months, I've been using and testing the Meze 73 Classics headphones. Meze is a relatively new company, and they have a niche that a few – but not many –  headphone makers have: their headphones are made out of wood. While that's becoming more common, Meze strictly uses ebony wood, which helps the headphone have a more natural sound… well, that's what Meze says, anyway. I'm not entirely convinced that ebony is the holy grail of headphones. There are too many others that sound as good as these in the same price range, and they're not made of ebony. However, one fact can't be disputed: no other headphones look like the Meze 73 Classics. Each one has its own unique grain pattern, and they are also put together very well.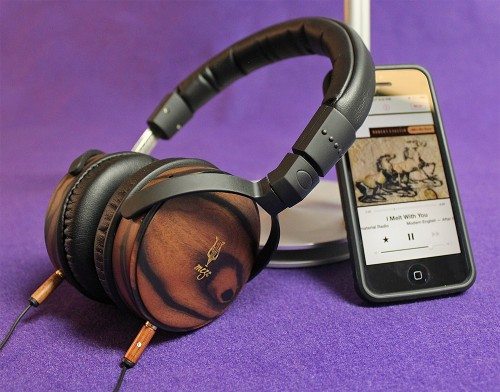 Meze headphones scream class. They are not showy or flashy, but rather understated with rich tones and classic looks. Wear these around your neck while commuting, and they probably won't be noticed, which could be a good thing if you're worried about theft. The satin-finished dark ebony cups are lightweight and strong. Gloss ebony is also available at the same price. Each cup is softly padded, as is the headband. They are quite comfortable, and wearing them for hours is not an issue. When the headband is extended, the underlying bright, metal frame looks and feels a little cheap. It's the only downside to an otherwise coherent look.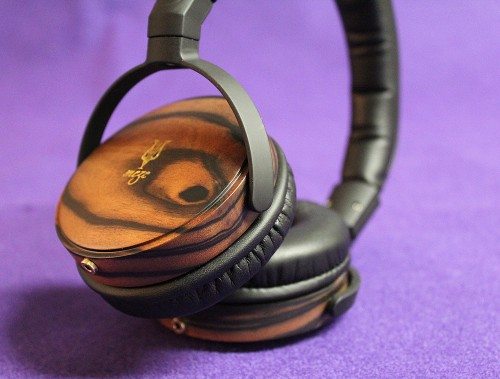 The speakers in the 73 Classics are an oversized 50mm with a frequency response of 18Hz – 22KHz – which simply means the headphones can reproduce sound that's beyond your ability to hear. It also means that they should reproduce highs and bass realistically. However, numbers don't tell the whole story. It's how they sound in real life that matters. And the 73 Classics do sound really good. I particularly like the way bass is not so powerful that it drowns out the middle frequencies, which is where vocals lie. It's not easy to have potent bass without squashing the other frequencies, but Meze has managed to do it. Also, the higher frequencies are not overly bright, which helps music sound smoother and easier on the ears, especially over extended listening sessions.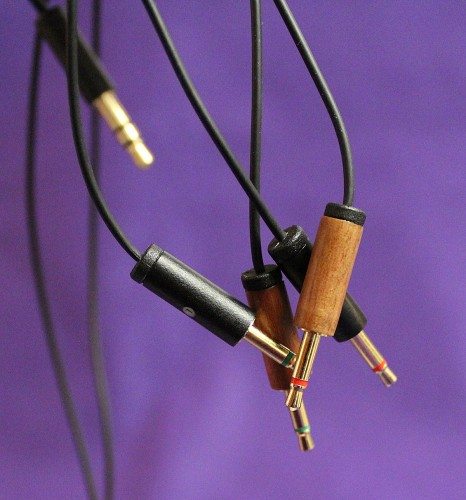 The 73 Classicss are bilateral headphones. When you place them on your head, you don't have to think left or right, since each side is identical. it's the cable that determines which speaker is left or right. The "Y" design splits and connects to each ear cup. One is marked L for left and the other, R for right. Unfortunately, the markings are so small, I have trouble telling the difference between L and R, and I wear glasses. It's an unnecessary design flaw.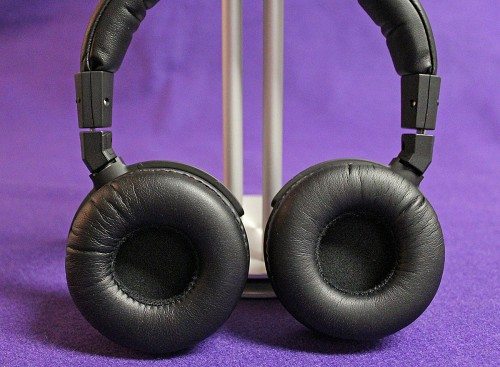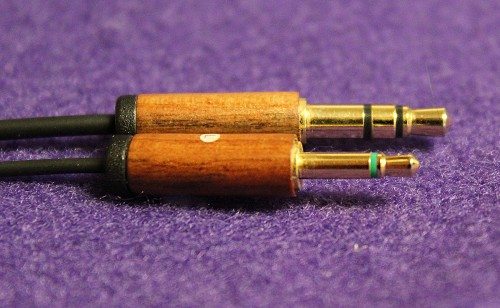 The cups of the 73 Classics twist so that they lie flat. However, they don't fold, so they're not very suitable for commuting. Plus, there is no case or travel pouch offered. Although there is a cardboard box with a magnetic flap, the lack of a pouch or case is a big omission. There are two strong, removable cables included; One has wood stress points and the other plastic. I don't understand the reasoning here unless it's just cosmetic. Otherwise, they are identical. There is no mic for phone use, but that's never an issue for me. Others may disagree. For some reason, the 2 plugs for the ear cups are smaller than the mini plugs normally used. They are like mini-mini plugs. If you lose or your dog chews both cables, you will have to get new ones from Meze, directly.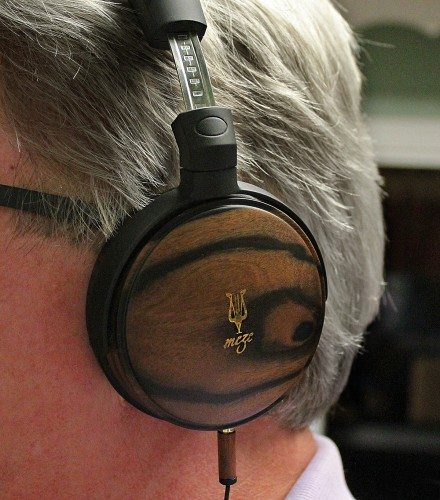 As Meze states, the sound is on the warm side. Whether it's because of the ebony wood or not, who can say? But since they sound this good, I won't argue the point. Because the bass is more accurate than mind-numbing, hip-hop music lacks that killer throb. Fine by me, because other genres sound just fine, especially classic rock and acoustic. The Australian group Icehouse combines 80s pop with Roxy Music influences that can be both beautiful and a kick in the teeth, depending on the song. "Baby You're So Strange"  is a song that leads with distorted guitar overlaid on a drone-like beat that quickly veers out of control with lead singer sarcastically belting, "You're weird, man,"  at the end. The 73 Classics don't quite provide all the wallop this song exhibits, but the musicality is there and so is clarity. There is a lot happening in the song and the 73s capture the necessary detail. Nothing gets muddy.
I sampled the first Jeff Beck solo album, "Truth," using a FiiO X3 portable music player I recently received to review. The files were in a high resolution FLAC format. From the wah-wah sounds of "I Ain't Superstitious" to the distorted rude sounds of "You Shook Me," Beck's searing guitar work countered and complimented a young Rod Stewart's lead vocals. The 73 Classics were able to handle this extra information within the higher-res files, although I've heard better from headphones specifically geared for these types of files. Even so, they were still still fun to listen with, using this new player.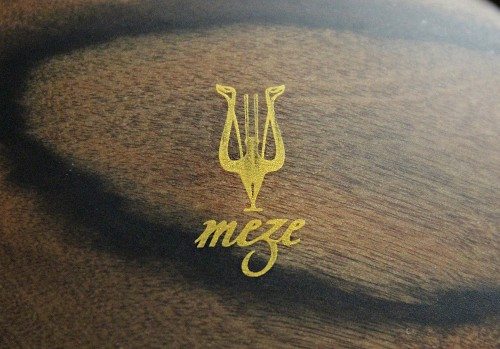 The Meze 73 Classics headphones have a lot going for them. They're very comfortable over long listening periods, sound accurate with tight – not overblown – bass and have a warm, friendly audio quality to them.  Plus, they're well made with a subtle, but rich feel of ebony wood. It's a realistic combination that works well on paper and in real-world testing.
Product Information
Price:
$239 US
Manufacturer:
Meze
Pros:

Well made
Warm sound, as advertised
Detachable cords
Classy look

Cons:

Miniplug connections to cups unnecessarily small
Expensive
No case