We use affiliate links. If you buy something through the links on this page, we may earn a commission at no cost to you. Learn more.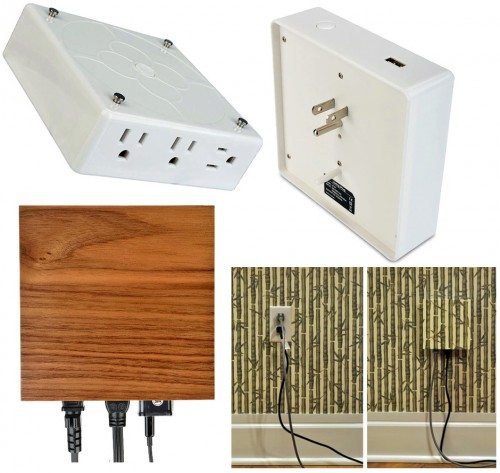 If you're reading this, you probably have a lot of gadgets – maybe more than you have outlets in your home.  Some of you also have young children, and you've probably spent a lot of money on gizmos to try to prevent the little ones from harming themselves by sticking things into the outlets you have.  There are a lot of new outlets on the market that you could have installed in your home that add USB jacks to the wall outlets and others that incorporate child-safe plug covers, but those all require you (or a hired electrician) to wire them into your home wiring.  You can increase the numbers of the outlets in your home and make them child-safe without unscrewing a single outlet cover with the INLET from LivingPlug.  The INLET plugs into an existing double outlet, covering the faceplate and sitting flush against the wall, and coverts it into a triple outlet plus one 2.1A USB jack.  The outlets have been designed to allow no power to flow when a metallic object is inserted into only one side of the receptacle to keep your child safe.  INLET has a surge protector inside and a power button on top to turn off all those power vampires.  Optional covers for the INLET are available, like the wooden or the wallpaper-covered examples above.  You will even be able to order custom faceplates with your own images on them.
An INLET is $25.00;  faceplates will range from $15 to $40.  Online ordering will be available soon; you can leave your email to be notified when it's available.