We use affiliate links. If you buy something through the links on this page, we may earn a commission at no cost to you. Learn more.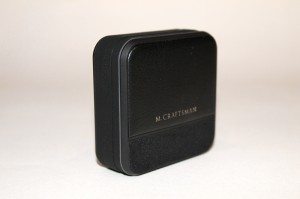 I have a confession to make. When I am on the go, I live in constant fear of running out of juice, and I love being able to charge my multiple gadgets almost as much as owning my multiple gadgets.  I get a slight thrill by seeing that '100%' in the status bar.  I admit it.  So sue me.  But when I saw the M.Craftsman Breathe – Luxury Portable Charger, I was intrigued more by how it looked than by the fact that it was a portable charger.  Is outer beauty the only thing it has going for it?  Could there be more lurking just beyond the surface?  Brando sent us one so we could find out!
Initial thoughts
When I first looked at the packaging, I thought it was odd.  If I walked by this in the store, I wouldn't give it a second look because it looks like a health device of some kind, or maybe a cosmetics product.  The word that stands out to your eye is 'breathe', and then under the device the words that stand out are 'touch it, breathe it'.  I honestly have no idea what that means.  The soft muted colors of the package just make it non-descript, but I must admit the small size is amazing.  This thing is going to be very easy to carry with you, and I imagine that it will appeal to women mostly because of its look and feel.  I am sure it will fit very nicely in a woman's purse.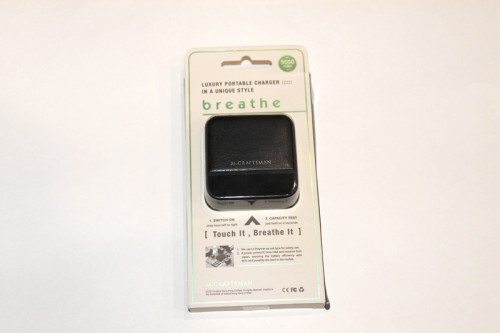 Specs
Cell Capacity: 5500mAh
DC Charging Time: around 3.5 hours
Dimension: 2.6″ X 2.6″ X 1.2″
Output Voltage: 5V
Output Current: 0.5A-2.0A
Operating Temperature: 0-45 degrees
Cell type: Li-Polymer
It comes in 10 different colors, so you are bound to find one that suits you.  It is also priced at $56 which is a very good price for a 5,500 mAh charger. It only comes with a USB cable in the box, so no power brick is included, but for the price I can't complain about that too much. The Breathe takes up less counter space than a regular size Post-It notepad, but it is thicker.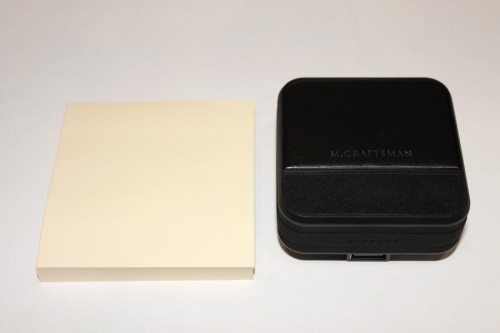 It has rounded edges, and it is covered on the top with soft leather and a strip of what feels like suede to me. Its sides are covered in a textured soft rubberized material to make it easier to grip.  The bottom of the Breathe tapers down to a circular flat surface with a microUSB port labeled "input" at the back and a full-sized USB port in the front labeled with the USB symbol.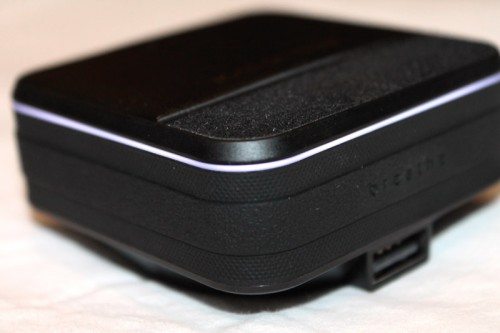 Instead of normal colored indicator lights that you see on most power chargers, the Breathe utilizes a thin white indicator light that runs all the way around the top edge of the device (see above), and this light blinks in certain patterns to tell you what the status of the charger is.  However, there are no instructions of any kind in the package to tell you what the indicator light means.  Initially this was very frustrating, because the indicator light blinks in odd patterns, and I had no idea what the blinking meant.  How much charge was left?  When was it fully charged?  I had no clue.  And the website for the product did not shed any light (pardon the pun) on the issue.  After much investigation however, I figured it out.  Read on.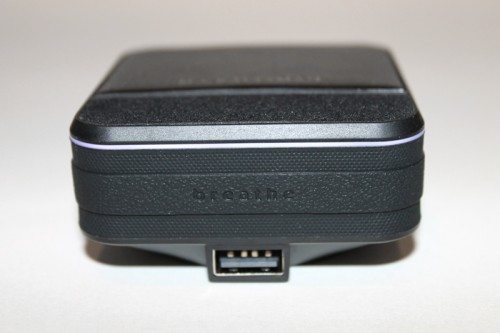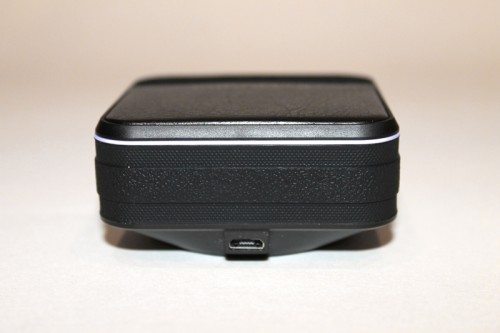 Performance
The Breathe doesn't automatically detect when a device is plugged up, so you must turn on the Breathe before it will begin charging. To turn on the Breathe, you have to slide your finger across the suede strip on the top of the device from left to right; sliding from right to left won't do it.  Once you slide your finger, the indicator light will begin to slowly pulse on and off.  This means it is ready for your device to plug up.  If you don't plug up a device to charge, it will turn itself off after about a minute.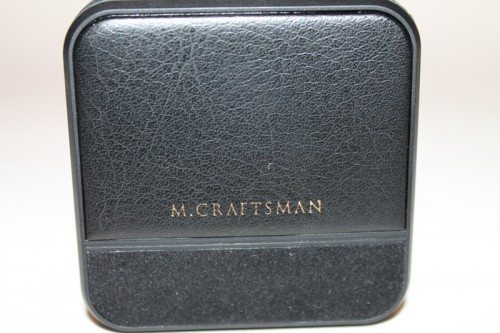 The Breathe went from completely dead to fully charged in 3.5 hours when I charged it with the high-speed USB charging port on my computer.  Pretty darn good for a 5,500 mAh battery.  My completely dead cellphone with a 1,400 mAh battery took 4 hours to completely charge with the Breathe.  That's not so good.  So I repeated the test 3 times and got the same results every time.  I expected better than that.
To determine how much charge is in the Breathe, you press your finger on the suede strip and hold it for 2 seconds. It will then glow for a second, then blink a certain number of times.  The number of blinks tells you how much charge is left inside the Breathe.  5 blinks means a full charge, and 1 blink means it is almost dead.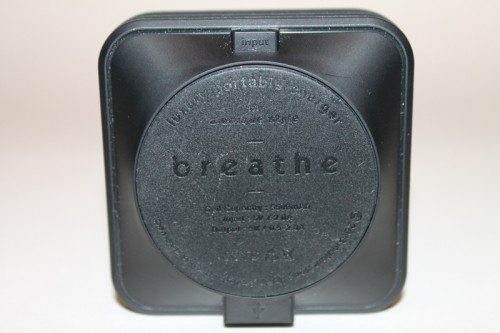 Bottom line
The fact that a 5,500 mAh battery is packed into this small package is amazing, and the price is fantastic.  This will fully charge most cellphones at least twice, and maybe 3 times.  The materials make it feel premium, and the package clearly states this it is a "luxury portable charger in a unique style".  So considering the fact that this device is covered in leather and velvet, looks like it belongs on the dash of your Ferrari, and comes in 10 color choices, I think they clearly know who their market is. I did find that the slow charging performance of this device is a problem for me, and the lack of at least basic instructions is disappointing.  My wife loves how it looks, and doesn't mind that it takes 4+ hours to charge her phone. She just plugs it up in her purse and goes about her business.  If a unique style and great portable size is what you are looking for, this one is it. I, however, expect to charge my gadgets faster than that, so I'll be skipping the Breathe and using one of my other portable battery chargers that perform better. I don't have a Ferrari anyway.

Product Information
Price:
$56.00
Manufacturer:
M. Craftsman
Retailer:
Brando
Pros:

Amazingly small size
Huge 5,500 mAh capacity
Solid fit and finish
Great price

Cons:

Can only charge 1 device at a time
Charges devices too slowly
Confusing indicator light