We use affiliate links. If you buy something through the links on this page, we may earn a commission at no cost to you. Learn more.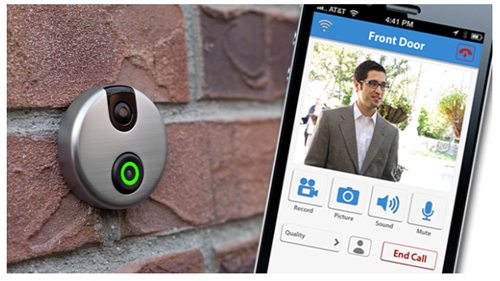 This is an indiegogo crowd-funding project.  The iDoorCam is a WiFi-enabled doorbell that works with an iOS or Android app so you can see, hear, and talk with people on your doorstep.  You connect the iDoorCam to the wiring for your existing doorbell, connect it to your WiFi network, and then you'll be able to "answer" your doorbell on your mobile device from anywhere in your house or anywhere you are connected to the internet.  The built-in camera with infrared night vision capability lets you see your caller day or night, and the microphone and speaker allows you to speak with your visitor.  The iDoorCam has a motion sensor that will be able to send you notifications when someone is on your porch, even if they don't ring the bell (planned as a future function).  The iDoorCam has a do-not-disturb feature for when you don't want any interruptions, and you can enable multiple users to be alerted by the iDoorCam.
This project is already at almost 150% funding, but the funding period doesn't end until September 16, 2013 (11:59pm PT).  All the early-bird specials are sold out, but you can reserve an iDoorCam for a pledge of $127.