We use affiliate links. If you buy something through the links on this page, we may earn a commission at no cost to you. Learn more.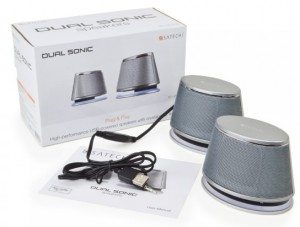 I love listening to music or podcasts on my home PC and at my office. Sometimes you just need to tune into something upbeat to get your work done!  My desk space is limited, so since I was given the opportunity to try out the Dual Sonic speakers from Satechi, I grabbed the chance.
Note:  Images can be clicked on for a larger size.
The Satechi Dual Sonic speakers are USB powered, with an in-line volume control knob and 1/8-inch audio jack.  All you need to do is plug it into a free USB port and off you go!  I decided to try them on my 27″ iMac, but they are great for a laptop as well.  If you wanted to carry them around in a bag, that would be easy to do.  The dimensions are 3.9″ x 3.6″ x 2.5″.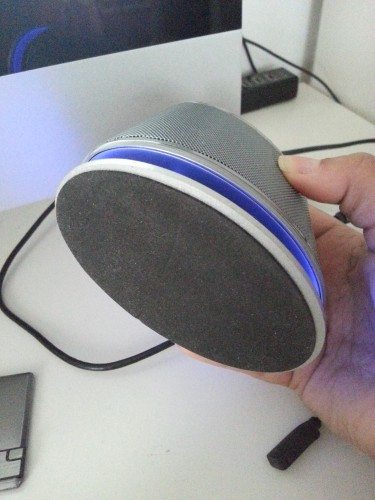 They are available in black or silver.  The speakers I received have a nice brushed silver metal finish, along with a padded base, so that they don't scratch your desk surface.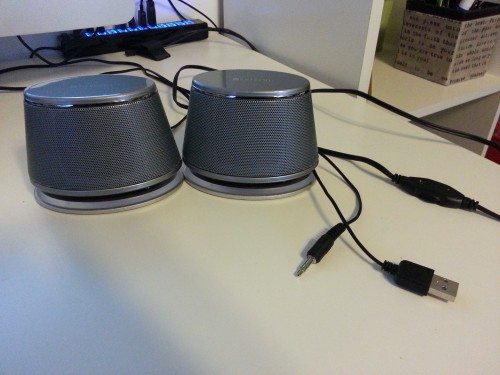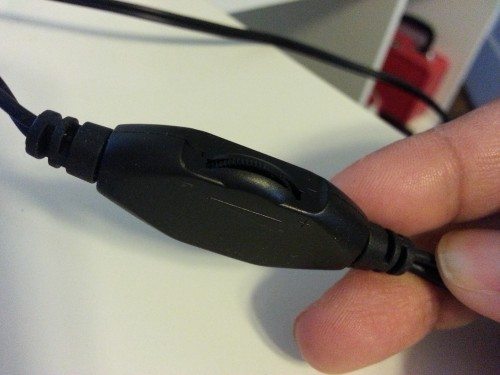 I really like that they have an in-line volume control. This is useful for when you use a computer that doesn't have an easy to reach volume key or on a PC that doesn't come with a volume control that is easy to get to via software.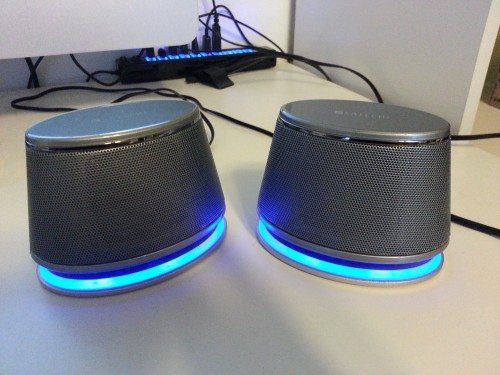 The first thing I noticed when I received the  speakers is the bright blue LED lighting!  I really like the way it lit up my white desk.  A nice touch, but will it have nice sound?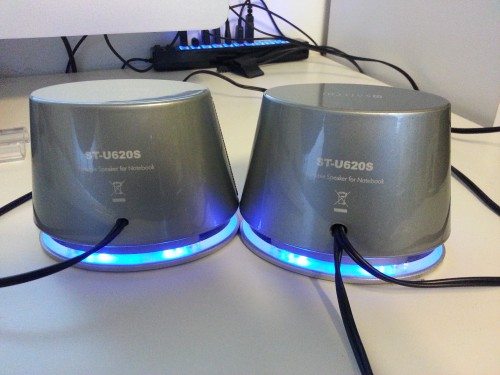 I plugged them in, and started up my Spotify premium account.  The first type of music I added to my stream was movie soundtracks, to see how highs and lows carried out through the speakers.  I was pretty impressed!  Then came a slight crackle.  I kept the speakers at a decent level, and kept the music going for about an hour or so.  After using them for this time, I never heard a crackle again, so maybe there was a different issue that caused this, perhaps from my iMac or otherwise.
All in all, I really like the Satechi Dual Sonic speakers for what they are, a small set of desktop speakers that are useful if you want to get a nice sound that is better than your laptop speakers.  If you are an audiophile, they might not be for you, but for the average user, these are great for a workplace or home office.  You can purchase the Satechi Dual Sonic speakers from their website for about $24.99, or at online retailers such as Amazon.com for the same price, along with choice of black or silver color.