We use affiliate links. If you buy something through the links on this page, we may earn a commission at no cost to you. Learn more.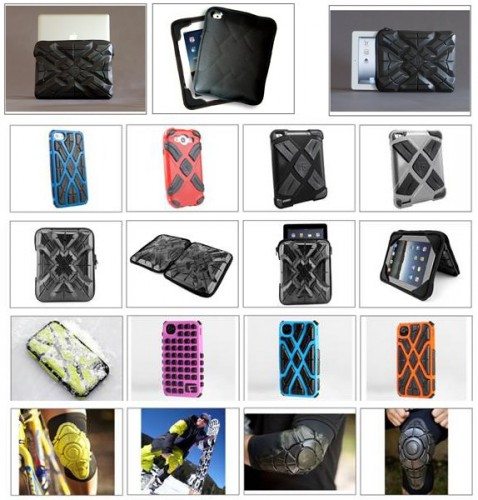 Enjoy the rest of your Summer with this great prize pack of extreme gear from G-Form. You'll be able to protect your gadgets and yourself with a variety of protective cases and wearable gear! Full contest details after the break.

Prizes:
1 lucky winner will win 1 each of the following prizes – 8 prizes in total:

G-Form: Elbow, Shin and Knee Pads
Body pads offer the first flexible, molded impact pad designed specifically to flex with your joints and become rigid upon impact
Innovative exoskeleton rate-dependent design ensures complete protection for active individuals
Made with PORON®XRD™ material to offer athletes a superior shield against impact
Reactive Protection Technology™ provides a flexible fit while still guaranteeing the ultimate impact absorption
Winner will receive a set of each: Elbow, Shin and Knee Pads
Prize value: $39.99
Website:  www.g-form.com

G-Form: Extreme iPad Sleeve Generation 2
Second generation of protective case for iPad & iPad2 now offers a second layer of revolutionary Reactive Protection Technology™ and more edge protection
Newest model of Extreme iPad Sleeve offers an additional layer of RPT™ impact absorbing protection under the zipper and other edge areas
Expanded interior space to more comfortably fit iPad 2 outfitted with smart cover
Offers all original features: absorbs over 90% of the energy resulting from a drop, repeated impact absorption, and water-resistant
Prize value: $69.95
Website: www.g-form.com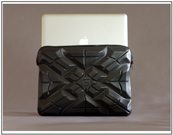 G-Form: Extreme Laptop Sleeve
Innovative rugged sleeve protects your laptop from impact unlike any other sleeve on the market
RPT™ technology allows extreme sleeve to be soft, flexible and light-weight, while still offering unparalleled protection
Case material instantly stiffens upon impact and absorbs over 90% of the energy resulting from the drop
Easily places into your bag, backpack or suitcase
Proven to protect against a drop from a 20 foot balcony, check it out HERE  
Winner can choose from 13", and 15" sleeve size
Prize value: $69.95
Website: www.g-form.com

G-Form: Extreme Edge Reverse™ 
Open-face iPad case incorporates RPT™ and Ballistic fabric for superior protection
A new spin on original Extreme Edge, "Reverse" is designed with a Ballistic fabric exterior, and Reactive Protective Technology interior, offering a more stylish option
Internal, built-in RPT offers "hidden" military grade protection, which absorbs up to 90% of the shock from a fall
External, Ballistic Nylon offers supreme protection, with minimal bulk
Weighs only 6 ounces, providing a light-weight solution to carry around with ease
Prize value: $39.99
Website: www.g-form.com

G-Form: Extreme Portfolio Sleeve
World's first portfolio-style case for tablets to incorporate RPT™ (Reactive Protection Technology)
Portfolio design can be opened and folded in a variety of configurations including easel, A-frame, landscape or portrait, offering maximum user functionality
Lightweight and water-resistant design made with an external layer of RPT™ and Poron®XRD™ and an internal layer of polycarbonate
Crafted with RPT™ corners to offer superior protection and hold tablet securely in place
Built-in pockets to store all of your important documents
Offers extreme protection for your iPad, iPad 2, Motorola Xoom, HP TouchSmart, Acer Iconia and Samsung Galaxy
Prize value: $79.95
Website: www.g-form.com

G-Form: Protective Apparel
Sternum shirt, crash shorts, and compression shirt designed to protect body while not restricting performance
Apparel collection features low-profile RPT™ Reactive Protection Technology to absorb over 90% of impact forces
Sternum Shirt: Short-sleeved compression shirt features pad over the heart to absorb major impact to the chest
Crash Shorts: Compression shorts with five built-in pads which mold to your body to protect the hips, thighs and tailbone
Compression Shirt: Also equipped with five built-in pads to protect the ribs, sternum and shoulders, while offering armor-like protection and full mobility
Winner will receive a Compression Shirt in their size choice
Prize value: $39.99 (Sternum Shirt- Youth and Adult) $79.99 (Crash Shorts) $99.99 (Compression Shirt)
Website: www.g-form.com

G-Form: X Protect & Extreme Grid iPhone 4(S) Cases
Rugged case options that offer unparalleled protection against extreme impact
iPhone cases crafted with combination of Reactive Protection Technology and Poron XRD
Material is soft and flexible, providing a carry-friendly feel, but immediately stiffens upon impact
Case protects your iPhone against harsh drops, absorbing 90% of the energy from a fall
"X Protect" design delivers a sleek looking case for those looking for masculine appeal without the bulk
"Grid" design offers a unique block-look appeal which is sure to turn heads
Check out an extreme video of an iPhone protected with G-Form case, used as a hockey puck, HERE
Prize value: $39.95
Website: www.g-form.com

G-Form: XTREME® Cases
Collection of sleek cases for iPhone 4S & 5, iPad, iPad mini, iPod Touch 5 and Samsung Galaxy S III provide unparalleled protection
Proven to keep a device protected after a 100,000 foot free fall from the stratosphere with no damage Watch Video
Engineered with impact-absorbing Reactive Protection Technology™ and Poron XRD
Features a revolutionary 3-layer protective composite, which combines a tough polycarbonate outer shell, an inner RPT™ core, and a third shock-absorbing TPE layer
Thin and lightweight cases deliver maximum pocket-ability, while still offering supreme protection
Winner will receive 1 case for either the Samsung Galaxy S3 or iPhone 5.
Prize value: $39.99 (iPhone 4, iPhone 5, iPod Touch 5 and Galaxy S III), $79.99 (iPad and iPad mini)
Website: http://www.g-form.com
How to enter (please read carefully – any missed steps and your entry will be disqualified):
1. Between now and 07/25/2013 11:59PM EST leave a comment with your favorite summer vacation memory.
2. At some point on 07/26/2013, I'll pick 1 random winner using random.org. The winner will be contacted by email and will have 48 hrs to claim their prizes. If I do not receive an answer to my emails in that time period, I'll do other random.org drawings till the prizes are gone.
Rules:
1. Only one entry per person (warning: I check IP addresses).
2. Gadgeteer writers, family members and close friends may not enter this contest.
3. the-gadgeteer.com is not responsible for any lost packages or incorrect shipping addresses.
4. Winner must have a US shipping address.
Update:
The winner of this contest is #37 Chris Sipe.
Thank you to all who entered and to G-Form for sponsoring the contest!