We use affiliate links. If you buy something through the links on this page, we may earn a commission at no cost to you. Learn more.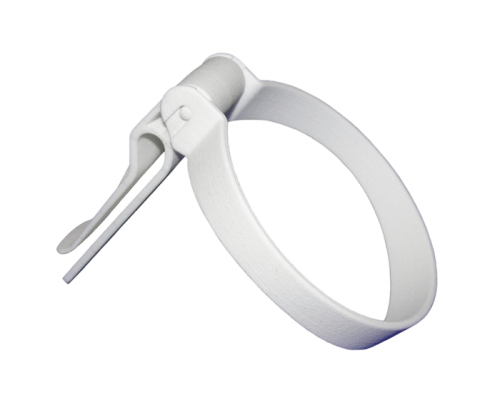 Are you a regular flyer? Do you like to carry your coffee or drink onto your flight? Do you struggle with a place to put that coffee or drink during boarding or take off? If so, the Inflight Cup Holder by Hallere Design may be the solution you are looking for. The Inflight Cup Holder is designed to work with most common disposable coffee and drink cups. The unique design allows you to slip your cup into the holder and then clip it to the seat-back pocket on the aircraft. Aside from being lightweight (made from injection molded ABS plastic), the Inflight Cup Holder also folds up for easy storage when not in use.
The Inflight Cup Holder is a current Kickstarter project seeking funding until August 7, 2013. A pledge of $10 gets you an Inflight Cup Holder. If successful, the Inflight Cup Holder is slated to be delivered some time in November 2013.