We use affiliate links. If you buy something through the links on this page, we may earn a commission at no cost to you. Learn more.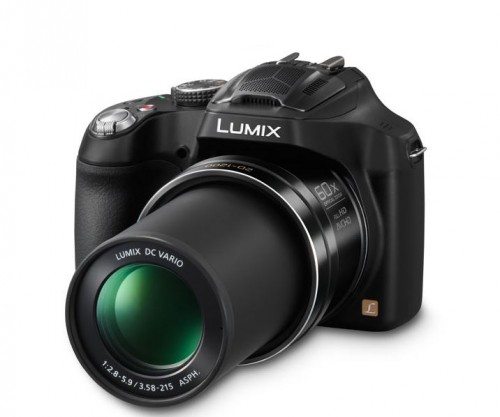 Ever wish you could take a tighter shot of something, but you just couldn't get close enough for a good quality picture?  Well, with its 20mm wide to 1200mm telephoto f/2.8-5.9 stabilized optical zoom lens, the Panasonic Lumix DMC-FZ70 just might give you that chance.  It's also notable how ultra wide it is; 20mm f/2.8 is impressive on any super-zoom.  This may be Panasonic's most versatile "bridge camera" yet.
The newly announced 16.1MP Panasonic Lumix FZ70 super-zoom "mini-SLR" with a 60x O.I.S. (optical image stabilization) zoom easily bests the previous FZ60 zoom range of only 24x.  The FZ70 boasts much improved image stabilization at the long end of the zoom, minimizing camera shake induced by the exceptional 1200mm zoom length.
There's a new 16.1MP CMOS sensor that promises improved noise levels at higher ISOs for smoother low-light performance and the added ability to shoot raw photos.  For audio/video enthusiasts, you can shoot 1080i60 HD video with auto focus, and a new special, sealed Wind Shield Zoom Microphone is said to reduce extraneous wind noise by a staggering 70%.
It remains to be seen if the improved features will work in real life as well as they appear to us on paper.  I only wish they would have upped the ante even further with an articulating LCD and improved EVF specs.  If it came down to a decision based on specs between this camera vs. Panasonic's current flagship, DMC-FZ200 super-zoom, I'm not sure which would come out on top.
It's due out September, 2013, at an expected price of approximately $400.00.